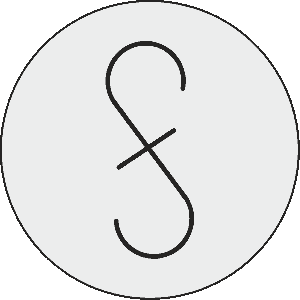 FSC Blog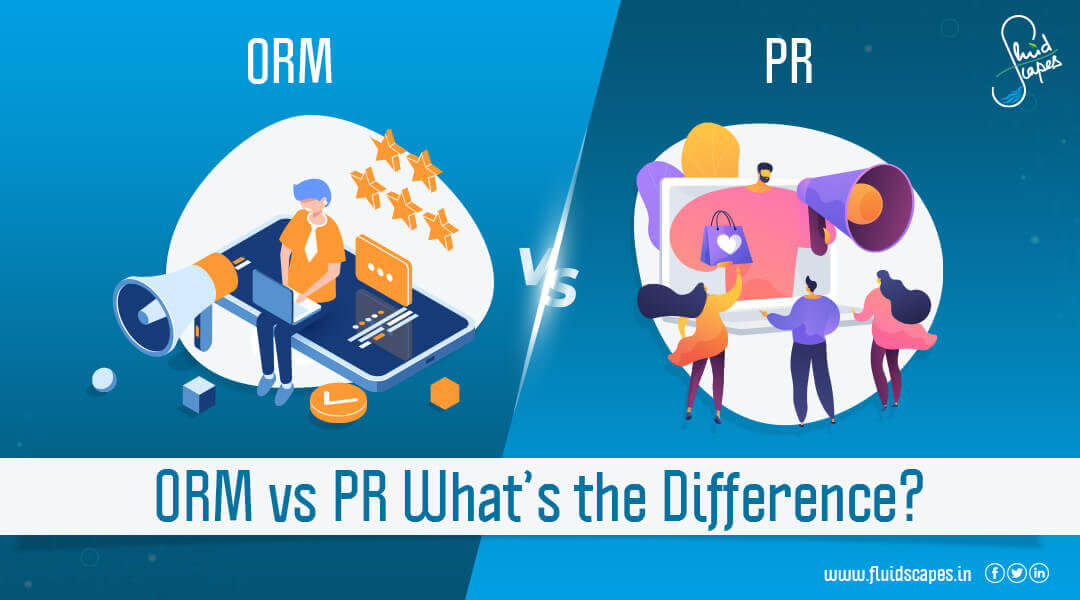 by fluidscapes
January 9th, 2021
8 MIN READ
ORM vs PR What's the Difference?
For a long time, before the digital juggernaut started rolling, marketers' jobs were much simpler. Brand management would mean hiring a good advertising agency or a PR firm. There was no threat or incentive called online media, neither was there any metrics to measure the performance & public perception of your brand.
The tsunami of online media came as the biggest influencing factor for marketing. It made rapid inroads into consumers' minds to create a digital-savvy culture that empowers them to search, like, review, negative or positive responses and share information about anything and everything related to a product/ service or the company. The concept of ORM (online reputation management) came into being that made marketing more lethal.
Public relation management and online reputation management – the two terms apparently sound the same, some pundits even refer to ORM as the online version of PR but that's a misnomer. The fact is they are very different, in terms of approach, process and also efficacy. Let's take a closer look and understand the difference between ORM & PR.
First thing first – Public relations and online reputation management isn't an either-or decision for the marketers. Which to apply and when depends upon the situation and goals of the organization trying to promote itself, it's service or it's product.
What is public relations?
Public relations or simply PR is a traditional practice usually adopted by business houses to maintain mutual relations and understanding with customers and shareholders by setting up a two-way flow of information with them.
It's being used from ages as a supplement to advertising in a marketing strategy for damage control and improvement of the public image of individuals or organizations. Print media is the most used platform for the PR campaign and its success greatly depends upon the relationship the PR agency has with the journalists and influencers.
What is ORM?
ORM or online reputation management is a set of online procedures of damage control and image boosting for persons and businesses. Online media is like a natural force that can yield great results or cause disaster depending on the way you handle it. ORM has the ability to seize the actual feelings about a brand that makes it much more advantageous than PR.
In the digital age, online presence is the foremost requirement for celebrities and businesses which makes them vulnerable to negative reviews. Online reputation management services apply all kinds of online techniques and maneuvers to hide the negative publicity and promote the positive news about the client to improve their reputation.
The strategy of public relations
Public relations is derived from publicity and therefore has a connotation of outwardness or forward-facing communication that can be both proactive and reactive in nature. There can be different strategies and tactics in a PR campaign that is usually targeted at specific and long term goals.
Here are some commonly known types of public relations campaigns:
Evaluation of image
– Making a correct assessment of the positive image of the clients is vital in marketing. What the competitors and customers think about them and what are their strengths and weaknesses.
Protection of image
– Clear internal communication to prevent employees or associates to make unsanctioned or off-brand statements.
Promotional campaigns
– PR activities covering all stages of a strategic campaign.
Branding
– PR is often looked at as a key component of the overall branding strategy. Good PR with proper branding often leads to increased sales and customer loyalty.
Maintaining media relations
– Good PR tactics such as public functions, events, networking with corporate patrons, journalists, influential public figures, etc. are proven methods of maintaining good media relations.
Press release
– This is considered an important PR activity that includes providing statements to reporters, bloggers, and the general public.
Online reputation management strategy
In comparison to the publicity oriented approach of public relation strategy, ORM strategies mainly work behind the curtain. ORM services make use of digital marketing techniques, which are quieter processes than PR techniques and mainly focused on long term strategy for reputation building rather than the promotional nature of PR.
Types of ORM services
Online reputation management services can be broadly classified as follows:
Online review management
Slander or negative review removal services / Damage control
Brand improvement services
There are different methods of ORM specific to each type that are employed to build successful ORM strategies, such as:
Web monitoring and social listening services are used in Online review management.
Reverse SEO and Social media engineering services are used in negative review suppression works
Website development or redevelopment, content management, social media posts, replying to online reviews, etc. are used in brand improvement management.
Also included in the ORM strategy are services such as responding to direct or indirect attacks in a matured and professional manner and appropriate legal actions in special cases.
Conclusion
Although, ORM and PR look similar in some ways they differ in their applications and approaches. While PR works on the foreground ORM works behind the scene. However, ORM has a distinct advantage over PR in the sense that it can get to the true sentiment of the consumers that often result in a more definitive outcome.
Source- Fluidscapes
We are one of the best digital marketing companies in Mumbai that provides business consultations to all types of organizations. We assist businesses to stay on top of the game by leveraging the latest technologies and breakthroughs in marketing strategies and business processes. Want to grow your business even more, get in touch with us and we'll tell you how.
ORM, Virtual Financial Services, ATL/BTL Marketing, Project Management, Brand Management, SEO, Web & App Development and much more.
*Your details are safe with us. We do not share or spam our valuable visitors*
Interested to find out how we could help you? Drop in your email and number and we'll get right back!
---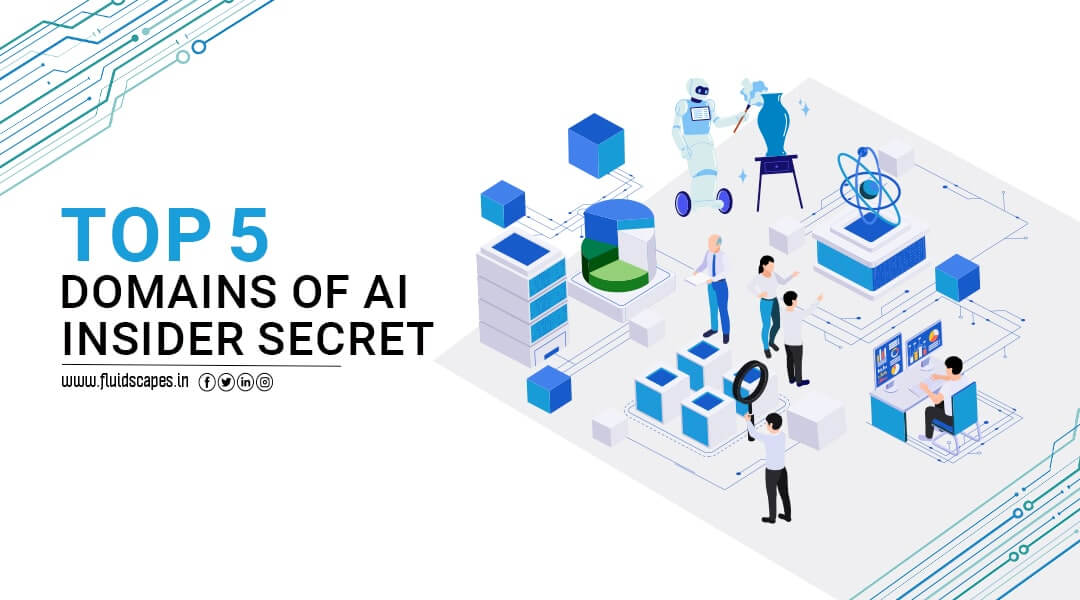 As AI continues to be among the most talked about subjects of modern times and …