4.9
97 Google reviews
Media consultant in Mumbai, Maharashtra
Finance Management

Good Financial management services hold the key to realise your business dreams

Whether you are a startup, a growing MSME business, or an international franchisee, your growth depends upon how well your finance is managed. You may have an excellent product or service idea but to convert that into a successful business requires a sound business model. A good Virtual CFO service can help you in that.

Smart, prudent, and cost-effective Virtual CFO services have been the key reason behind the meteoric growth of some of the giant tech companies that started as a small startup like you.

New age Virtual CFO services not only include the entire range of financial management services but also offer to liaise with banks and venture funding services to ensure timely funding to realise your growth plan.

1. Virtual CFO Services:

Fluidscapes Finance is home to consultants with 10+ years of experiences acting as virtual CFOs for SMEs and large businesses. Our virtual CFOs help our clients on regular basis by discussing important financial aspects of their business and helping them take financial decisions for a leaner, hassle-free finance functioning. With their wide gamut of experience, virtual CFOs help businesses take better decisions in Tax Planning, Diversification, Disinvestments, Reinvestments etc making long lasting impact on the business.

Have an expert at your disposal
Save on steep salary
Get regular updates, financial expertise and on-time delivery

Ideal for:

– SMEs with turnover between Rs. 5 Crores to Rs. 50 Crores.

2. Virtual Finance Department:

A step ahead of Virtual CFOs, hiring a virtual finance department is a futuristic trend slowly finding base in India. We are acting as Virtual Finance Department for various commercial establishments PAN India Basis and in USA, Singapore, etc. Under the virtual finance department, we take over the entire Financial Activities of a company right from accounting in cloud based softwares like Quickbooks or in TALLY to regulatory compliances like GST, TDS, Labor Laws, etc to preparations of Fund Flows and other MIS.

Extract maximum benefit, minimize your HR and overhead costs
Save employee acquisition, training, retention, and appraisal costs
Avoid complex labour law compliances
Forget having to maintain quality staff

Ideal for:

– Start Ups located in Metro Cities like Mumbai, Banglore, Hyderabad, Pune etc.

– Global clients located in countries like Singapore, USA, UK, Australia, New Zealand etc.

– Established SMEs facing problems with in-house finance teams.

3. NRI Taxation:

With global presence our company is also dealing in NRI taxation. We help NRIs resolve their queries relating to sale of immovable properties located in India, repatriation, investments in India, FEMA, Double Tax Avoidance and any other matters relating to taxation.

Save time on understanding complex Indian taxation laws
Save energy on dealing with local CAs
Avoid the hassle of putting together humungous paperwork
Save money on travel due to delayed government procedures

Ideal for:

– Corporate having employees overseas.

– Global clients located in countries like Singapore, USA, UK, Australia, New Zealand etc.

– NRI branches of banks like SBI, ICICI etc

4. State Government Subsidies:

Manufacturing Industries in Maharashtra are eligible to apply for Package Scheme of Incentive (PSI) in which many benefits like refund of SGST portion, interest waivers, subsidized electricity etc are been provided. We help our clients procure such scheme by doing necessary paper and liaising works.

Save time understanding complex PSI
Save energy on understanding, following compliances
Save time, energy, and money on government paperwork

Ideal for:

– Manufacturing units located in Maharashtra.

5. Registration & Return Filing Services

Company registrations and filing periodic returns are necessary but time-consuming laborious tasks that also require furnishing extensive paperwork. Rid yourself of running pillar to post for chores that can be easily outsourced like:

Proprietary Registration
Partnership Firm Registration
Company Registration
Provident Fund Registration
ESIC Registration
Import Export License
GST Registration
TDS Registration
Trademark Registration
Copyright Registration
Patent Filing
FSSAI License
Fire NOC

Ideal for:

– Anyone requiring above services even once in their entrepreneurial journey

6. Direct and Indirect Taxes Scrutiny Cases:

We effortlessly handle even the most complicated departmental scrutiny may it be of Direct or Indirect Taxes. Seasoned in the game, we have a 100 % success rate in closing the cases across India.

Ideal for:

– SME's having turnover in the range of Rs. 5 Crores to Rs. 500 Crores.

7. Appeals at Commissionerate and Tribunal Level for Indirect Taxes:

We have been managing appeal cases at Commissionerate and Tribunal level since over 10 years and have the required workforce to follow up on even the most long running cases for our clients.

Ideal for:

– SME's having turnover in the range of Rs. 5 Crores to Rs. 500 Crores.

– Tentative Professional Charges: Ranges between Rs. 5,000 per hearing to Rs. 50,000 per hearing depending on the type of case and its complexity. Travelling and other out of pocket expenses will be charged extra.

8. Venture Funding and Bank Financing:

For over a decade, we have been helping enterprises acquire bank financing and venture capital. With the rampant emergence of venture capitalist agencies, trust and credibility have become more critical than ever.
Mentoring startups on building a strong business model, a robust marketing model and incubating them for venture capitalists is one of our key services. Apart from venture capital, bank finance is one of our strongholds where we help our clients acquire funding and managing all complicated paper work.

Ideal for:

– Start-ups looking for funding. Established SME's having turnover from Rs. 5 Crores to Rs. 500 Crores looking for bank funding.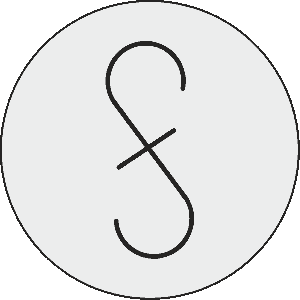 4.9
97 Google reviews
Media consultant in Mumbai, Maharashtra