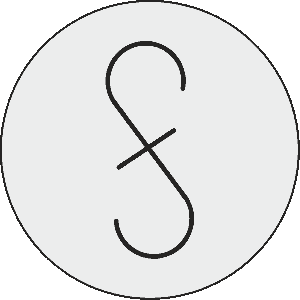 FSC Blog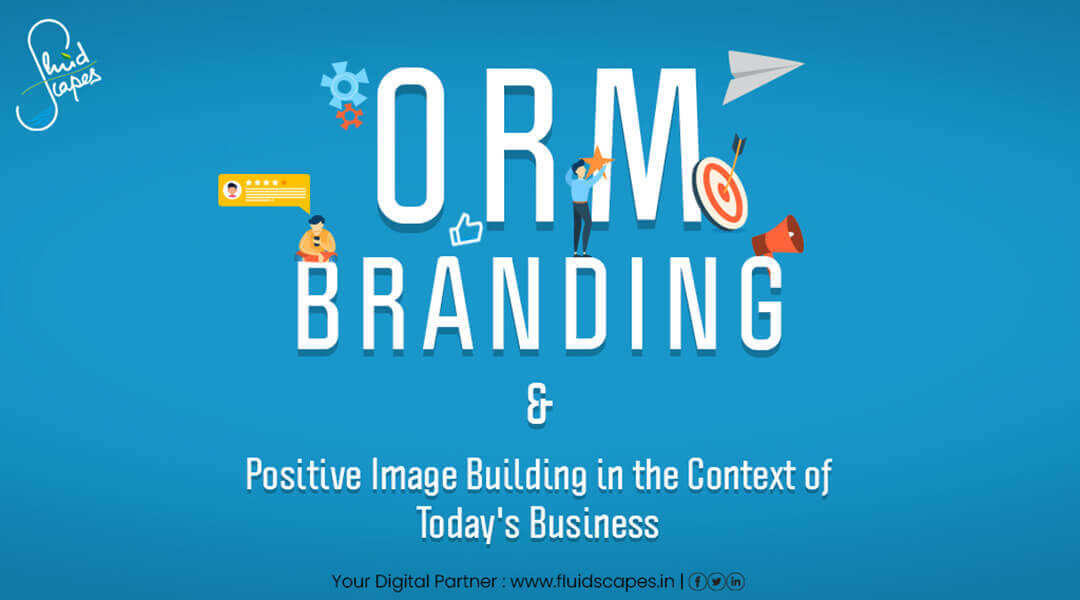 by fluidscapes
October 16th, 2020
10 MIN READ
ORM, Branding & Image Building in context of today's business
Branding And Online Reputation Management For Corporates
Making an impression to create perception forms the basis of marketing. The underlying need for our conventional PR or publicity exercises has always been that, trying to impress customers through various methods so that they make a long-lasting and positive perception about the company and its products.
The effects of impression and perception have become more critical in the context of today's business as the competition has increased many-fold and the customers are way smarter and way more informed now.
To catch up with this elevated awareness of the customers, our old school publicity has been reinvented as Image Building, which is more refined and targeted at specific audience groups.
Experts say that your corporate image is everything in today's cutthroat business environment and 24/7 news and information cycle. Image of your business is like a virtual security deposit. The more you accumulate the stronger will be your position. The challenge is to create the right brand reputation and maintain it throughout.
Positive Image Building in the context of today's business
Techniques of marketing are changing with time to make it more and more exhaustive. Deviating from its conventional sales-centric approach marketing is stressing more on online reputation. The advent of digital technology has made it sharper by adding to it two new dimensions called Branding and Online Reputation Management (ORM). Marketing Gurus agree that online reputation of a business is more productive when positive branding and online reputation management work in synergy. Contact inquiries@fluidscapes.in to learn more about online reputation management.
Branding – High brand reputation of the company is like a high ranking in a merit list that points to high standard and quality. So having a rock-solid and positive brand identity is of paramount importance to capture customers' attention and beat the competition.
Trust and confidence of the customers are the most valuable assets of a company, set out on a long journey. Brand building is a holistic and long-term exercise to carve out a place in the minds of customers so that they are very clear about the company's business, track record, capacity, policy, and commitment and whenever a need arises they will choose the company without any doubt.
There are many methods of digital marketing employed in the brand-building process but everything has got just one objective – making a strong connect with the actual customers and earn their loyalty. Below are some of the common techniques used to elevate the brand reputation.
Having an informative and engaging website
Search engine optimization (SEO)
Search engine marketing (SEM)
Content marketing.
Social Media Marketing (SMM)
Pay-per-click advertising (PPC)
Affiliate marketing.
Email marketing.
Online Reputation Management – In this digital age, no company can afford to not have a presence on the cyberspace, let alone corporates. Making business processes digitized help them to boost turnover by garnering a much bigger customer base at a much lower cost.
But along with the numerous benefits of cyber presence comes some disadvantages that may affect a business badly. Reputation damage is one of them, which is one of the major concerns for the businesses as it makes perforations on the image and chokes the revenue.
Imagine, you're putting in your best effort to establish a high brand value. But if you don't take care of the pain and grievances of the customers, old but unresolved issues relating to your products/services or the management may become vicious over time and can be used by your competitors to malign your brand image.
It is very natural that your day-to-day business may lead to some unhappy customers or incidents but, they need to be nipped in the bud. ORM or Online Reputation Management thus has also become an ongoing component of brand reputation, just like branding.
In a sense, branding is aimed at boosting sales while online reputation management(ORM) is an exercise that creates the atmosphere that helps branding and prevents loss due to various factors such as negative publicity by the competitors, negative feedback, negative reviews of products, negative remarks, management, and business decisions, etc. When they work in synergy it gives you the best value for your money.
Strategising an Online Reputation Management(ORM) process
Same as Branding, Online Reputation Management too needs to have a strategy in place that has to be maintained in a disciplined and arduous manner. Following are the building blocks of a comprehensive ORM strategy.
ORM, Virtual Financial Services, ATL/BTL Marketing, Project Management, Brand Management, SEO, Web & App Development and much more.
*Your details are safe with us. We do not share or spam our valuable visitors*
Interested to find out how we could help you? Drop in your email and number and we'll get right back!
Checking flaws, errors, and weaknesses in your website –

A weak website is the number one obstacle to your reputation.

Putting a rigorous web monitoring strategy in place –

This may employ tools such as Google Alerts, to monitor the webspace for negative remarks, negative reviews or comments about you. Use of other softwares can also be employed for advanced filtering.

Engaging experts in social listening –

This employs advanced technology (AI based tools) and social media specialists for scanning each and every mention of your name on all social media. This is of very high importance as this process can gauge your brand value, separating the negative comments/reviews for treating them professionally.

Employing social media engineering –

If required embarrassing/demeaning tweets on Twitter or bad press can be suppressed at the search engine level, else, appropriate replies can be hurled. When your public statement is broadcast on the press channels, measures can be taken to ensure that your positive press suppresses the negative press on Google. Social media management for celebrities and influencers can be leveraged in your online reputation building process.

Responding to direct or indirect attacks –

Matured and professional responses addressing the matter are posted. Many times these negative posts come from the common people under the influence of your detractors. The responses are aimed at converting an enemy into an ally. Witty and modest replies furnished with facts help win hearts. However, appropriate legal actions are also considered to deal with some special cases.

Acquiring and managing Online reviews –

This service employs various tactics to encourage people to write positive reviews about your product/services. Good reviews are promoted on various platforms while negative reviews are sent to you for appropriate measures.

Competitor benchmarking –

This involves monitoring your competitors' websites and activities on various social network platforms to see your position in terms of local searching, social activities, online mentions, online presence, customer reviews, and so on.
There'll be many theories on the web regarding online reputation but in the practical sense, the result comes only through a very methodical approach by seasoned professionals. Human minds are sophisticated and moulding them requires insight, techniques and patience. Write to inquiries@fluidscapes.in to learn more about reputation management services.
We at Fluidscapes always preach for a comprehensive branding cum ORM solution as we are powered with the superior digital marketing team that has many things in one body – a good repository of information, a high degree of creative talent with insight and humour, high expertise on Google analytics, good researchers, round-the-clock observers of multiple channels, and swift in action, among the essentials.
---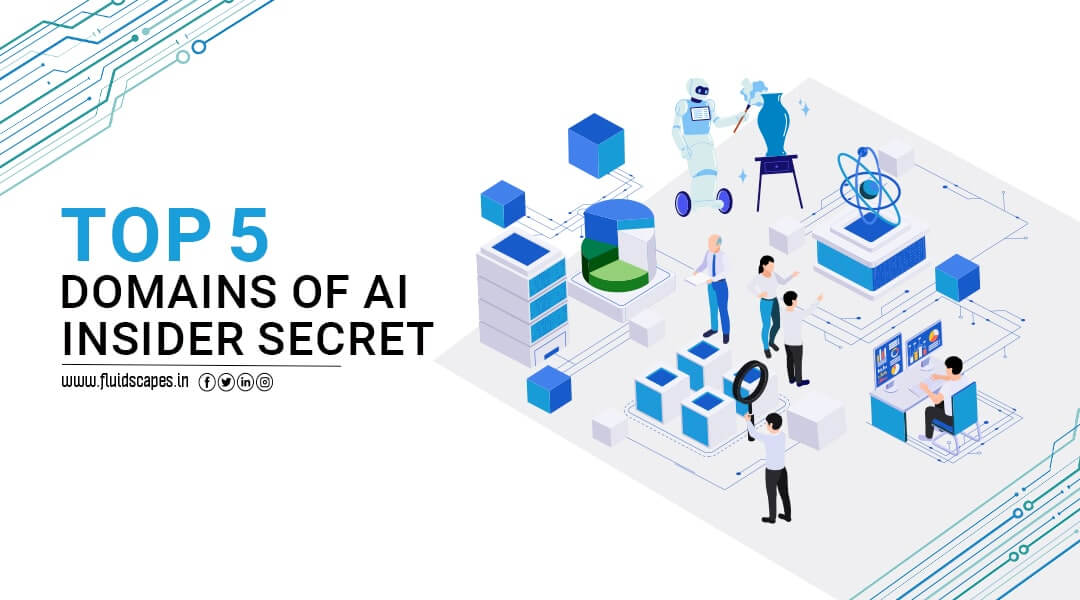 As AI continues to be among the most talked about subjects of modern times and …