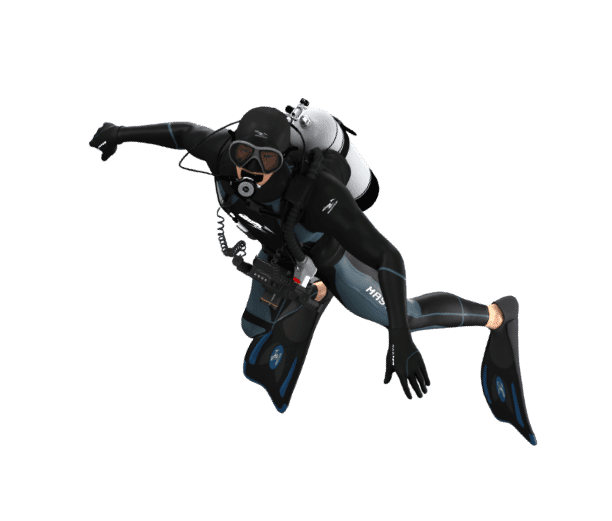 Marketing
We better position your brand
promote a service or product it delivers.
Our goal is to capture the attention of vital potential audiences through advertising and overall exposure to media channels (offline and digital). Marketing comprises a diverse and broad set of strategies.
Its purpose is not only to grab attention but to urge the audience to commit loyalty and advocacy to a specific brand image, which ultimately results in profitability. It serves the purpose of educating, communicating with and interacting with the audience effectively.
When we, as marketers, think about putting a product forward, we don"t only concentrate on its features or what it offers. We also control the narrative that is built in the eyes of the audience and if they are able to connect to the idea of the brand itself or not. We tap the passion points of the audience and perfectly align them with the sole purpose of the brand and its identity.
Digital marketing
Digital marketing is simply marketing through digital channels like social media platforms, email, online communities and other content. Adding digital marketing to the traditional marketing mix caters to a larger group of audiences because the reach of the internet is worldwide.
Search Engine Optimization (SEO)
SEO means Search Engine Optimization and is the process used to optimize a website"s technical configuration, content relevance, and link popularity so its pages can become easily discoverable, more relevant, and popular among user search queries and, as a consequence, search engines rank them better.
Social Media Advertising
This involves paid promotional advertising on Google, Facebook, and Twitter, where we can target a specific audience based on many metrics. This delivers an increased conversion rate of your potential customers with increased brand visibility to a specific set audience.
Media Buying
When done effectively, media buying achieves maximum exposure among the target market for the least amount spent on your business. The goal is to identify and purchase ad space on channels relevant to the target audience at the most relevant time, cost-effectively. It is relevant to both traditional marketing channels (television, radio, print) and digital channels (websites, social media, streaming).
Instant Messaging Platform Marketing
Instant messaging platforms like Whatsapp and Telegram remove the delay between a request and its answer and users prefer to communicate in real time. It can turn a one-way pitch into a real conversation and ensure speed and real connection.
Email
Email is an integral part of marketing. It includes not only sending emails with a purpose but optimizing, converting those emails into leads and analyzing their outcome.
Influencer Relation & Celebrity Management
A coordinated process of segregating influencers and using their reach across diverse channels for marketing and achieving specific goals and celebrity endorsements.
Monitoring Services
All planning and implementation make no sense if we have no metric to measure the success and failure of the implemented strategy, so monitoring becomes vital to assess whether the strategy is on the right path and if the competition is behind or ahead of us.
Telemarketing
This is an advertising technique where we market a product or service provided by a brand to its customers directly through various channels. It is a great way to contact the potential audiences of a brand and also to keep in touch and address any problem that they might face.
SMS
Promotional cellular messaging to convey offers, information and updates to customers. SMS help brands to be connected to their customers in a subtle way.
Audio Bridge
In plain words, it"s a controlled two-way audio cellular conference call for a huge number of participants.
Helo SMS
With Helo SMS, we can track a lot more than just the delivery of a text message. We can send videos, images and forms etc. as a link inserted in the SMS and then get a detailed analysis of the SMS activity.
Missed Call Services
We can allow customers to get any required information about your business with just a missed call. The call is immediately reverted and this prompt response increases the efficiency of a business.
Voice Engage
Voice Marketing services enable you to broadcast your message to a huge audience across India. We enable you to leverage the wide reach of mobile phones through Voice Marketing in India. With the provision of regional language recordings, the service can be made more effective to reach rural customers.
Call Center Facility
We offer plug-and-play setups wherein optimal resource utilization is guaranteed, unlike when a call center setup is put in for a short span of time. It helps in recording customer responses and meeting the expectations of ROI.
Offline Marketing
Although it might seem that the whole world is on the internet and marketing digitally is the only way to succeed, we can use traditional offline methods to portray a brand"s identity to anyone and everyone.
ATL
Above the Line or ATL marketing refers to generally untargeted, massive campaigns to raise brand awareness and reach more people.
BTL
Below the Line or BTL marketing refers to the much smaller and highly targeted world of ads, aimed at individuals and with an easy to track return on investment and a definitive audience.
OOH
Out of Home or OOH marketing is advertising experienced outside of the home. This includes billboards and posters seen while customers are on-the-go.
Missed Call Services
We can allow customers to get any required information about your business with just a missed call. The call is immediately reverted and this prompt response increases the efficiency of a business.