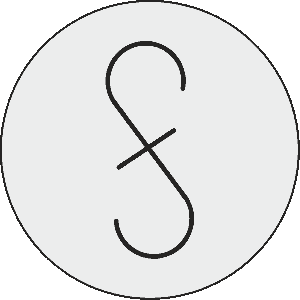 FSC Blog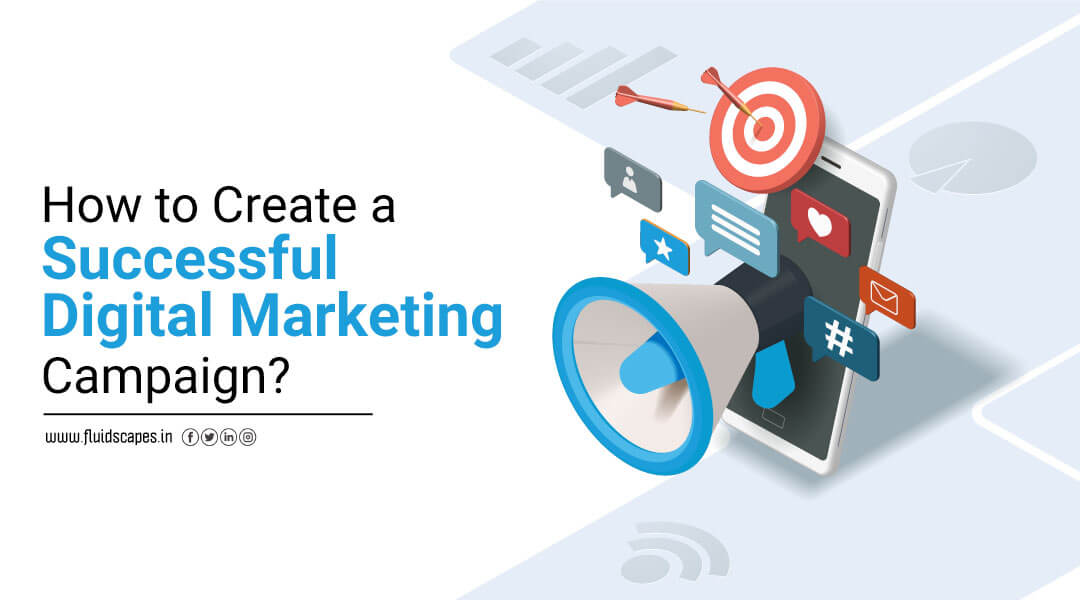 by fluidscapes
August 4th, 2023
12 MIN READ
How to create a successful digital marketing campaign?
The term, digital marketing, has become so commonplace today that many people look at it as just a set of tasks or routine activities. Mushrooming small agencies are offering the same bundled services for products A, B, and C, only to show some statistics to the clients but no palpable results. However, there are others who plan out their digital marketing campaign and execute the same to reap the maximum benefits.
With big data and new innovations continually making digital marketing more powerful, more insightful, and more accurate, it is also making it a fiercely competitive field, given the increasing number of online platforms and the fleeting nature of audiences.
Consumers and businesses are usually always online and on the go. And you need to track them and analyze their behavior to learn their choices, concerns, and where they spend their time. This and several other activities you'll have to perform day in, day out in order to remain relevant in the ever-changing digital landscape.
Without a product-specific strategy and progress monitoring routine, your digital marketing campaign will have very little chance to deliver. But how to make an effective strategy? We will tell you the fundamentals of an online campaign that yields results. Stay on..
What is a Digital Marketing Campaign?
A digital marketing campaign is a collection of online marketing tactics designed to increase your company's online and/or offline visibility. Both paid and unpaid tactics may be used in a digital marketing campaign. Unpaid marketing methods are frequently referred to as 'organic,' whereas paid strategies entail some expenditure or investment.
Compared to other marketing methods, digital marketing is very dynamic in nature as it responds promptly to a changed market scenario by publishing appropriate marketing content and garner huge engagement.
A digital marketing campaign is a team work, and the important members of the team include:
Content writers that create messaging for organic content, email marketing, and paid media
Designers that develop wireframes and visuals
Web page developers
Digital marketing that push content on relevant social networks
ORM, Virtual Financial Services, ATL/BTL Marketing, Project Management, Brand Management, SEO, Web & App Development and much more.
*Your details are safe with us. We do not share or spam our valuable visitors*
Interested to find out how we could help you? Drop in your email and number and we'll get right back!
The commonly known digital marketing campaign examples include corporate rebranding, sales or promotions, and seasonal events, etc. Naturally, the types of digital marketing campaigns you use will be determined by your entire digital marketing strategy.
How to build a winning strategy for your digital marketing campaign?
Sticking to the basics always pays good dividends in any strategy. We have compiled here the
7 basic steps for creating a digital marketing campaign.
#1. Set a SMART Goal at the Start
Without a well-defined goal from the start, no campaign can be effective. You need to set a smart goal(s), which is specific, measurable, achievable, realistic, and time-bound. For example, if your goal is to get more leads. it's vague and doesn't put a mark to reach. A more appropriate goal would be to 'increase paid subscription conversion by 5% in Q4.'
The campaign goal will determine the campaign's duration, target demographic, and optimal channels to deploy.
#2. Define your Target Audience
Campaigns are an excellent way to zero down on specific parts of your target market. Your target market is made up of people who share similar characteristics, behaviours, interests, and values to your ideal buyer. For example, if you provide online financial services, your target audience could be MSME and startup owners or their finance heads
With a campaign, you should begin with your overall target demographic and then drill down even deeper based on the specific goals of your campaign.
For example, are you trying to attract new customers to this target market, motivate current clients to act, or bring back lapsed clients? If your campaign's objective is to persuade current customers to upgrade, it can include a trial offer for advanced features or a temporary discount on the following subscription tier.
#3. Select the Right Channels
Since your goal is well-defined and you know your target audiences pretty well, the next step before you is to identify the right digital channels where you can reach your target customers. A variety of touchpoints, including web content, email, social media, and paid advertisements, are frequently used in effective digital marketing initiatives.
To determine the channels you'll concentrate on during your campaign, use your current understanding of your audience. If you're unsure, conduct some research to fill in the blanks utilising site or social media statistics.
Are there certain pages that your target audience visits more frequently than others? Offer a promotion there, perhaps. Do they favour Facebook and Instagram over Twitter and LinkedIn? Spend more time on social media in the channels that have more engagement.
#4. Budget Your Campaign
Any marketing campaign should take budget into account, first of all. Discussing financial requirements up front is the best policy for allocation of funds from the stakeholders who control the flow of funds.
To create a workable plan that meets your budget, be sure to consider each and every expense that your digital marketing campaign might incur. The campaign budget also affects your paid advertising approach, such as the channels you choose to advertise on, the kinds of ads you run, and the duration of those ads.
It also influences choices about resources. Examine whether hiring any outside designers, developers, or content writers will be necessary to complete the assignment on schedule. channels that get more interaction.
#5. Create a Thorough Project Plan with Scheduling of Tasks
A project plan will be your principal tool for communicating expectations and completing tasks. The more specific you are, the better!
It's better to divide your campaign into phases and then schedule the tasks and goals that must be met in each phase. Planning, content generation, and design are common tasks in the initial phases. Fine-tuning of the campaign work may be done from rhe respective channel itself. For example, your 'email' channel may include tasks such as email creation, testing, and scheduling.
Remember to check team availability as you schedule and assign work to ensure no one is overburdened with projects.
#6. Coordinate with your Team to Get the Content for Your Digital Marketing
Now that you are ready with your plan and schedule of tasks, it's time to get to work on your campaign!
The heart of any digital marketing campaign is the creation of content that engages your target audience through messaging and graphics. Consider which format(s) is most suited to each channel: For Twitter, video may be preferable, although plain-text content may be preferable for email.
As you assess which format would resonate well with your audience in each channel, consider what worked or failed in previous campaigns.
Your call to action (CTA) should be based on what are you expecting your target audience will do? Every campaign should elicit reactions from the audiences. So make sure your content provides a method for people to take the next step.
#7. Track Your campaign status and adjust accordingly
It is critical to track campaign progress and communicate with team members about deliverables. Also, make sure to track and analyse your marketing results on a regular basis so you can make modifications and optimise your campaign along the way. For example, if LinkedIn advertisements outperform Facebook ads, consider raising your LinkedIn expenditure while cutting your Facebook spend.
Best advice to launch your first digital marketing campaign
A digital marketing campaign requires long hours of engagement with skill, knowledge, labor, and prompt action. It makes better business sense and success probability to appoint a digital marketing campaign agency with a good track record and experience in campaigning for a similar product line as yours. This allows your business to gain a competitive edge without any marketing overhead.
ORM, Virtual Financial Services, ATL/BTL Marketing, Project Management, Brand Management, SEO, Web & App Development and much more.
*Your details are safe with us. We do not share or spam our valuable visitors*
Interested to find out how we could help you? Drop in your email and number and we'll get right back!
Source- Fluidscapes
We are one of the best digital marketing companies in India that provides online reputation management services to all types of organizations. We assist businesses to stay on top of the game by leveraging the latest technologies and breakthroughs in marketing strategies and business processes. Want to grow your business, even more, get in touch with us and we'll tell you how.
---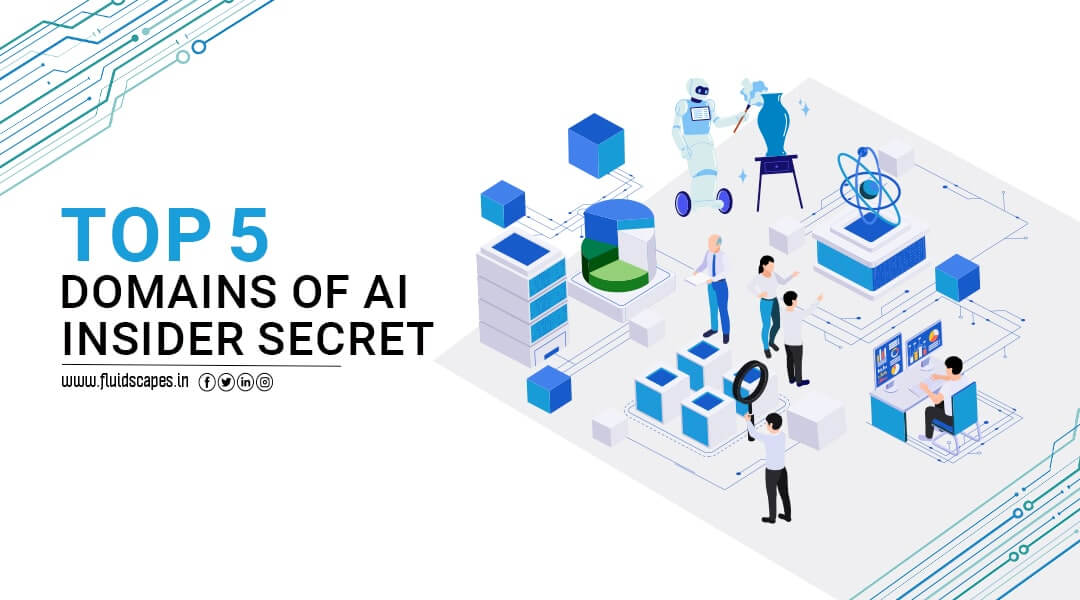 As AI continues to be among the most talked about subjects of modern times and …