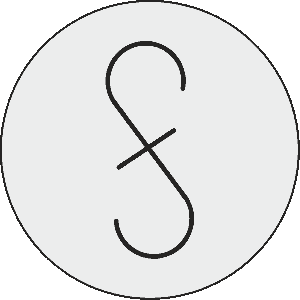 FSC Blog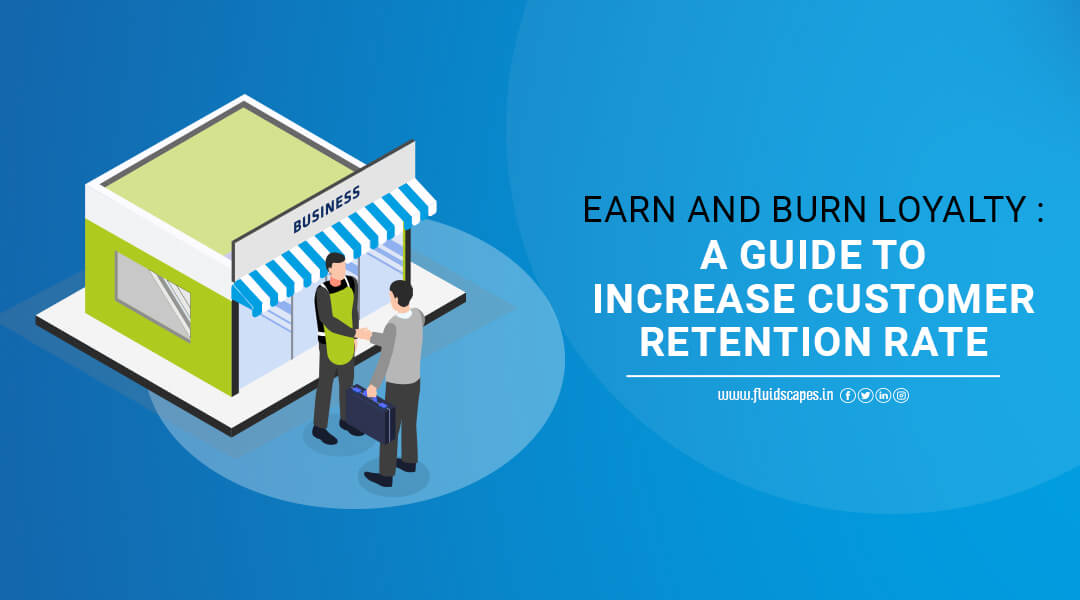 by fluidscapes
June 30th, 2023
10 MIN READ
Earn and Burn Loyalty : A Guide to Increase Customer Retention Rate
In a marketplace where competition is hyper and the environment is ever-changing, the biggest marketing challenge faced by any brand is customer loyalty. Companies brainstorm for new ways to lure customers, but nothing works as much as the earn-and-burn loyalty strategy does.
An effective loyalty program is critical for customer retention, and customer retention is critical for your business. Here is why
ORM, Virtual Financial Services, ATL/BTL Marketing, Project Management, Brand Management, SEO, Web & App Development and much more.
*Your details are safe with us. We do not share or spam our valuable visitors*
Interested to find out how we could help you? Drop in your email and number and we'll get right back!
The cost of recruiting new consumers is significantly higher than the cost of retaining existing customers. A just 5% increase in client retention can result in up to a 95% increase in profitability. Acquiring new customers might cost anywhere from 5 to 25 times more than keeping those you already have.
Customers who have returned might become brand ambassadors, engaging in UGC posting or word-of-mouth communication about your product/service.
What is a loyalty program?
A loyalty program is one that systematically rewards customers for their loyalty by providing both real and intangible benefits such as discounts, additional services, unique access, and other incentives.
A loyalty program cannot offer indiscriminate discounts or incentivize loyalty card ownership. It's a data-driven program that rewards the appropriate clients for the expected behavior. But a loyalty program is not a cost center. At the end of the day, spending through loyalty programs must generate profits.
What are the different types of Earn and Burn loyalty programs?
Earn and Burn
Tiered
Perks based
Communities based
Coalition of brands
Gamified
Of so many types of loyalty programs, the Earn and Burn method is the simplest and most effective strategy.
So, no wonder that a major part of your marketing efforts revolves around devising loyalty programs for customer retention, and you want to go with the earn-and-burn loyalty strategy..
Earn and Burn Loyalty: What Is It and how does It work?
Earn and burn loyalty programs commonly come to your mind when you discuss loyalty programs in general. It is the most basic yet successful loyalty tactic. Customers earn or gain points by participating in brand-assigned activities and then burn or redeem those points for discounts, awards, or incentives.
This is a simple yet convenient concept that goes well with the customers' psychology. Customers all across the world accept the earn and burn loyalty program because they understand, and trust this.
The concept of 'earning and saving points for later' is one that most people believe in because it is dependable, proven, and tested. Earning and burning loyalty can also provide comfort to seasoned or repeat shoppers. It gives consumers the incentive to spend more in order to win later through loyalty redemptions.
How can one gain earn and burn rewards?
You can reward customers based on their spending with an earn-and-burn point-based loyalty program. Every rupee spent by the customer earns them the earn and burn reward points, which can later be redeemed as rupees towards a purchase. Digital wallet services, such as Google Pay, Amazon Pay, and others are examples of the wild successes of the earn-and-burn loyalty program.
Why is the earn and burn loyalty program so popular?
Quick implementation
Earn & Burn loyalty programmes treat all consumers similarly, eliminating the need for additional segmentation. Implementation is quick and easy when just purchases are rewarded.
Budget-friendly and convenient
Earn & Burn programmes are simple to implement because the rate of reward redemption is restricted by the amount of loyalty currency available. Furthermore, it is less expensive than a discount system.
High perceived worth
Customers regard these programmes as excellent value, despite the fact that the incentive has a larger perceived value than its real cost. Furthermore, unspent points enable brands to save money.
Simpleness of use
The rule for earn & burn is simple: accumulate cash and redeem it. Customers may immediately comprehend the concept and begin earning points as a result of its simplicity.
Creates Customer database
Customers must identify themselves, either by joining up or by displaying their loyalty card, as both online and in-store transactions are rewarded.
How to make your earn and burn loyalty program successful?
Here are some practical and relevant ideas you may consider.
Educate Your Customers
Create a loyalty program with an earn vs. burn ratio that makes customers feel special and favored. Small customization can go a long way toward increasing customer loyalty to a company. Allow your clients to select their rewards from your catalog and create a dynamic program that revolves around them.
Provide Multiple Ways to Earn Points
Your company's and marketing goals may not be one-dimensional, and neither should your loyalty program. Provide more than one way to gain points based on your marketing strategy. For instance, if you want to increase customer acquisition, reward your referrers. Similarly, with the assistance of a knowledgeable loyal partner, you may achieve your business objectives through your loyalty program.
Collaborate with Charitable Organisations
Collaboration with a charity can assist you in projecting a socially responsible image. Allow your customers to participate as well by providing a loyalty program. Allow clients to give their loyalty points to a worthy cause or charity. This will not only produce a 'feel-good' aspect, but will also build your relationships with your customers.
Collaborate with Other Brands
Even if you face a financial constraint, you can still maintain your rewarding options. Collaborate with other businesses to provide your consumers with a broader range of rewards to pick from and expand their scope of loyalty redemption. A joint program can benefit both parties while also making customers happy.
Reward Social Sharing
Creating a strong social media presence, while necessary, may be a daunting task. You can build both real user-generated content and a strong online presence with the support of your loyalty programs. Reward your customers for sharing your posts or leaving reviews and comments. Organic promotions will draw attention to the brand.
Design gamified rewards
Another effective method to reward customers is to provide them with great experiences. Your incentives may not always have to be monetary. You could design aspirational or experiential incentives.
Experiential Rewards are incentives that are utilised to generate lasting memories with experiences such as concerts, events, cultural activities, and more to please customers and promote brand.
ORM, Virtual Financial Services, ATL/BTL Marketing, Project Management, Brand Management, SEO, Web & App Development and much more.
*Your details are safe with us. We do not share or spam our valuable visitors*
Interested to find out how we could help you? Drop in your email and number and we'll get right back!
Source- Fluidscapes
We are one of the best digital marketing companies in India that provides online reputation management services to all types of organizations. We assist businesses to stay on top of the game by leveraging the latest technologies and breakthroughs in marketing strategies and business processes. Want to grow your business, even more, get in touch with us and we'll tell you how.
---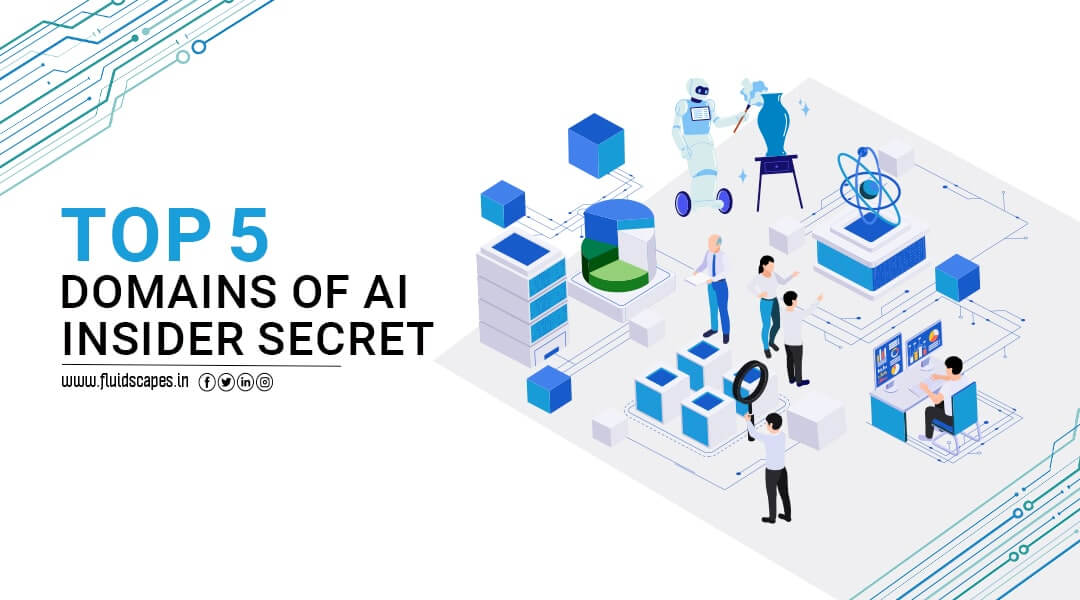 As AI continues to be among the most talked about subjects of modern times and …