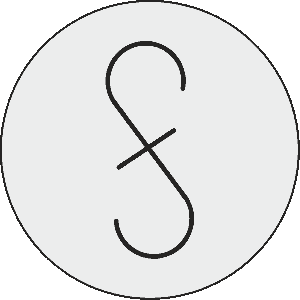 FSC Blog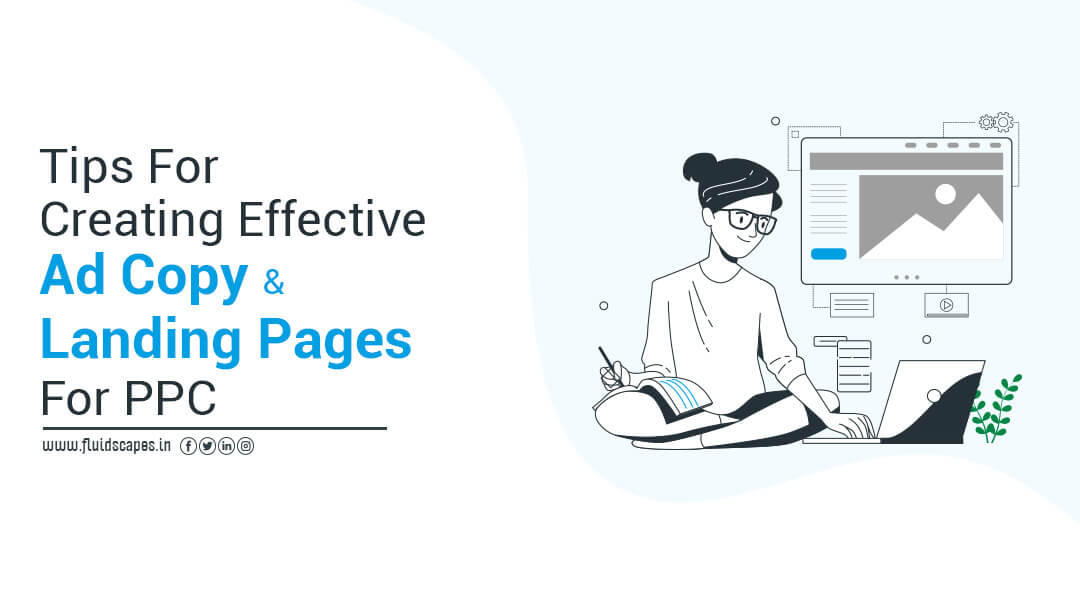 by fluidscapes
July 22nd, 2023
12 MIN READ
Tips for creating effective ad copy and landing pages for PPC
While you expect your PPC ad to yield quick sales, it depends on how intelligent and effective your ad copy and the PPC landing page are. If the ad copy generates interest in the buyer to explore your offer, the landing page creates a compelling urge to go for it. This blog is going to tell you a few tips & tricks to make your PPC landing page high-converting.
An effective PPC landing page can transform your marketing campaign into a revenue-generating machine, while a poor landing page can reduce the conversion rate.
What is a Landing Page?
A landing page is a web page created with the goal of converting visitors into leads or customers. It is usually unique from the rest of a website and is frequently visited via a pay-per-click (PPC) ad or an email campaign.
A landing page's primary objective is to entice visitors to complete a certain action, such as filling out a form or making a purchase. Landing pages are an important component of any internet marketing effort. You must construct a landing page if you want to increase PPC traffic.
Also, because it allows you to record the visitor's contact information, a landing page is an effective technique to create leads. You can then follow up with the lead and convert them into a customer.
How Does the Landing Page Matter in Your PPC Ad Results?
There are several advantages to using landing pages for paid search traffic, including:
Higher chance of conversions: A well-designed landing page can direct visitors to a specific action, such as filling out a form, boosting the likelihood of conversion.
Higher quality score: The relevance and quality of your landing pages influence the quality score of your PPC campaign. By optimizing your landing pages, you can raise your quality score and minimize your cost per click.
Improved tracking and analytics: By building distinct landing pages for each ad or keyword, you can track and analyze the effectiveness of your PPC campaign more accurately. This in effect allows you to make data-driven decisions and optimize your campaign for better results.
ORM, Virtual Financial Services, ATL/BTL Marketing, Project Management, Brand Management, SEO, Web & App Development and much more.
*Your details are safe with us. We do not share or spam our valuable visitors*
Interested to find out how we could help you? Drop in your email and number and we'll get right back!
Essentials of an Effective PPC Landing Page Design
Your PPC landing page design can make or break your paid Ad prospect. Looking at some of the best PPC landing page examples, we've compiled the following necessary features of successful PPC landing pages:
A Clear Call-to-Action (CTA) That Is Visible and Easy to Find: The CTA, whether 'Sign Up Now' or 'Get Your Free Trial,' should be appealing and pertinent to the ad.
Customer Testimonials:
Comments, reviews, and ratings from customers provide social proof. This contributes to the development of trust and credibility among potential customers.
Catchy Headline and Subheading:
A catchy headline and subheading that relate to the ad's message. For example, if you're promoting a new skincare product, your headline could be something like, 'Discover Flawless Skin with Our Revolutionary Formula.'
Contextual Imagery
Visually appealing images enhance the message of the advertisement. If you're promoting a vacation package, include photographs of the destination on your landing page.
A Fast-Loading Landing Page:
A quick website load speed is critical for keeping users engaged across all devices.
Prospect Tracking
At least one conversion point can be tracked, such as a form submission or purchase. This enables you to assess the effectiveness of your campaign and make data-driven decisions.
When it comes to developing high-converting landing pages, remember that relevancy is everything. You can maximize the ROI of your paid advertising by aligning your messaging with your ad and focusing on a clear CTA.
What Makes a Compelling Landing Page for PPC Design?
1. Writing a Crisp Headline:
Your headline should be interesting and catchy, and complement your ad copy that led them to your page. Assume you're launching a PPC campaign to promote a new video game. Your landing page may include a heading that capitalizes on the excitement and anticipation around the release of the game, such as 'Experience the Extreme Thrill With Our Epic New Video Game.'
2. Ensure Message Matching:
Message matching is a key factor in landing page design. Studies have found that increasing message matching can raise conversion rates by more than 200%. It can also cut your ad spent per conversion by 69%. That is a significant difference!
To achieve a good message match, ensure that your meta tags include campaign keywords, that your headline in the first landing page section is related to your ad's pitch, that your graphics are linked to your banner visual elements, and that your landing page has the same call to action (CTA) as your ad.
3. Simplify Navigation for a Better User Experience:
A landing page that is clean and tidy looks better and improves the user experience. Check that the product or offer promoted in the ad is easily accessible on the landing page. Consider removing distracting elements like menus and sidebars that may redirect attention away from the conversion funnel. Simple and straightforward navigation that allows users to quickly locate information about the game's features, system requirements, and pricing.
4. Use a Mobile Responsive Design:
With mobile usage on the rise, using a mobile-responsive theme for your landing page design is critical to ensuring your ad caters to an increasing number of mobile users and looks fantastic on any screen. Test your page on a variety of devices to check that all features and content are fully functional and easy to use. Background imagery and color scheme are examples of design components that reflect the game's graphics and style.
5. Use the Proper Keywords to Target:
When running a PPC campaign, you want to be certain that every click counts. That is why it is critical to make your keywords relevant to the landing page. Users are more likely to abandon your ad if they get on a landing page that is irrelevant to their search.
Concentrate on message matching to ensure that your PPC landing page corresponds to the keywords. This means that your ad's message should be similar to the message on your landing page. To create uniformity, use comparable language, colors, logos, copy, and offers.
6. Use Video to Engage Your Audience:
Incorporating videos relevant to your target demographics makes your PPC landing page stand out. A video, whether it's a product presentation or an engaging 'how-to' film, may effectively promote your brand and turn more people into buyers. However, keep in mind that the video must be highly related to the landing page and offer. Otherwise, it may work against your conversion goals.
7. Social Proof Can Help You Build Trust:
Increase your audience's trust and confidence by putting social proof on your landing page. Positive feedback, testimonials, and ratings from prior customers can increase your credibility and persuade new customers to act. Furthermore, displaying trust badges and security assurances can offer visitors peace of mind, particularly first-time buyers who may be apprehensive about purchase from an unfamiliar business.
8. Simplify Your Lead Generation Forms:
Keep your lead forms short and sweet to reduce friction in the conversion process. Asking for less information may result in poorer conversion rates, so only use the fields that are necessary. A simple form with fields for a visitor's name and email address is an excellent place to start, but customize it to your company's goals and needs. Remember, the goal is to make the conversion as simple as possible for visitors.
9. Place CTA Buttons Intelligently:
Call-to-action buttons positioned near the bottom or to the right of content outperform other places. Most importantly, never compel users to backtrack to find a CTA button – CTA buttons should show in appropriate places that correspond with a user's experience.
Final Point:
A landing page's effectiveness can be increased by data-driven insights. Experimenting with small or not-so-subtle adjustments to a landing page and conducting A/B testing can help you determine what works and what doesn't. Changes to the landing page's content, CTAs, headlines, or any other aspect may boost user engagement, lower bounce rates, and raise conversion rates.
ORM, Virtual Financial Services, ATL/BTL Marketing, Project Management, Brand Management, SEO, Web & App Development and much more.
*Your details are safe with us. We do not share or spam our valuable visitors*
Interested to find out how we could help you? Drop in your email and number and we'll get right back!
Source- Fluidscapes
We are one of the best digital marketing companies in India that provides online reputation management services to all types of organizations. We assist businesses to stay on top of the game by leveraging the latest technologies and breakthroughs in marketing strategies and business processes. Want to grow your business, even more, get in touch with us and we'll tell you how.
---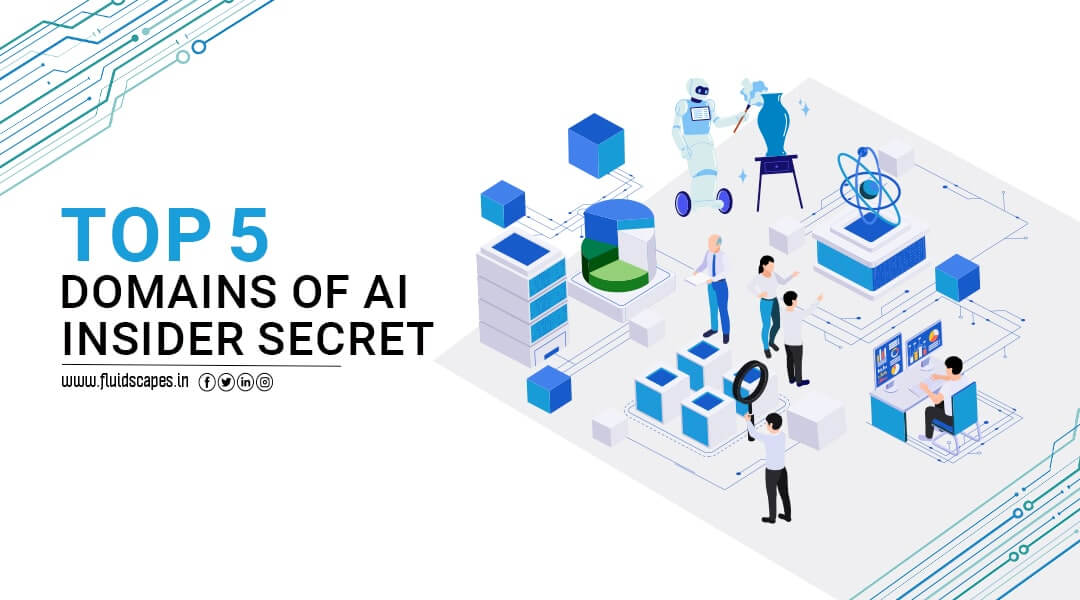 As AI continues to be among the most talked about subjects of modern times and …