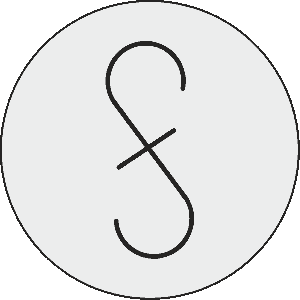 FSC Blog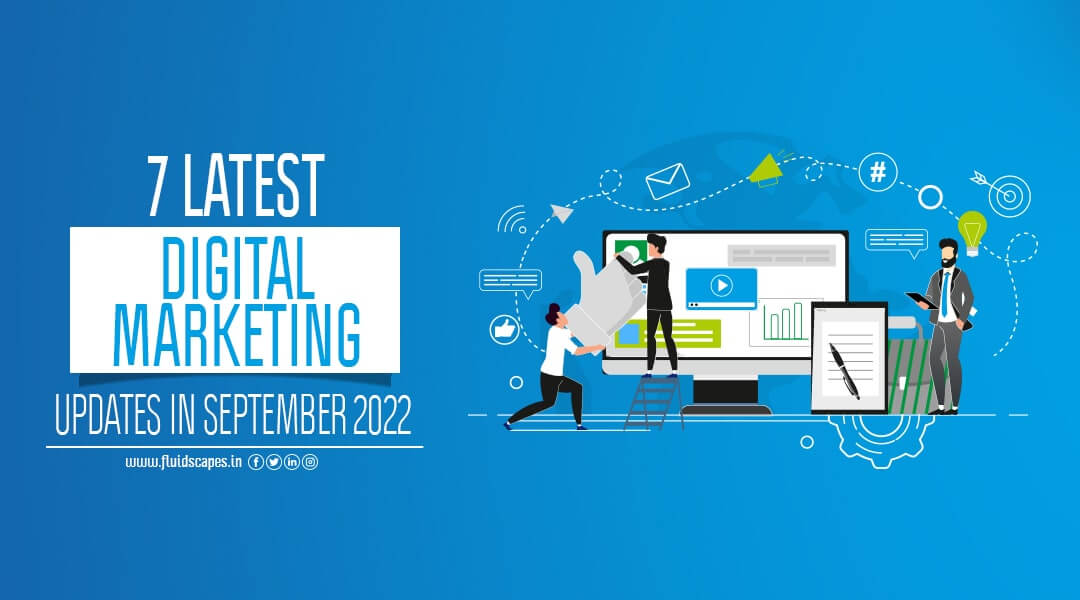 by fluidscapes
September 23rd, 2022
8 MIN READ
7 Latest digital marketing updates in September 2022
The field of digital marketing is never short of new innovations and businesses never shy away from grabbing them. If becoming more competitive is the hallmark of a fast-growing company, then taking the digital marketing updates must feature among its daily activities.
Faced with an imminent economic slowdown because of the Covid effects and then the Ukraine war, businesses are reviewing their digital marketing strategies for sustainability and growth in the changed scenario. Here are the latest digital marketing updates that might be crucial in 2022.
#1. Social commerce
Social commerce refers to the sale of products directly through social media. From product discovery and research to the checkout process, the entire shopping experience occurs on social media.
Shopping on social media is far more interactive than traditional e-commerce.
It's easy for consumers to collaborate with their friends on purchases, flaunt their cool new hightops, comment on Aunt Jackie's new "I Love My Niece" tee, read comments from other shampoo shoppers, and explore kombucha brands directly.
#2. Personalization
Personalization is another significant digital marketing trend in the present and future, and is becoming increasingly important in current digital marketing. Personalization does not believe in making all content appear appealing to all or the maximum number of people. Instead, it focuses on creating tailor-made content for the specific audience in order to achieve better results.
In addition to personalizing content, digital marketers need to ensure that their audiences receive it correctly. The first step to creating effective personalized messages is to learn about your target audience's platform.
ORM, Virtual Financial Services, ATL/BTL Marketing, Project Management, Brand Management, SEO, Web & App Development and much more.
*Your details are safe with us. We do not share or spam our valuable visitors*
Interested to find out how we could help you? Drop in your email and number and we'll get right back!
#3. AI
AI has already resulted in increased organic traffic, engagement, search engine optimization, and so on. However, artificial intelligence has the potential to provide far more than it has thus far. We can predict future digital marketing trends by realizing the true potential of artificial intelligence.
Previously, artificial intelligence was used by digital marketers to automate tasks and campaigns. They now use it to predict the behavior of the customers. Brands buy customer data, such as their purchase history and similar behavior. After analyzing the behavior, brands use the data to suggest similar products to customers.
Predicting a customer's next move allows brands to offer better service and products. Targeting and marketing like this increases conversion rates.
#4. Voice search
A recent survey found that approximately 52 percent of people use voice search on a daily basis. The fact that so many people are using voice search indicates that the market is prepared for a future shift.
Furthermore, voice search provides more than 90% accuracy, allowing for a quick response to the search. People are using voice search more than ever before because it is more accurate and simple to use.
Finally, it is predicted that more than half of online shoppers will begin conducting voice searches in the coming years. Because voice search optimization offers more opportunities, digital marketers are eager to use it to take their marketing campaigns to new heights.
#5. User-generated content
User-generated content has emerged as a new digital marketing trend. People enjoy taking part in activities related to their favorite brands, products, and services.
Typically, user-generated content campaigns involve creative submissions. A product or service can be customized in this way. In contrast to traditional promotional campaigns, user-generated content receives four times the click-through rate as a result of this trend.
User-generated content is widely used by digital marketers because it not only saves them money, time, and expert resources to create content, but more importantly, it ensures greater engagement that can help convert audiences into leads. The trust factor leads to more engagement.
#6. Micro influencers
Because of their low cost but high ROI, micro-influencers are in high demand among marketers. Micro-influencers are not your typical public figures, experts, or celebrities with millions of followers. They specialize in a single vertical and only share content about that topic. Partnering with a highly relevant micro-influencer can significantly increase reach and user engagement because their audiences are hyper-engaged.
The followers respect, trust, and loyalty to micro influencers in a field because of their high level of authority and ability to provide quality guidance. As a result, businesses prefer to work with micro-influencers and leverage their authenticity to achieve better results.
#7. Omnichannel marketing
Omnichannel marketing enables marketers to promote their products across multiple platforms. Omnichannel marketing has become a digital marketing trend because it ensures a product's presence at multiple touchpoints.
Businesses can represent their brand in a variety of ways in front of their target customers by using omnichannel marketing. Majority of the online shoppers compare prices across multiple platforms before making a purchase – this makes omnichannel marketing all the more effective.
This marketing technique increases store visits by approximately 80% and also increases conversion rates. You can use omnichannel marketing to provide a better user experience and brand message, causing an increase in the number of people to take action.
ORM, Virtual Financial Services, ATL/BTL Marketing, Project Management, Brand Management, SEO, Web & App Development and much more.
*Your details are safe with us. We do not share or spam our valuable visitors*
Interested to find out how we could help you? Drop in your email and number and we'll get right back!
Source- Fluidscapes
We are one of the best digital marketing companies in India that provides online reputation management services to all types of organizations. We assist businesses to stay on top of the game by leveraging the latest technologies and breakthroughs in marketing strategies and business processes. Want to grow your business, even more, get in touch with us and we'll tell you how.
---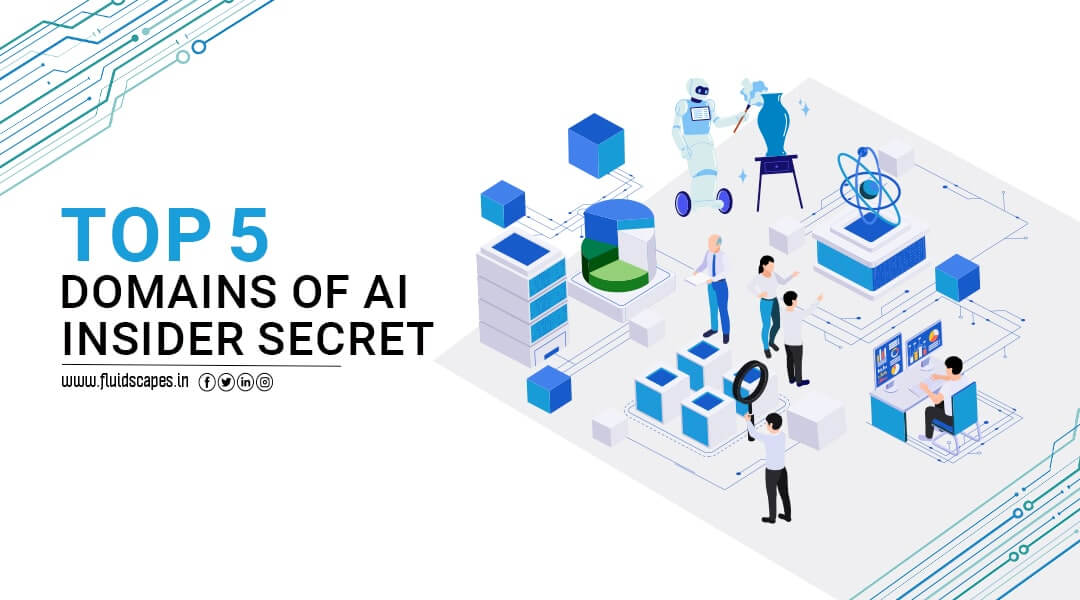 As AI continues to be among the most talked about subjects of modern times and …