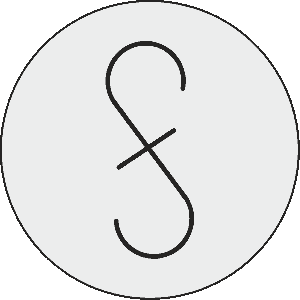 FSC Blog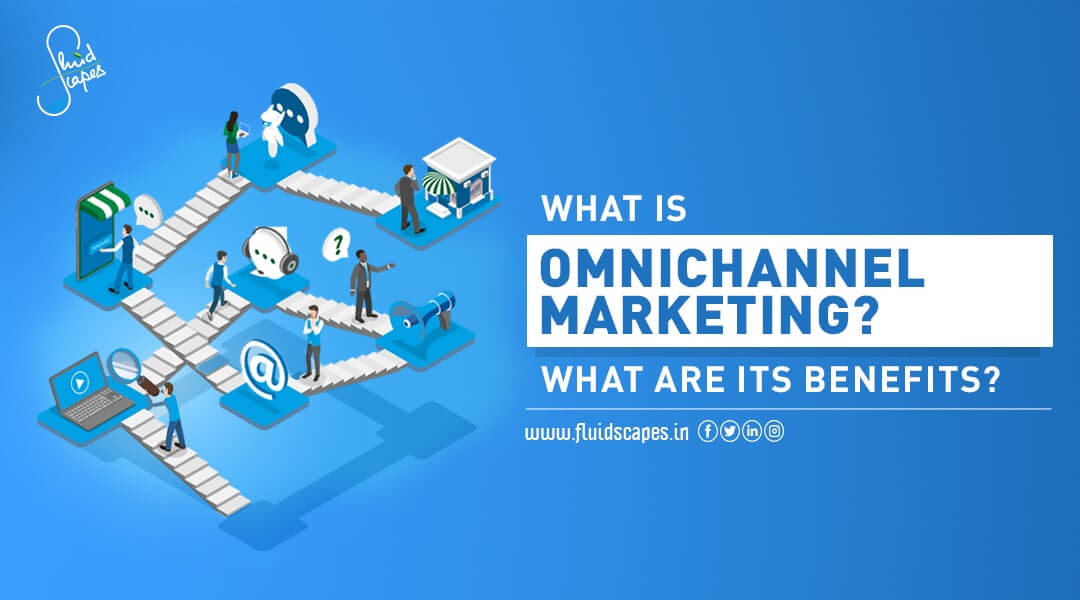 by fluidscapes
January 28th, 2022
10 MIN READ
What is Omnichannel Marketing? What are its benefits?
Retail business is getting new life using technologies to find new customers. While creating new markets and learning more about consumers are becoming easier for the retailers, consumers are able to obtain substantial information about the products and businesses without much headache.
It's a bidirectional communication. Consumers move across several social networking sites, websites, and communication channels on a normal day and gather valuable information about products and businesses. And retailers take this opportunity to popularize their brands by having presences at every touch-point of a consumer's journey.
But is it good enough to just display your brand on different platforms? No, it's not. It'll not give you the desired result unless it's a concerted campaign that provides a seamless brand experience and shopping experience for consumers, no matter what platform they are on. Here comes the concept of Omnichannel marketing, which is among the fastest-growing trends for both retailers and consumers.
What is Omnichannel marketing?
Omnichannel Marketing is about creating a unified brand experience for the consumers across all offline and online channels, platforms and brick-and-mortar outlets. The main idea of omnichannel marketing is to
Provide customers with a uniform brand message on whichever platform they are now or will visit,
Meaningfully engage with customers at any time and through any device or channel they are using,
Build a cohesive and satisfying experience that drives customers to take action, whether they are using a mobile device, desktop computer, or at a brick-and-mortar shop. Add a call-to-action to each message and ad
ORM, Virtual Financial Services, ATL/BTL Marketing, Project Management, Brand Management, SEO, Web & App Development and much more.
*Your details are safe with us. We do not share or spam our valuable visitors*
Interested to find out how we could help you? Drop in your email and number and we'll get right back!
Customers' journey to purchase no longer follows a straight line. A desire to purchase triggered by a social media post most likely takes the path of laptop/desktop Internet research before ending up on a tablet or in a physical store.
Omnichannel vs. Multichannel marketing
Both omnichannel and multichannel marketing belong to the same genre in the sense that both types aim to tap customers across the channels and platforms. Nonetheless, there are two major differences between them – in nature and in approach. Let's take a closer look at both.
Multichannel marketing
This is a brandcentric approach that puts the brand at the heart of different campaigns across the channels. Its goal is to reach clients over two or more channels, offering them the option of interacting with the company via a website, social media, or phone. A clothing company, for example, may operate various marketing campaigns simultaneously across multiple channels, such as in-store-only discounts, a social media flash sale, an email promotion, a paid search engine advertising, etc. The effort is to drive sales separately on individual channels. This may result in different content and messaging being delivered to different channels to achieve individual sales goals. But the problem is that the consumers are likely to receive incoherent messages across channels.
Omnichannel marketing –
This is a customer centric approach that puts consumers at the center of its activities and strives to improve the customer's cross-channel experience. Despite the fact that various channels are employed, the goal is to create a uniform experience across all of them.
For instance, the customers of an entertainment park can buy tickets online (from a PC, tablet, or mobile device), use their app to locate attractions or monitor wait times, and utilize a smart wristband as a FastPass or hotel room key. Look at the integrated services that can be made available across different devices and channels.
By providing a consistent message across numerous platforms, omnichannel marketing strives to increase brand familiarity and make purchasing easier. Omnichannel marketing boosts the potential for high customer retention and sales by focusing on the consumer but is a more complicated and costlier solution than multichannel marketing.
Benefits of omnichannel marketing
#1. Increase the lifetime value of your customers
An omnichannel experience puts customers on the top, and it's no surprise that customers will love to do business with companies that give them priority. It's also not surprising that retail executives place a premium on long-term objectives. According to surveys, boosting lifetime customer value is a motivation for pursuing an omnichannel strategy for 53% of major European retailers.
#2 Utilization of marketing analytics and cross-channel insights
While in multichannel marketing the analytics from each channel are held in silos with little interaction or influence with data from other channels, data from each channel is treated as a whole in omnichannel marketing. 67 percent of all retail clients start their shopping on one gadget and end it on another, or even in the store.
Omnichannel analytics makes it easy to connect with customer data and see which channels are most effective in driving sales; this can lead to a more transparent marketing approach and, in turn, lower marketing expenditures. Companies may better meet consumer requests and estimate inventories by having a comprehensive view of channel data.
#3. Boost your sales
For retailers in need of a revenue boost, increased sales is a significant benefit. According to a Harvard Business Review research, omnichannel clients spend 10% more online than single-channel customers. However, many retailers aren't aware of this fact. As a retailer if you prioritize long-term growth, you should view omnichannel marketing as strategic and structural.
#4. Self-Service for Customers
Self-service is an important element of the omnichannel experience, with 67 percent of customers preferring it to conversing with a company employee. A digital assistant or chat allows you to maintain an open line of communication with your customers and obtain feedback on their experience.
#5 Better inventory turnover
The days of retailers losing money because of out-of-stock items may be coming to an end. Businesses benefit from an omnichannel strategy because it gives them a better picture of their inventory and the ability to fulfill orders from anywhere. Businesses can use an omnichannel strategy to optimise stock levels and build smarter replenishment methods.
#6. Reach out to new customer groups
Retailers profit from an omnichannel approach because it allows them to access new client segments. This benefit is virtually equal for both major businesses and others, but both figures should be higher because reaching new customers is critical for growth.
ORM, Virtual Financial Services, ATL/BTL Marketing, Project Management, Brand Management, SEO, Web & App Development and much more.
*Your details are safe with us. We do not share or spam our valuable visitors*
Interested to find out how we could help you? Drop in your email and number and we'll get right back!
Source- Fluidscapes
We are one of the best digital marketing companies in India that provides online reputation management services to all types of organizations. We assist businesses to stay on top of the game by leveraging the latest technologies and breakthroughs in marketing strategies and business processes. Want to grow your business, even more, get in touch with us and we'll tell you how.
---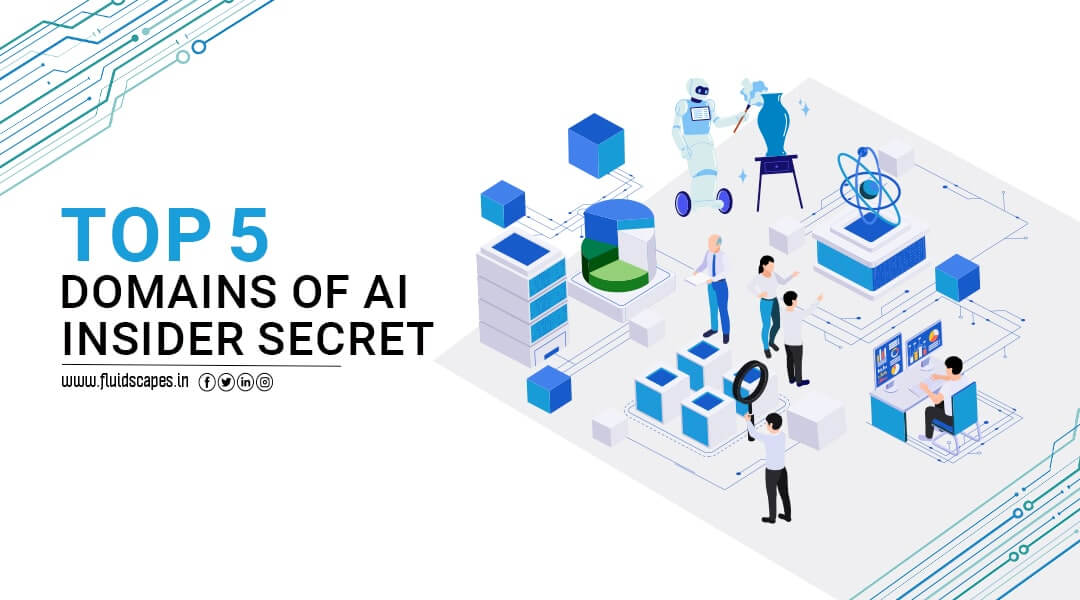 As AI continues to be among the most talked about subjects of modern times and …