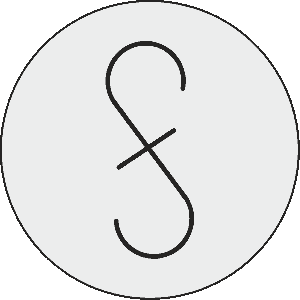 FSC Blog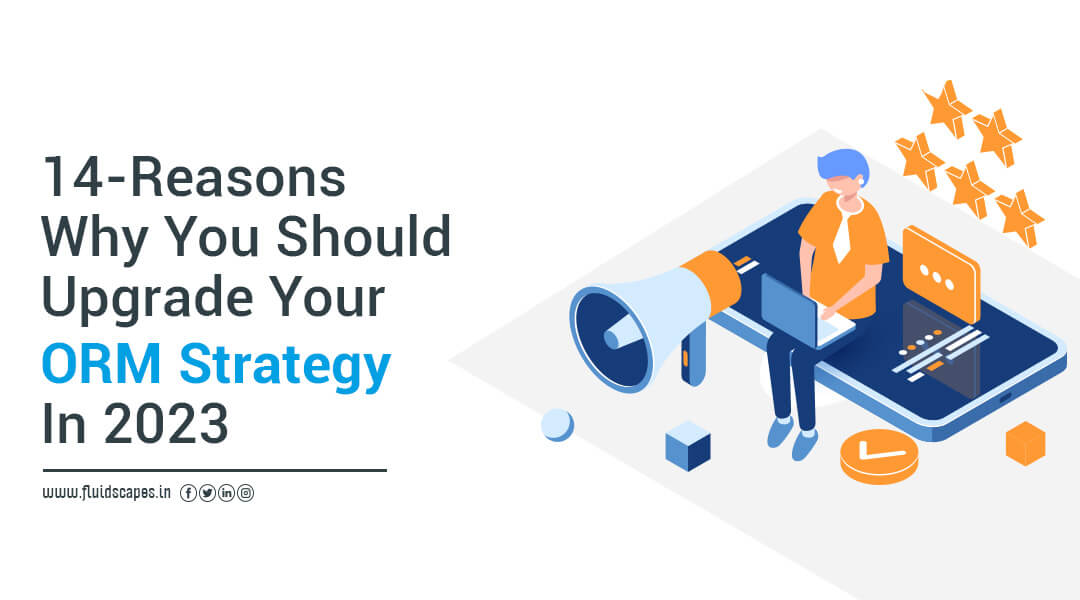 by fluidscapes
June 16th, 2023
24 MIN READ
14-Reasons Why You Should Upgrade Your ORM Strategy In 2023
Over the years, ORM has become an established online strategy for image building. Whether you are a business leader, a politician, a celebrity, or a professional in any field, how you appear in Google searches has a considerable bearing on your image in public.
But your ORM success is heavily dependent on how accurate and relevant your data is and how effective your techniques are to make the best use of them. This necessitates re-evaluating and upgrading your ORM practice time-to-time for better results.
2023 has already witnessed a handful of new trends and techniques on digital platforms and reinforcement in existing technologies. The following 5 trends will tell you why you should consider upgrading your ORM strategy in 2023.
#1. The Growing Importance of Online Reputation
With over 4.95 billion people online in 2023, your online reputation is more important than ever. As more people turn to the internet for information about businesses and products, a positive online reputation is crucial for attracting and retaining customers. Studies have shown that over 95% of people go online to research businesses, making it essential for your company to have a robust ORM strategy in place.
A. Branded and General Search Results
Your ORM strategy should focus on two primary areas: branded search results (containing your company's name) and general search results (related to your industry or products). Ensuring your company ranks highly in both types of search results is crucial for increasing visibility and attracting potential customers.
B. The Impact of Search Engines
Search engines play a significant role in shaping your online reputation. With nearly 70% of online experiences beginning with a search engine and over 50% of all organic traffic coming from search, it's vital that your company ranks well for relevant keywords and presents a positive image in search results.
#2. Digital transformation of business for higher customer satisfaction
Going online is no longer sufficient in business. You need to implement digital transformation for better customer satisfaction, through every step in the purchase process. If you have a traditional brick-and-mortar store, you must first opt for digital transformation.
Cross-Platform Product Information Access
When you choose digital platforms, you must also try to engage with clients on social media platforms to meet customer requirements. The first step in improving the business reputation is providing the products and services your customers require with access from different platforms.
Social Media Engagement for Customer Insights
Company managers often mention that despite their best efforts, they need help to meet the ORM requirements. You can quickly rectify this if you engage with customers on social media profiles and understand their exact requirements. Then, you can introduce specific changes to the products and services offered by our firm to ensure that clients are satisfied. This can prove to be one of the best ORM protocols.
Latest Product Information Dashboard
Customers would prefer to receive updates and information about your company when they visit our website. Hence, you must have a dashboard that provides 'live' information about the products and services offered by your firm.
This will demonstrate your concern about clients' requirements and prepare you to make the necessary changes to ensure that your business stays relevant. Thus, you can incorporate better ORM practices through digital transformation. It would help to prioritize the customer's needs when incorporating the best ORM protocols. This way, you can ensure that your reputation and brand loyalty are not compromised. The latest ORM trend for 2023 is to ensure that customers get a platform to meet their requirements.
#3. Adopting new strategies for consumer involvement.
Customers are increasingly less trusting of brands and want more social proof to make purchasing decisions. They employ Bing and Google searches, as well as review sites, to determine your star rating and locate all of your positive and negative reviews.
You can have the greatest product or service and work on it for countless hours, but you still need audiences and convert them into customers. So, you need to become more creative in order to attract clients and move them through your funnel.
Boost Reviews & Loyalty: Engage Customers Effectively
Engaging with customers on social network profiles leads to higher reviews, which leads to better online reputation management. For example, if your company offers FMCG products via an eCommerce platform, having great evaluations is critical in order to attract more customers.
When you interact with your customers online, you will see that they develop brand loyalty and write favorably about our company's items. Customer interaction is seen as one of the most important ORM trends for 2023 as a result of this.
ORM, Virtual Financial Services, ATL/BTL Marketing, Project Management, Brand Management, SEO, Web & App Development and much more.
*Your details are safe with us. We do not share or spam our valuable visitors*
Interested to find out how we could help you? Drop in your email and number and we'll get right back!
#4. More UGCs than ads, to raise your rating and boost your ORM.
Most businesses believe that advertising is crucial for attracting customers to their websites. However, the traditional advertising strategy may fail as most businesses move online. For improved ORM, you will need to use user-generated content (UGC). Here's how UGC helps with online reputation management:
UGCs helps grow a loyal client base.
Nowadays, consumers create and share a tremendous volume of content in a variety of formats and types. These UGCs may be used to contain their product experience as well.
UGC is critical not only for ORM but also for developing a loyal client base. Your customers will remain loyal to your brand if they discover that your company is truthful about uploading UGC.
UGCs are excellent for tourism business
UGC is critical for tour and travel businesses. For example, if customers are satisfied with our services, you must allow them to share their feedback on the website.
The feedback should have details and include favourable features of the company. This will assist in attracting more customers. Furthermore, consumers should be encouraged to submit fascinating images of the places they went, the food they ate, and their experiences to drive more traffic to the website. As a result, more customers may begin to use your service to plan tours and vacations. Integrating UGCs into their websites is the most recent ORM trend, particularly for tour and travel organizations.
Publish UGCs on your website
When using UGC, keep in mind to obtain information from social media networks. For example, if your loyal customers have left excellent reviews on social media platforms, you must include them on your website.
On social networking channels, you can share links and screenshots, as well as mention client reviews. This will aid in the improvement of your company's internet reputation. Clients visiting your website will also be drawn in by the great evaluations they read on social media, which will assist in expanding your loyal customer base.
#5. Respond to customer feedback and capitalize on favorable feedback.
You must prioritize the current circumstance and keep an eye on your client's behavior. According to SEO professionals, it is critical to put out the fires before focusing on favorable evaluations. This means you need a team to understand and address the challenges that our clients are experiencing.
If your client is very upset and is compelled to give a negative review, you must learn how to reply pleasantly and reassure the client. This is an important aspect of reputation management. Responding to client comments promptly is a fundamental ORM tactic.
Acknowledge positive reviews and reply to negative comments
You must make the best of the situation at hand. It is best to prioritize good feedback. If a customer has submitted a positive review of your company's products or services, make sure that it is acknowledged. So, you can make the best of the situation by replying to unfavorable comments and prioritizing positive ones.
#6. Use artificial intelligence to improve your internet reputation.
Artificial intelligence has enabled you to monitor what your consumers are saying on social media platforms and other review places. As social sharing improves across platforms, businesses confront a significant barrier in knowing what their customers are thinking or feeling.
A.AI-Powered Negative Comment Monitoring System
With so much negative feedback and reviews coming from these online sources, adopting an advanced monitoring solution is critical for protecting the company's reputation from unsavory remarks!
It can be challenging for business owners to deal with phony reviews and nasty remarks.
With an ever-increasing number of social media channels and their intricate algorithms, spreading fake news about your company has never been easier. But now you have the power of AI to combat this. AI can greatly assist you in dealing with your reputation crisis management issues and preventing misleading information from propagating online.
B. Analyzing and Predicting Trends
AI-powered tools can help you analyze your online reputation data to identify trends and potential issues. By leveraging machine learning algorithms, you can gain valuable insights into your audience's preferences, improve your content strategies, and address reputation risks before they escalate.
C. Optimizing Content for Search Engines and Social Media
AI and machine learning can also help you optimize your content for search engines and social media platforms. By analyzing user behavior and engagement metrics, these technologies can provide recommendations for improving your content's visibility, engagement, and overall performance.
#7. The Need for High-Quality Content
In 2023, the focus on high-quality content will be more critical than ever. Google and other search engines are increasingly prioritizing unique, informative, and well-structured content that provides value to users. As a result, your ORM strategy should prioritize creating and promoting high-quality content that showcases your company's expertise and value proposition.
A. Content Types and Formats
To appeal to a diverse audience and improve your search rankings, your ORM strategy should include a variety of content types and formats, such as blog posts, videos, images, and infographics. This will help you reach a broader audience and ensure that your content remains fresh and engaging.
B. SEO Best Practices
Your content should also adhere to SEO best practices, including proper keyword usage, well-structured headings, and optimized meta descriptions. This will help search engines understand and rank your content more effectively, leading to improved visibility and a stronger online reputation.
#8. The Power of Social Media
Social media has become an integral part of ORM strategies, with over 4.2 billion users in 2021. Social media platforms offer a unique opportunity for companies to engage with their audience, share content, and build a strong online presence. Upgrading your ORM strategy in 2023 should include a comprehensive social media plan that focuses on consistent branding, engaging content, and responsive customer service.
A. Consistent Branding
Your social media profiles should consistently reflect your company's brand image and values. This includes using the same logo, colors, and messaging across all platforms, ensuring that your audience receives a cohesive and unified experience when interacting with your brand online.
B. Engaging Content
Creating engaging social media content that resonates with your target audience is crucial for building a strong online presence. This can include a mix of informative articles, eye-catching images, and entertaining videos that showcase your company's expertise and personality.
C. Responsive Customer Service
Social media platforms offer an excellent opportunity for companies to provide responsive customer service. By promptly addressing customer questions and concerns, you can demonstrate your company's commitment to customer satisfaction and build a positive online reputation.
#9. The Importance of Online Reviews
Online reviews play a significant role in shaping your company's online reputation. Research has shown that 93% of consumers read online reviews before making a purchasing decision, making it essential for your ORM strategy to focus on collecting and managing customer feedback.
A. Encouraging Positive Reviews
Encouraging satisfied customers to leave positive reviews can help improve your online reputation and attract new customers. This can involve actively requesting feedback, incentivizing reviews, and providing exceptional customer service.
B. Responding to Negative Reviews
Addressing negative reviews with empathy and professionalism is crucial for maintaining a positive online reputation. By responding promptly and working to resolve customer issues, you can demonstrate your commitment to customer satisfaction and minimize the impact of negative feedback.
#10. The Need for Proactive Reputation Management
In 2023, a proactive approach to reputation management will be more critical than ever. This involves monitoring and addressing potential reputation risks before they escalate into larger issues. Upgrading your ORM strategy should include implementing proactive measures such as setting up alerts, monitoring brand mentions, and establishing a crisis response plan.
A. Setting Up Alerts
Using tools like Google Alerts, you can monitor online mentions of your company and receive notifications when new content is published. This enables you to stay informed about potential reputation risks and respond quickly to any issues that may arise.
B. Monitoring Brand Mentions
Regularly monitoring brand mentions on social media, review sites, and other online platforms can help you identify potential reputation risks and address them promptly. This can involve responding to customer feedback, addressing negative content, and promoting positive brand stories.
C. Establishing a Crisis Response Plan
Having a well-defined crisis response plan in place can help you navigate any unexpected reputation challenges that may arise. This should outline the steps your company will take to address potential reputation risks, including internal communication protocols, external messaging, and response strategies.
#11. The Rise of Visual Content
As audiences increasingly demand visual content, incorporating images and videos into your ORM strategy will be essential in 2023. High-quality visual content can help engage your audience, improve your search rankings, and enhance your online reputation.
A. Video Content
Video has become the number one performing form of media online and is over 50 times more likely to rank organically in search results compared to written content. Incorporating video content into your ORM strategy, such as tutorials, how-to videos, and promotional materials, can significantly boost your online presence and reputation.
B. Image Content
High-quality images can also enhance your ORM strategy by capturing your audience's attention and conveying your brand's message effectively. Ensure that your images are optimized for search engines and social media platforms to maximize their impact on your online reputation.
#12. The Role of Influencers and Partnerships
Influencers and strategic partnerships can play a significant role in enhancing your ORM strategy in 2023. By collaborating with influencers and partnering with other reputable companies, you can expand your reach, improve your online reputation, and attract new customers.
A. Influencer Collaborations
Working with influencers in your industry can help boost your online reputation by exposing your brand to a larger audience and generating positive content about your company. Ensure that any influencers you collaborate with align with your brand values and have a strong online reputation themselves.
B. Strategic Partnerships
Forming strategic partnerships with other reputable companies can also enhance your ORM strategy by associating your brand with trusted industry leaders. Look for partnership opportunities that align with your company's goals and values, and focus on building long-term relationships that benefit both parties.
#13. The Importance of Transparency
In 2023, transparency will be more important than ever for maintaining a positive online reputation. Consumers are increasingly seeking brands that practice complete transparency, with 73% willing to pay more for products and services from transparent companies. Your ORM strategy should prioritize openness and honesty in all aspects of your business, including customer interactions, product information, and company values.
A. Addressing Issues and Mistakes
When issues or mistakes arise, it's essential to address them openly and honestly. By owning up to your errors and working to resolve them, you can demonstrate your company's commitment to transparency and customer satisfaction.
B. Sharing Company Values and Initiatives
Promoting your company's values and initiatives can also enhance your online reputation by showcasing your brand's commitment to transparency. Share information about your company's social and environmental initiatives, ethical practices, and community involvement to build trust with your audience and improve your online reputation.
#14. The Value of a Comprehensive ORM Strategy
A comprehensive ORM strategy is essential for maintaining a strong online presence and reputation in 2023. This involves implementing a multi-faceted approach that addresses all aspects of your online reputation, from content creation and social media management to online reviews and crisis response planning.
By upgrading your ORM strategy in 2023, you can stay ahead of the competition and ensure your company's online reputation remains strong and positive. Remember, ORM is an ongoing process that requires continuous monitoring, adaptation, and improvement to keep up with the ever-changing digital landscape.
In conclusion, upgrading your ORM strategy in 2023 is crucial for maintaining a strong online presence and reputation. By focusing on high-quality content, social media engagement, online reviews, transparency, and leveraging AI and machine learning, you can ensure your company is well-positioned for success in the digital age. Don't wait any longer – start upgrading your ORM strategy today and reap the benefits of a robust online reputation.
ORM, Virtual Financial Services, ATL/BTL Marketing, Project Management, Brand Management, SEO, Web & App Development and much more.
*Your details are safe with us. We do not share or spam our valuable visitors*
Interested to find out how we could help you? Drop in your email and number and we'll get right back!
Source- Fluidscapes
We are one of the best digital marketing companies in India that provides online reputation management services to all types of organizations. We assist businesses to stay on top of the game by leveraging the latest technologies and breakthroughs in marketing strategies and business processes. Want to grow your business, even more, get in touch with us and we'll tell you how.
---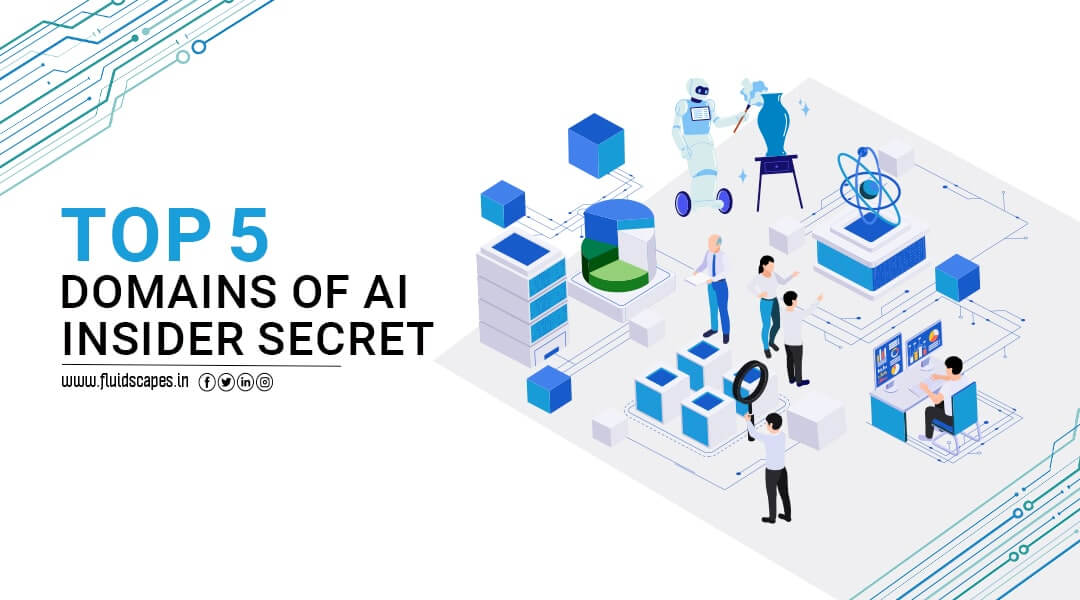 As AI continues to be among the most talked about subjects of modern times and …