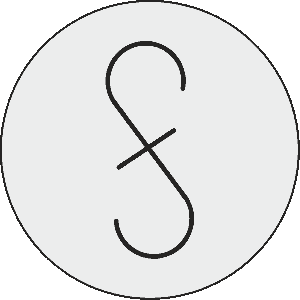 FSC Blog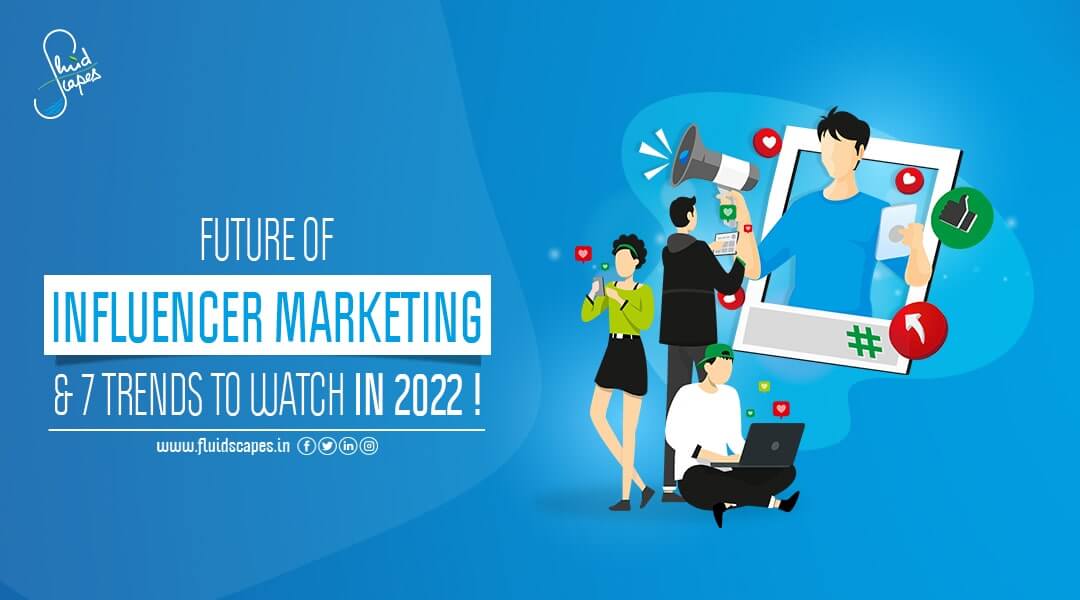 by fluidscapes
July 9th, 2022
9 MIN READ
The Future of Influencer Marketing, 7 Trends to Watch in 2022!
If you are a marketer of a new business and looking for the best strategy to popularize your brand within a short time and budget, go for influencer marketing. All surveys and research are reporting a growing shift in consumer behavior, which is making the future of influencer marketing all the more assured.
The infliction of the pandemic saw over-dependence on smartphones and e-commerce for an extended period, which encouraged the social channels to enable shopping directly from within. With easy shopping facilities added to their feature list along with the payment gateways, the social channels are now a good enough platform to conduct e-commerce and coined a new term "social commerce."
In 2022, social commerce is likely to gather more steam as more customer purchase is expected to happen directly on social networks. Now the challenge before the marketers is utilizing social commerce the best way. This is where the benefits of influencer marketing come in handy.
As social media are essentially platforms for socialization and exchange of view, information, intelligent and efficient influencers will hold the key to the audience conversion journey of a brand, from grooming to conversion.
Influencers can create interactive and interesting content to educate and convince consumers to buy your brand from the online stores. However, choosing the right influencers usually takes time and research.
ORM, Virtual Financial Services, ATL/BTL Marketing, Project Management, Brand Management, SEO, Web & App Development and much more.
*Your details are safe with us. We do not share or spam our valuable visitors*
Interested to find out how we could help you? Drop in your email and number and we'll get right back!
Here are the top 7 trends in influencer marketing that are expected to improve brands' performances in 2022:
#1. Craze for short videos to continue
Short videos of 60 secs. have become extremely popular during the lockdown period and created a new medium of entertainment for the audiences, showing metrics of high engagement with the content. Although the format of TikTok was responsible for the initial craze, Reel from Instagram has captured a large share of the short video market.
With their excellent reach and visibility, short videos are being used very effectively in the influencer marketing strategy. The algorithm of the social media platforms are also revised to encourage creation of more short videos.
#2. Virtual events continue to bolster marketing
With many in-person events canceled in 2020, virtual events became a lifeline for many brands. And this trend is likely to continue even in a post-Covid world. In 2022, online events like webinars, product launches, workshops, award shows, etc. will be part of the influencer marketing strategy for the brands.
Influencers use this function because it not only allows them to talk about the companies or brands they care about, but it also allows them to communicate with their audience, who like interacting with their favorite influencers. On the other hand, It provides opportunities to a company to engage a large number of individuals and encourages them to try out their products.
#3. More collaborations with influencers to take place
According to influencer marketing news, there will be an increase in collaborations and interactions with influencers in 2022. There will be more influencer campaigns, giving them more motivation and opportunities to represent brands and earn profit from their efforts.
#4. Rise in the number of micro and nano influencers
Micro and nano influencers will dominate the influencer marketing trends in 2022. According to studies, having more followers does not guarantee that your social commerce strategy will be successful. Rather, nano and micro-influencers can assure more interaction and engagement with their followers.
Small-scale influencers are more visible in smaller communities since they engage directly with their fans, building loyalty. Therefore, brands should invest in paid partnerships with multiple nano- and micro-influencers to reach out to many small communities. This method is more cost-effective and result oriented.
#5. Brand will build long term partnerships with influencers
Influencers consistently recommending certain brands instill confidence in the followers. People want to see their favorite influencers talk about brands and remember it for a long time. Because the influencer has been talking about it for a long time and they think it trustworthy and decide to choose that brand.
Also, sales do not happen overnight, it takes time to make the ground. Therefore having an influencer perform it for a longer amount of time will yield a better outcome.
#6. Increasing use of AI in influencer marketing
Artificial intelligence has begun to shape the future of influencer marketing and will soon be a significant component of it. AI is fast becoming an essential part in the influencer marketing strategy since it reduces the need for humans to assess influencer audiences, identify genuine influencers, and track and forecast influencer performance.
AI can also forecast potential ROI and recommend on dynamic matters, such as seasonal patterns, content benchmarks, influencer-brand collaborations, and so on, using Natural Language Processing. There are many competitive AI backed influencer marketing platforms available to provide better services to brands. What you need to do is get your requirements and budget chalked out and then select the appropriate platform.
#7. Growth in B2B Influencing
The B2B influence is on the rise and expected to expand by 40%-50% this year. The influence is derived from trust between a brand and its audience, and trust is built upon authenticity, logic, and empathy.
B2B marketing approaches are generally research based and have traditionally focused on logic rather than empathy. This sometimes prohibits them from connecting to a larger number of audiences.
More B2B companies are now opting to use the benefits of influencer marketing in order to add empathy in their marketing strategy.
Wrap up
The influencer marketing segment is expected to expand to $15 billion by 2022, according to Business Insider. Brands are increasingly searching out the right influencers who are active in their industry and even raising their budgets. So, if you haven't yet jumped into the fray, now is the time.
ORM, Virtual Financial Services, ATL/BTL Marketing, Project Management, Brand Management, SEO, Web & App Development and much more.
*Your details are safe with us. We do not share or spam our valuable visitors*
Interested to find out how we could help you? Drop in your email and number and we'll get right back!
Source- Fluidscapes
We are one of the best digital marketing companies in India that provides online reputation management services to all types of organizations. We assist businesses to stay on top of the game by leveraging the latest technologies and breakthroughs in marketing strategies and business processes. Want to grow your business, even more, get in touch with us and we'll tell you how.
---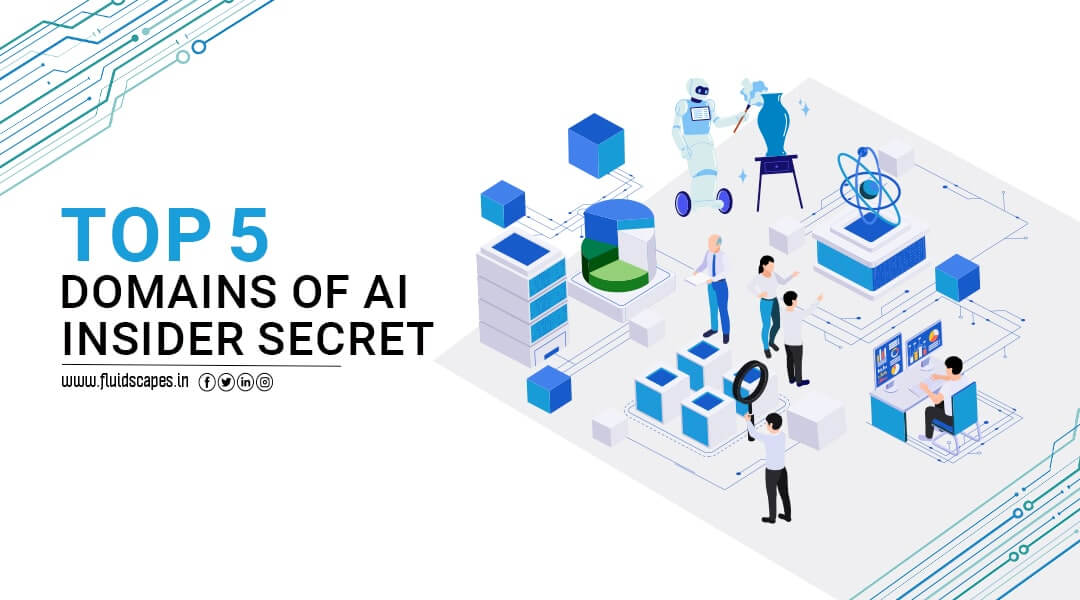 As AI continues to be among the most talked about subjects of modern times and …