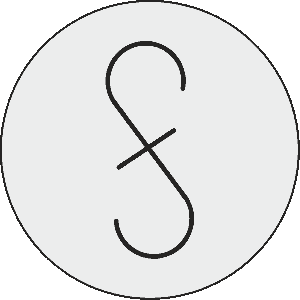 FSC Blog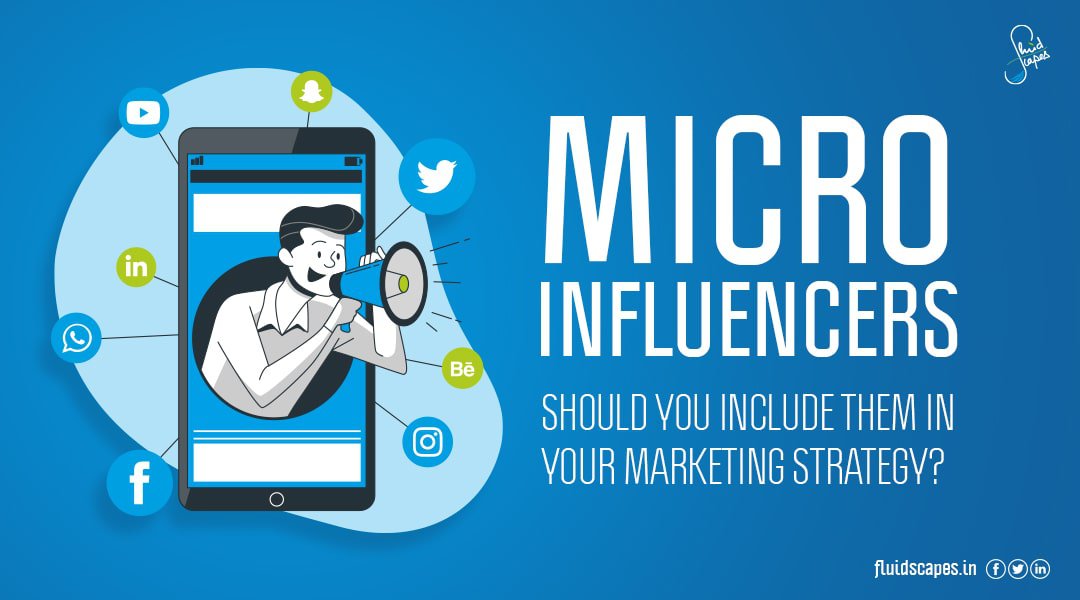 by fluidscapes
July 10th, 2021
10 MIN READ
Micro influencers – Should you include them in your marketing strategy?
The more digital marketing becomes popular, the more it is getting tougher to reach the potential customers. What explains this irony is the increasing number of choices before the consumers that bring down their loyalty to a brand.
This unique situation is presenting marketers both opportunities and threats, and driving them to adopt new methods to protect and expand their customer base.
Trust and loyalty make the foundation of brand building. Again, unless it's a brand, you can't expect loyalty or trust. Big companies resort to large-scale advertising for a solution to this catch-22 situation. But how can small companies cope with them with limited marketing budgets?
Digital marketing provides the solution, rendering the perfect level playing field for small businesses with its flurry of techniques and promoting entrepreneurship.
And, trust & loyalty continue, as ever, to be the well-defined goal of marketing, with huge amounts being spent every year through the traditional marketing processes just for that. But the problem is that trust & loyalty are very private feelings that can't be won over through spending only, you need stronger influence than that, like somebody's advice whom you adore and trust.
Social media influencers fit the bill to a big extent for this purpose at social media platforms and have been roped in by the marketers to start a new branch of marketing called influencer marketing.
There are four categories of social media influencers –
1. Mega
2. Macro
3. Micro
4. Nano.
The combined experience in influencer marketing reveals that micro-influencers are the most effective group that gives the highest ROI.
ORM, Virtual Financial Services, ATL/BTL Marketing, Project Management, Brand Management, SEO, Web & App Development and much more.
*Your details are safe with us. We do not share or spam our valuable visitors*
Interested to find out how we could help you? Drop in your email and number and we'll get right back!
Who are Micro-Influencers?
Micro-influencers are those individuals who have a follower count of 10,000 to 100,000 people. These people are well-known in their field and have exceptionally high levels of interaction with their audiences. The reason for their high engagement level is their relatively smaller follower base only. Because studies reveal that the fewer followers a person has, the stronger is their involvement.
Why micro-influencers are better equipped to help marketing?
Micro-influencers aren't your standard public personalities, specialists, or celebrities who have millions of followers. They specialize in a single vertical and exclusively share content related to that area. Because their audiences are hyper-engaged, partnering with a highly relevant micro-influencer can drastically increase reach and user engagement.
There lies the advantage of the micro-influencers – their high level of authority in a field and ability to provide quality guidance earn them high respect, trust, and loyalty from the followers. Their recommendations can break the wall of resistance that the advertisements cannot. This is where word-of-mouth marketing takes the center stage by these content creators.
Customers trust a micro-influencer 92 percent more than a standard ad or celebrity endorsement.
Over 82 percent of consumers are likely to purchase something recommended by a micro-influencer.
Better control over the followers – since the number of followers is moderate, it is easier for the influencers to monitor and engage fairly easily and promptly. In fact, nano influencers are granted sources for high engagement.
Easier to identify the right audience group – it is easier to scan the profiles and make a group of the right demographics, and then engage with them.
More creative content ideas – marketers can exchange their piece of content ideas with the influencers; Micro and nano influencers can be your partner in your marketing plan to meet the marketing goals.
Less costly – charges for the micro and nano influencers are comparatively on the lower side as compared to other marketing campaigns.
How to find micro-influencers?
Obviously, finding the right micro-influencers is not an easy task, and removes half of the headache of the marketers when they find them. Marketers hunt for relevant influencers where their target audience hangs out(online & offline).
Instagram:
If your target audience is on Instagram, one should start their search with relevant hashtags to find the highly engaging content creators.
YouTube:
When trying to find micro-influencers on YouTube, one can start their search with a search on YouTube. Go into the micro-influencers channel's about us page to find their email address there. There are few third party applications like FameBit, VidRocket, InfluiCity etc that can help you find micro-influencers on YouTube.
Facebook:
Finding Facebook micro-influencers is not that difficult. They can be easily found using the search functionality of Facebook, or by checking active members in the niche target Facebook groups. Implementing social listening tools also helps to narrow down the search for Facebook micro-influencers

Ascertain that a micro-influencer has a high level of engagement with their audience. Check analytics like comments, shares, likes, and queries, among others. It will have a significant impact on the success of your influencer campaign. Set a target engagement rate (10% is a decent starting point) and see if a micro-influencer can meet it.
Micro-influencer marketing platforms
With the burgeoning growth of micro-influencer marketing there has developed the need for platforms that can help the agencies or brands to manage working with the micro-influencers in a more informed manner.
Influencer Marketing Platforms are basically software solutions that consist of discovery tools, massive databases, and clever algorithms to assist the brands and agencies in their quest for the right micro-influencers in their product group.
Here are the top influencer marketing platforms in India.
1. Plixo
2. OPA
3. Influencer.in
4. PulpKey
5. Winkl
6. BrandMentions
7. Eleve Media
8. StarNgage
9. Qoruz
10. Blogmint
How is micro-influencer marketing doing in India?
India being the third largest social media market in the world is a hotbed of influencer marketing, quite expectedly, with an increasing number of micro-influencers promoting an increasing number of brands. Here are some brands in India that are working with micro-influencers:
Mamasearth
Vivo
OnePlus
Ustraa
GoPro India
And Coca Cola too!
Coca-Cola benefits from long-term influencer partnerships with micro-influencers like Miette Dierckx, who has over 35000 followers and is a travel and cuisine micro-influencer. For many years, she has been developing material for their heritage soda brand. She frequently posts images of herself holding a joint. Long-term influencer connections are an excellent approach to gradually increase reach, engagement, and positive review.
Micro-influencers on Instagram
Instagram with its outstanding visual effects, considered to be the biggest playground for the influencers. Here is some tips on how to work with micro-influencers on instagram –
1. Choose an Influencer
2. Establish A Relationship
3. Help Grow Their Following
4. Nurture a Long-Time Connection
Not all micro-influencers will be a good match for your brand. Even if you find the right influencers they may not be interested to work with you. So keep doing research on instagram to find the good influencers.
Wrap up
micro-influencer marketing works best for products like clothing, food, drinks, and the like. Working with lesser-known influencers is a smart, low-cost, and low-risk approach to test your brand and product in front of a limited and targeted audience. You can rapidly determine whether this is a scalable strategy for you by experimenting with a few different influencers who fit your brand
Source- Fluidscapes
We are one of the best digital marketing companies in India that provides online reputation management services to all types of organizations. We assist businesses to stay on top of the game by leveraging the latest technologies and breakthroughs in marketing strategies and business processes. Want to grow your business, even more, get in touch with us and we'll tell you how.
---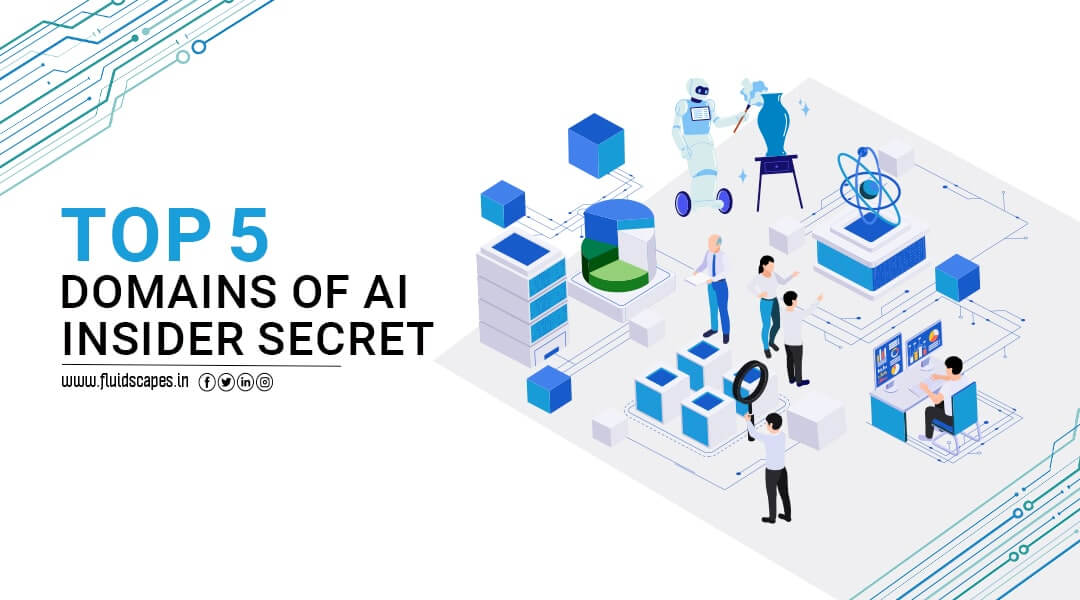 As AI continues to be among the most talked about subjects of modern times and …