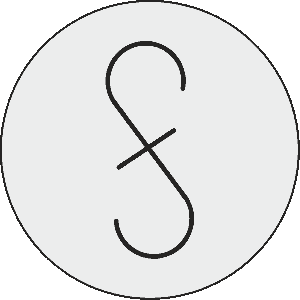 FSC Blog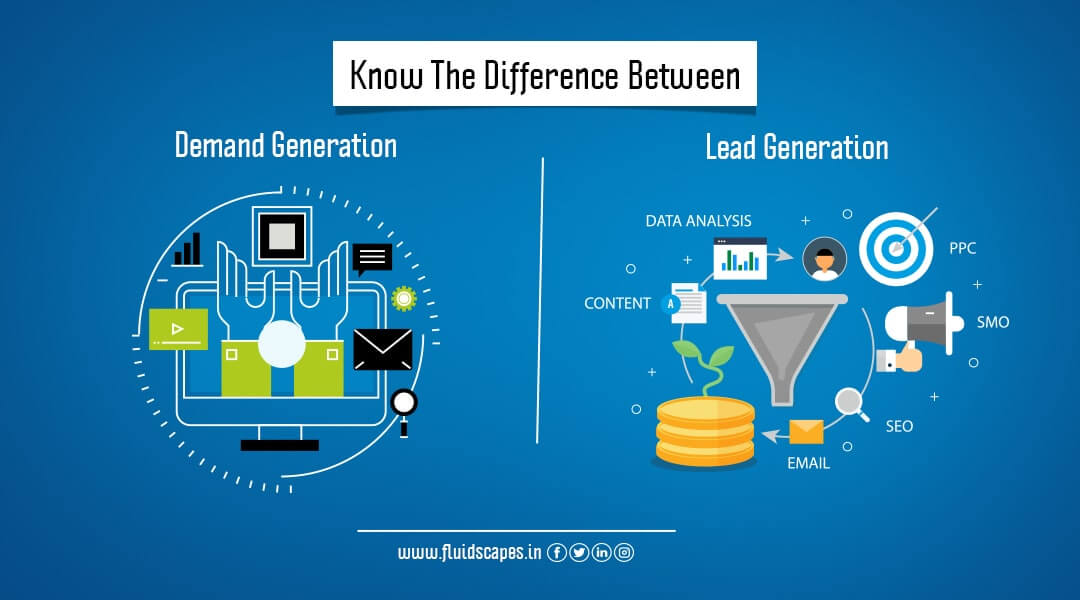 by fluidscapes
March 31st, 2023
9 MIN READ
Know the Difference between Demand Generation vs Lead Generation
Demand generation and lead generation are two distinct yet connected goals of marketing, but they are often mentioned interchangeably. In this blog, we will look at demand generation vs. lead generation to understand the purposes and techniques involved in each, in the context of digital marketing.
One of the biggest benefits of digital technology is that it acts as a gateway to using the Internet for a superior buyer's journey. People can search, verify, and buy anything from the virtual marketplace through e-commerce and social commerce. This has changed the focus of marketing from outbound to inbound because people are more comfortable with choosing the right product and approaching businesses any time they want. Demand generation and lead generation strategies form the foundation of inward sales.
What is demand generation?
Demand generation is how you get people in a new market to recognize your brand, the value of your products, and the benefits of your offers. Building trust, educating audiences, and increasing brand awareness are all components of the demand generation process.
There are many demand-generation activities applied in digital marketing to assist the sales and marketing teams to generate demand for a product or service at each stage of the buyer's journey. Successful demand-generation strategies require your sales and marketing departments to be on the same page and working together. Every tactic you employ will work toward a specific end goal.
What is lead generation?
The lead generation process is all about persuading an audience to learn more about your business offerings. The aim is, of course, to convert them into customers after convincing them that what you offer will meet their needs.
ORM, Virtual Financial Services, ATL/BTL Marketing, Project Management, Brand Management, SEO, Web & App Development and much more.
*Your details are safe with us. We do not share or spam our valuable visitors*
Interested to find out how we could help you? Drop in your email and number and we'll get right back!
Demand Generation vs. Lead Generation.
Demand generation assists you in attracting your target audience, while lead generation assists you in converting qualified audience members into customers.
While you may wonder which strategy is best for assisting you in meeting your business objectives, neither can be used exclusively. Demand generation is directly related to lead generation because you don't receive qualified leads and convert them into customers unless you generate the urge in them to buy your product. Given below are some of the key differences between the two.
Key differences between demand generation and lead generation
Demand generation mainly aims at growth, while lead generation aims at conversion. If you imagine a marketing funnel, demand generation is a top-of-the-funnel activity, whereas lead generation is a bottom-of-the-funnel activity.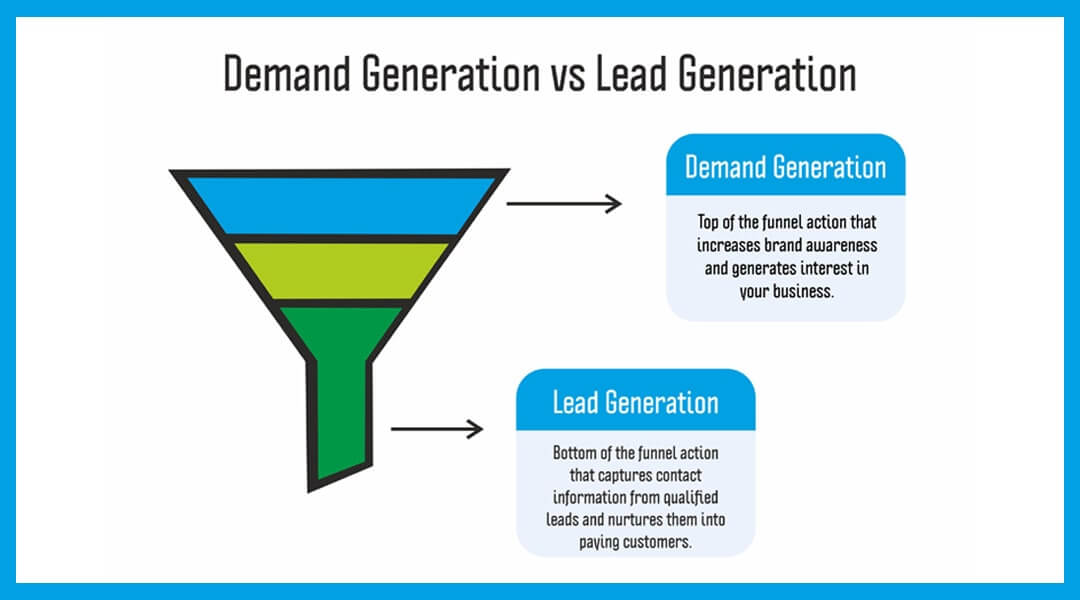 Demand generation is used to raise awareness about your product and company and grab people's interest in what you have to offer, while lead generation is used to nurture those audiences and convert them into customers.
However, demand generation has a direct impact on lead generation and aids your efforts. If you've exercised demand generation successfully, you know that most of the leads you will receive have good potential to be converted.
How demand generation helps lead generation.
Demand generation strategies primarily involve content marketing. With your content, you attract leads, educate them and inform them that you are dealing with the product/service that they require. These leads may visit your website, learn about you and then leave.
When they conduct another search and find another article from your company, they realise that you are an authority in that field and you've assisted them with their needs. You should include CTA on your blogs where visitors can enter their information, including email addresses.
Once you obtain their email address, your lead generation process starts. This involves nurturing the case using email, in which you will share content with them that will persuade them to purchase your product or service.
Some B2B demand generation strategies include:
#1. Creating authority for content marketing –
In the age of the Internet, most Searches and information sharing are taking place on the Internet. Posting quality Content, such as blogs, videos, white papers, case studies, etc. can help in gaining recognition and authority.
#2. Searching for target customers –
Creating buyers' persona and the use of buyers' intent data are some of the proven methods of identifying target customers.
#3. Using content syndication –
Content syndication involves promoting your content to your ideal customers. Content syndication activities include:
Reaching out to decision-makers in a targeted manner
Using paid ads to promote relevant content
Increasing reach by leveraging distribution platforms.
#4. Try a highly targeted ad campaign –
Paid ads with keywords improve the probability of more leads than organic search results. LinkedIn and Google are the primary platforms for achieving the best results in the B2B space. LinkedIn allows you to fine-tune your target audience, including firmographic criteria. This targeting data is equivalent to demographic data for organizations.
#5. Utilize account-based marketing strategies –
Account-Based Marketing (ABM) is essential for B2B companies seeking to increase demand. A good ABM strategy begins with compiling a list of qualified target accounts. Selling to the accounts you target will be simple if they are a good fit for your product/service.
#6. Use demand generation tools –
Nurturing leads in the sales funnel is extremely important, but when the volume of leads increases, using software for nurturing may prove to be wise to prevent a lack of timely attention to some qualified leads. This will free up more time for your sales team to focus on closing.
How to create a lead generation campaign
The two common lead generation campaign tactics include:
Using CTAs with lead generation forms to collect audience contact information and send additional emails,
By promoting gated offers with lead capture forms on social media,
Furthermore, you may use sales intelligence software, which will enable you to collect contact information from prospects who have searched for content related to your product online. When you use this type of software, you know your leads are qualified because they have expressed an interest in learning more about what your business has to offer.
ORM, Virtual Financial Services, ATL/BTL Marketing, Project Management, Brand Management, SEO, Web & App Development and much more.
*Your details are safe with us. We do not share or spam our valuable visitors*
Interested to find out how we could help you? Drop in your email and number and we'll get right back!
Source- Fluidscapes
We are one of the best digital marketing companies in India that provides online reputation management services to all types of organizations. We assist businesses to stay on top of the game by leveraging the latest technologies and breakthroughs in marketing strategies and business processes. Want to grow your business, even more, get in touch with us and we'll tell you how.
---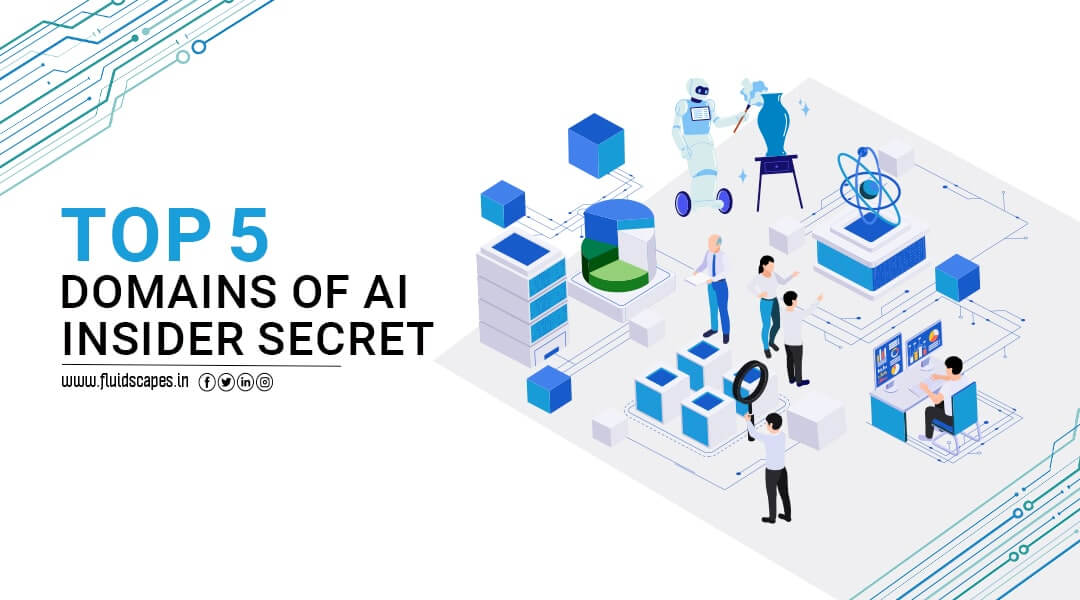 As AI continues to be among the most talked about subjects of modern times and …