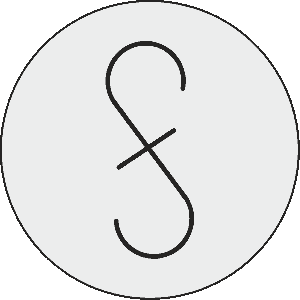 FSC Blog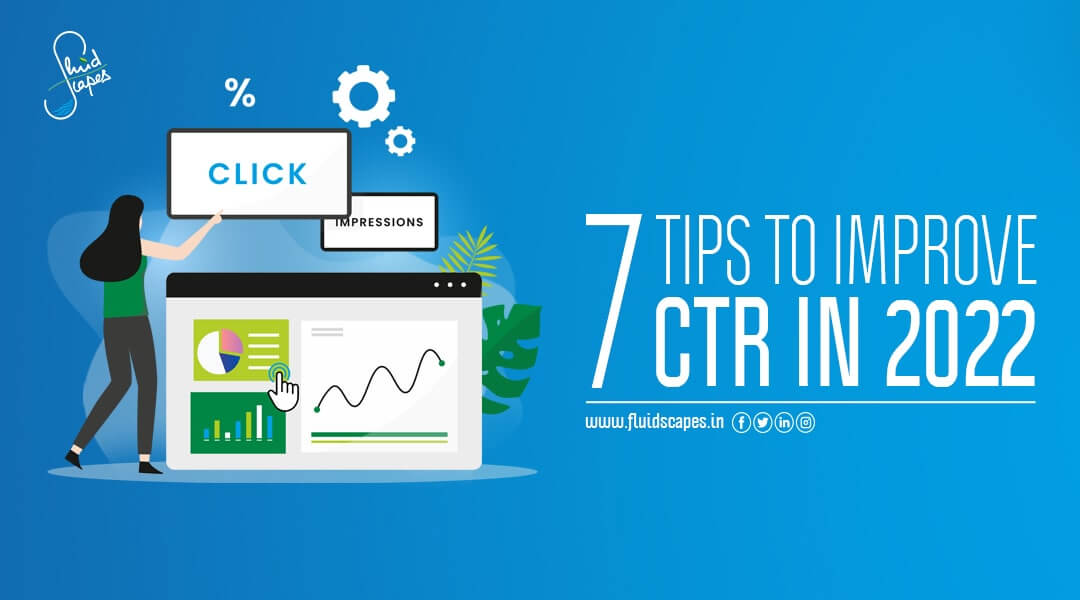 by fluidscapes
May 27th, 2022
9 MIN READ
7 Tips to improve CTR in 2022
Introduction:
The primary goal of any website is to rank at the top of the search engine, which can be done by implementing a few changes in the SEO strategies and writing services. The effectiveness and success of such efforts made to rank the website on top can be measured by the organic Click-Through Rate (CTR) or simply organic CTR. This blog explains our readers' questions like What is CTR? Why is it important? How to improve click-through rate and tips to improve click-through rate.
What is the click-through rate (CTR)?
A click-through rate or CTR is a mark used to measure the efficacy of marketing campaigns. It's the ratio of individuals who click on the website link or ad when they see them. When the clicks are more on Google ads, it confirms that the ad is relevant and seems interesting to the targeted audience. The formula or method of how do you calculate CTR is CTR = (click-throughs/total no. of impressions) x 100.

ORM, Virtual Financial Services, ATL/BTL Marketing, Project Management, Brand Management, SEO, Web & App Development and much more.
*Your details are safe with us. We do not share or spam our valuable visitors*
Interested to find out how we could help you? Drop in your email and number and we'll get right back!
Why CTR is important?
To put it in simple words, the CTR is an indicative signal of the success of one's marketing campaigns or strategies. By calculating how many individuals have ended up clicking on the ad or link after glimpsing it. It demonstrates the strength or weakness and quality of your ad copy or website link, imagery, positioning, and keywords. Improving CTR is one of the quickest ways to improve conversions and eventually generate more sales or visitors to the website. To calculate whether one is doing a good job at paid tracking and display advertising, with SEO or keywords, or with your email marketing campaigns, one should try and compare the CTR to your industry averages.
What is a good CTR?
Now that we know why CTR is important, we should now check what is a good click-through rate or what is the best CTR?. There are a few case studies on what is an average CTR to help marketers resolve "What is a good CTR?". However, if one asks what a successful or a good CTR is, no one will probably ever get a clear, factual answer. And as there is no exact number to decide and share what a good CTR is, 2% is average for an entire account across all verticals which was found in a few case studies. This indicates some campaigns inside the market could be performing more profitably and some could be performing worse which is a case of alarming for marketers. Anything higher than 2% is above average suggests a few studies by marketers.
Tips to improve CTR in 2022:
We all have read about what is a good CTR and why it is important, but how can we resolve to get a better CTR for one's website? To know read the tips mentioned below:
#1 Look For Long-Tail Keywords: Long-tail keywords are helpful to make nearly any SEO strategy successful. By adding more additional long-tail keywords to your web content, one can easily increase the chances of ranking your website.
#2 Compose Impactful Meta Descriptions: A meta description can construct or damage a link to be clicked. Meta Description explains what a link is all about and what to anticipate when clicking on it and to know what site it is redirecting us to. Writing clear, creative, concise, meaningful, and impactful meta descriptions can increase the CTR for a webpage and boost traffic. One needs to be as creative and clear as possible to describe what the page is all about within the set limit in a meta description.
#3 Optimizing the headline and copy: Using one or more focused keywords in the headline and copy can make a big impact on the rate of CTR. The use of more keywords and probably the most important keyword can appeal to the audience's emotions and needs and solve a problem for them along with improving your website's CTR.
#4 Including CTAs in copy or ads: Writing a direct and effective call to action in the copy or Google ads is a good option for more footfall on the web page. The CTA should be inviting and appealing to the audience to click on the link or ads.
#5 Use of relevant hashtags: Hashtags work across numerous and considerable social platforms, like Facebook, Twitter, Instagram, and LinkedIn. Getting some research done and adding trending, widespread or popular hashtags in your industry, and using these relevant hashtags that relate to the rest of your copy to increase the chances of being seen by your target audience is another important tip not to miss and improve your CTR.
#6 Use of descriptive URLs: Descriptive URLs are one of the CTR boosters. The URL of your webpage is an excellent possibility to use long-tail keywords. It is one of the first features that a person witnesses while glancing at an online search result. While writing a blog post or publishing web pages, it is very necessary to categorize the content correctly. This allows a site for more keyword placement and also boosts and increases search engine visibility.
#7 Use relevant images: Utilizing visuals is one of the great ways to increase CTR. Relying on the marketing channel, different types of images or pictures may perform better than others. One could always try different ways to get better and optimize their business according to their need and recognition.
Conclusion: CTR is just part of a puzzle. You could have the greatest CTR in the world and get absolutely no sales. This just offers some insight into how to attract more clicks. Online marketing strategists or experts can help you apply this information and create campaigns that generate an amazing return. Interested in what strategists and experts could potentially offer? Let FSC help you make 10x your traffic, leads, and sales through the power of masterful SEO!
ORM, Virtual Financial Services, ATL/BTL Marketing, Project Management, Brand Management, SEO, Web & App Development and much more.
*Your details are safe with us. We do not share or spam our valuable visitors*
Interested to find out how we could help you? Drop in your email and number and we'll get right back!
Source- Fluidscapes
We are one of the best digital marketing companies in India that provides online reputation management services to all types of organizations. We assist businesses to stay on top of the game by leveraging the latest technologies and breakthroughs in marketing strategies and business processes. Want to grow your business, even more, get in touch with us and we'll tell you how.
---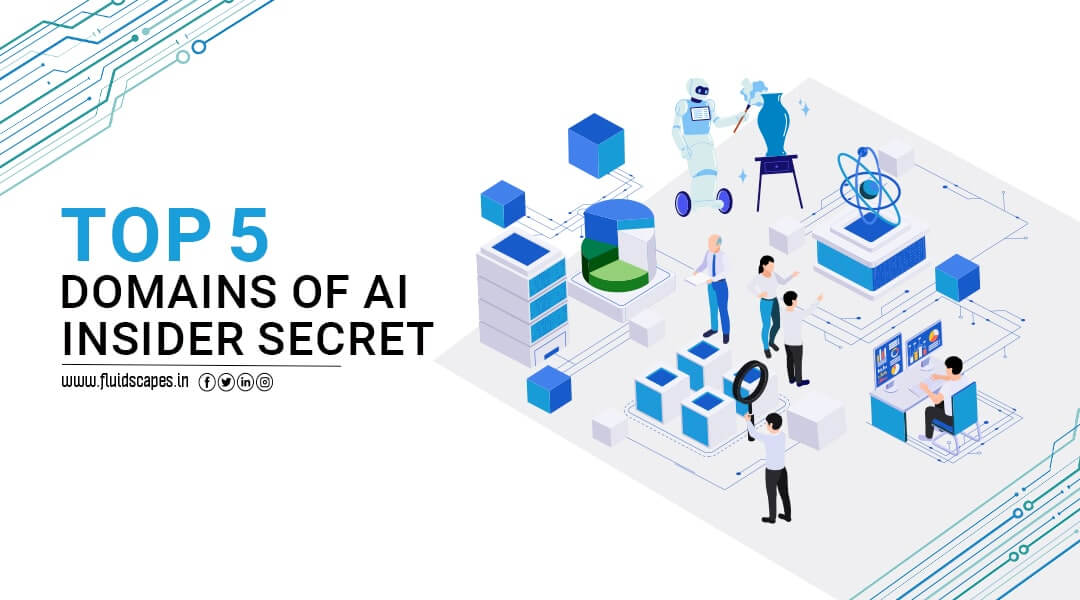 As AI continues to be among the most talked about subjects of modern times and …