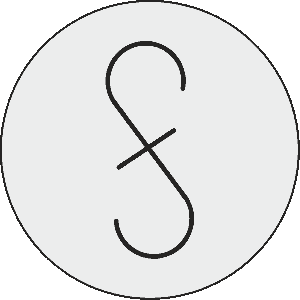 FSC Blog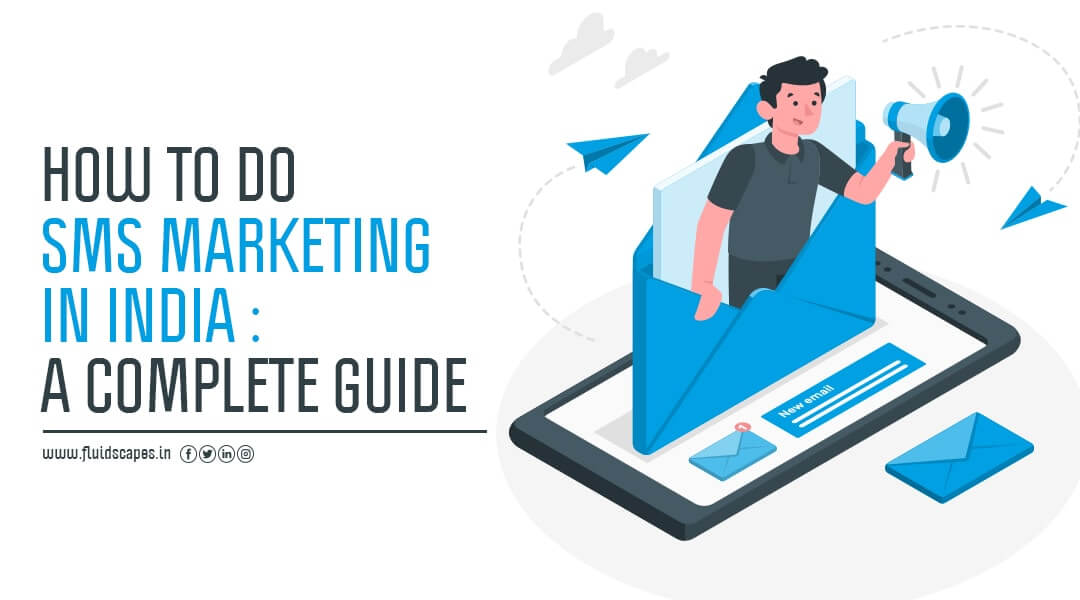 by fluidscapes
April 14th, 2023
12 MIN READ
How To Do SMS Marketing in India : A Complete Guide
Despite the numerous types of digital advertising dishing out numerous options to marketers, SMS, or simply texting, continues to feature in marketing strategies as a cheap but effective method for connecting customers. You can use it for both mass messaging and individual messaging. Read on to learn about how to do SMS marketing in India.
What exactly is SMS marketing?
SMS marketing is the use of text messages to send promotional campaigns or transactional messages for marketing purposes (SMS). These messages are primarily intended to communicate time-sensitive offers, updates, and alerts to individuals who have agreed to receive text messages from your company.
Below are some common examples of SMS applications:
Promotional offers and deals
Confirming shipping of ordered item with delivery date
Confirming payment transactions
Follow up for customer support
Scheduling and reminding appointment
Internal alerts
ORM, Virtual Financial Services, ATL/BTL Marketing, Project Management, Brand Management, SEO, Web & App Development and much more.
*Your details are safe with us. We do not share or spam our valuable visitors*
Interested to find out how we could help you? Drop in your email and number and we'll get right back!
What are the two types of SMS used in SMS marketing?
Businesses typically send two types of SMS messages:
Transactional SMS –
Businesses use transactional SMS to communicate critical messages like order/booking confirmation, order status/update, delivery-related information, etc.
Promotional SMS –
Promotional SMS messages are used for marketing and advertising, such as to alert customers to a limited-time offer or a special dish on the menu.
What makes SMS marketing so effective?
The mobile has evolved into a powerful business tool. With a massive number of mobile users, India is outpacing the rest of the world in mobile marketing. SMS marketing, also known as text marketing, is a type of mobile marketing that is popular among marketers due to its high reach, high open rates, and low cost.
What are some reasons for the popularity of SMS marketing?
Very high mobile user base
SMS messages are generally opened and read.
SMS can be received on any mobile device (smartphone or non-smartphone).
When a mobile service pack is purchased, SMS service is included by default. There is no need to download any apps.
What are the underlying benefits of using SMS marketing?
High levels of customer engagement
Significant brand exposure
Enhanced customer feedback
Increased online feedback
Campaign monitoring is simple.
How do you make your SMS marketing successful?
SMS marketing is most effective when combined with voice, email, Facebook Messenger, and other channels, as no single method is a panacea. SMS is one of the most dependable ways to reach out to your customers. If you are new to digital marketing and wonder how to do SMS marketing in India, here are the industry best practices to improve the effectiveness of your SMS marketing:
Utilize permission-based marketing at all times.
Only those who have given their consent should receive texts from you. This is known as permission-based marketing, which is essential for the accomplishment of your text marketing campaigns.
Permission-based marketing helps you to maintain digital etiquette. This prevents you from breaking local regulations and CTIA recommendations that safeguard consumers from unwanted solicitation. You can ask your customers to complete an online form, participate in a contest, or text a specific keyword to a mobile number or shortcode in order to opt-in to receive text messages with exclusive discounts, new product updates, or other important information.
Understand your clients
To target the right audiences, consider demographics and purchase history based on location. Do not send a twenty-year-old an anti-wrinkle cream coupon if you are a cosmetics company.
Track the effectiveness of your messaging by using a CRM (Customer Relationship Management) tool to help you send the right message to the right recipient.
Create customer segments for more targeted marketing. For general sales and promotions from which everyone will profit, they send out mass mailings.
Consider using a shortcode to establish your brand
Using a shortcode will be your best choice if you require mass SMSing for your product and will give you these two significant advantages:
High throughput – At any given time, you can send 100 SMS texts per second.
Brand recognition – By looking at the shortcode, recipients will be able to picture your brand.
However, you can use a short code with a keyword to enable customers to opt-in to text messaging, in which customers will type a given keyword in response to a shortcode message to select, vote, or confirm something. Typically, shortcodes are meant for one-way communication to send messages like promotional, notification, order confirmation, etc.
Be succinct and clear with your message.
Get to the point quickly. Avoid using abstractions, all-caps, emojis, and write in plain English.
You have only 160 characters to express yourself. Try to finish it faster if you can. Make sure the message is expressed clearly and succinctly in plain English. Avoid using all-caps and emojis, and abstract language.
Additionally, open-ended messages must be avoided at all costs. An example of an open-ended communication is a message that welcomes customers to a sale but does not state when the sale will end. Whether the arrangement is for a day or a month is unclear to the client. If you give customers a deadline for a sale or an expiration date for a coupon, they are more likely to take action.
Timing of messaging is crucial.
Text messages are intended to elicit an immediate response. Customers' reactions to SMS-promoted sales, promotions, and events are influenced by impulsive decisions. If you have a store opening event on Friday night, let people know on Friday afternoon. Send a supper promotion at the end of the day rather than in the morning if your restaurant offers one.
You could step on thin ice if you send out messages too early in the morning or too late at night. Acceptable hours are between 8 a.m. and 9 p.m.
Take SMS timing to the next level by figuring out the best time to text a particular person based on how they have responded to your texts in the past. By customizing your marketing, this ultra-targeting goes beyond geography and demographics to produce the best results.
Offer opt-in for every channel
If you give customers the option to opt-in at every point of contact, your SMS marketing campaign will be very successful. To increase your response rate, heed these recommendations.
Follow these recommendations for an increased response rate:
Social Media: Add an opt-in button to your Facebook page to allow clients to sign up for your SMS campaign.
Website: Make sure that SMS opt-in is prominently displayed on your website. Newsletter: Make the option to sign up for SMS visible in your newsletter. Point-of-sale: Make sure that staff are asking clients if they would like to receive SMS.
Evaluate the effectiveness of your campaign.
Intelligent marketers always consider return on investment when evaluating their effectiveness. As long as you select the appropriate SMS solution, text marketing offers a direct, measurable, and trackable marketing channel.
You can adjust your SMS campaigns and optimize your marketing messaging across all platforms by quickly determining which messages and promotions are successful and which are not. The best part is that you can record leads as well as any text-based responses and inquiries for follow-up sales.
What sectors typically employ SMS marketing, and how?
The following are some sectors where SMS marketing works very well:
Healthcare
Tourism and travel
Financial and banking
Retail purchasing
Restaurant and catering in real estate
SMS marketing excels in these sectors due to its immediate nature. However, other sectors have also begun utilizing SMS marketing to reach millions of people and build brand recognition.
SMS marketing is just ideal for both mass and individual messaging. It has a high open rate and comes at a cheap cost. If you have just launched your startup or want to improve the customer service of your small business, it'll be worth taking a look at how to do SMS marketing in India and rein in your marketing spend.
ORM, Virtual Financial Services, ATL/BTL Marketing, Project Management, Brand Management, SEO, Web & App Development and much more.
*Your details are safe with us. We do not share or spam our valuable visitors*
Interested to find out how we could help you? Drop in your email and number and we'll get right back!
Source- Fluidscapes
We are one of the best digital marketing companies in India that provides online reputation management services to all types of organizations. We assist businesses to stay on top of the game by leveraging the latest technologies and breakthroughs in marketing strategies and business processes. Want to grow your business, even more, get in touch with us and we'll tell you how.
---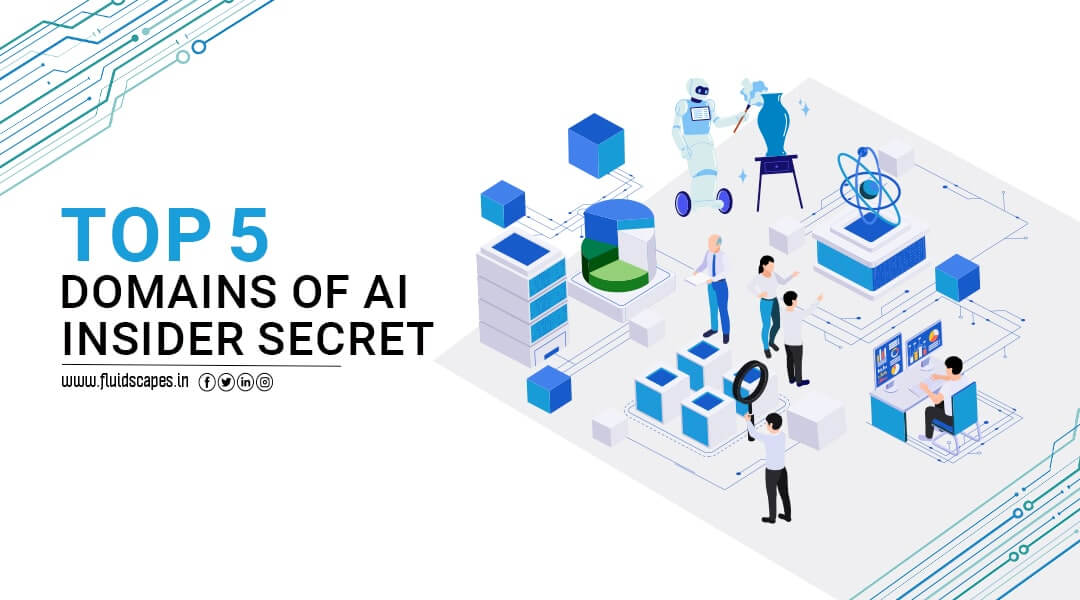 As AI continues to be among the most talked about subjects of modern times and …