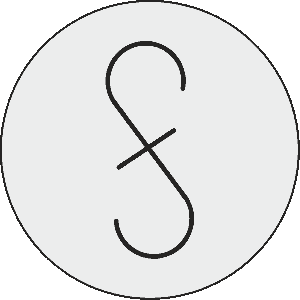 FSC Blog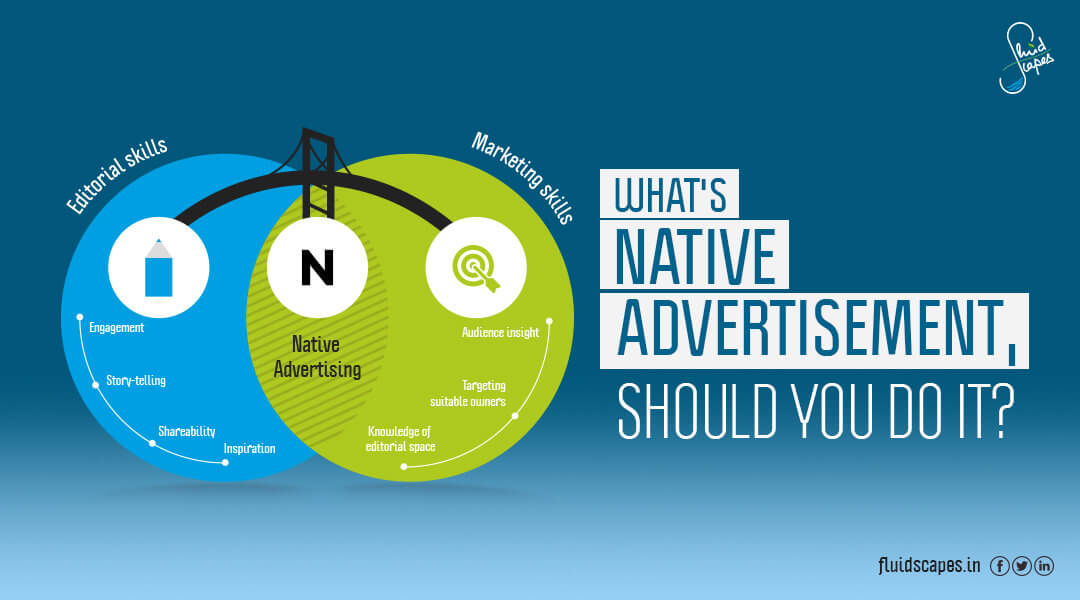 by fluidscapes
June 26th, 2021
9 MIN READ
What's native advertisement, should you do it?
With each passing day as digital marketing is expanding its boundary, it is becoming more and more competitive too. The unlimited wide range of Internet users presenting unlimited scopes for business growth alright, but it's a test of business model, strategy, and techniques.
Techniques are many, coming up one after another to provide new directions to digital marketing whenever it faces a new problem. The latest digital marketing technique that is creating a big buzz with its high efficacy rate is Native Advertising campaigns. Getting curious? Let's dig into it.
What is Native Advertising?
There was (and still is) an old method of advertising, mainly used in the print media, called "sponsored articles," which has been reinvented as "native advertising" for digital media. What was earlier used to be in the text-only mode now has a multi-dimensional form including text, image, infographics, and video.
The best point about native advertising that makes it stand out is its non-intrusive nature. Native ads don't really look like ads but part of the mother content. They are so well aligned with the style, tone, and type of natural content of the platform on which they get published that viewers can hardly differentiate between the two.
And, that is the secret behind calling them native ads – they imbibe the native or original editorial content to meet their marketing goals.
Why use Native Advertising?
The main reason why people avoid or block traditional display ads is that they cause disruptions. Therefore, native content ads are a better approach to reach your target demographic because they blend seamlessly into the content and don't cause distraction of mind to the users when they are viewing the main content; and data shows that it works.
Native ads are more engaging and trustworthy, according to the newest native advertising statistics. They also produce more clicks and conversions than other types of advertising. Native display advertisements have an 8.8 times greater click-through rate (CTR) than ordinary display ads.
Statistics reveal that Native ads are not perceived as advertising by 77% of users. As a result, native ads receive 53 percent more views than standard ads and have a 40-fold higher click-through rate than traditional display ads.
Some people criticise native advertisements that they "look" like regular content and dupe people to believe they're "genuine." That simply isn't the case – people click on them because they like the creative design of native ads.
ORM, Virtual Financial Services, ATL/BTL Marketing, Project Management, Brand Management, SEO, Web & App Development and much more.
*Your details are safe with us. We do not share or spam our valuable visitors*
Interested to find out how we could help you? Drop in your email and number and we'll get right back!
Native Ad examples
Why have native ads gained such a scale of popularity? You can find out yourself by looking at the below examples – they never push a product or a brand, rather they create a story around concerns, worries, or other emotions that indirectly suggest using that product or brand for a solution.
1.The Onion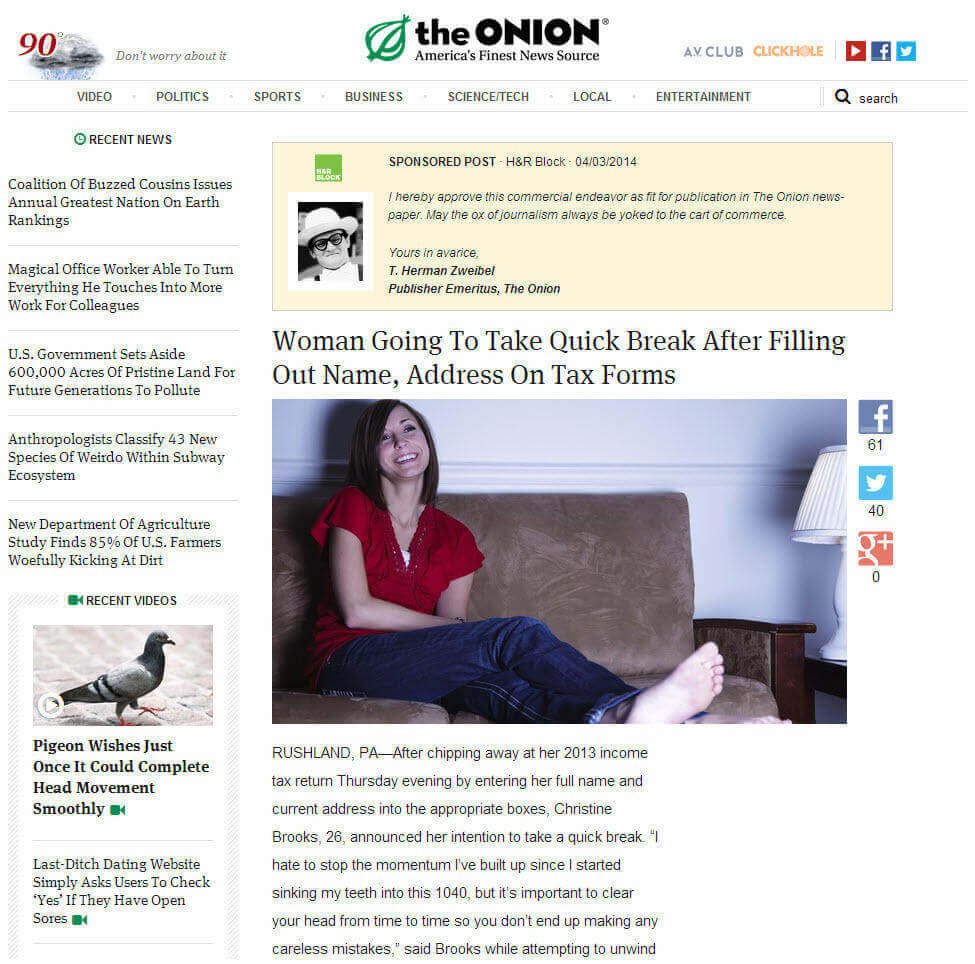 The Onion created this ad for its client H.R. Block, which is a tax consultant. The name of H.R.Block is only seen as the owner of this sponsored post and nowhere else on the ad. But the ad emphasizes the generally dull, dry topic of tax formalities in a pleasant, approachable, and extremely amusing manner, establishing a good reason to approach an expert for the job.
2.Colored Corn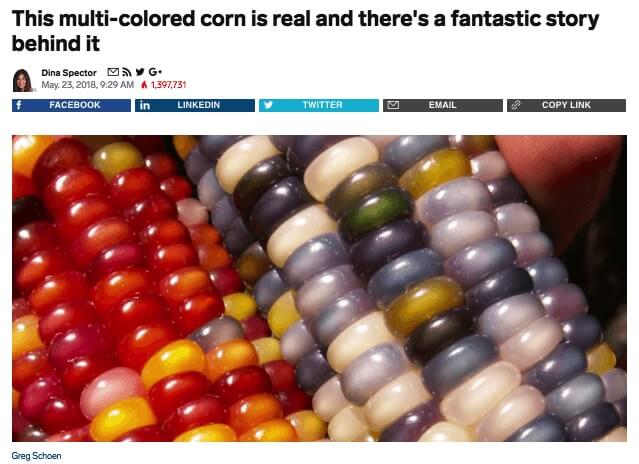 Creating a tale is one of the most effective native strategies. And if the storey is visually appealing and vibrant, that's even better. Take, for example, this piece of native content that was pushed on Business Insider.
The example above has the appearance and feel of a standard Business Insider storey. Glass Gem Maize, a multi-colored corn variety, is the subject of the storey. It's the storey of one man's hunt for his Native American ancestors, which led to the development of colourful corn. The storey of the rainbow corn is presented in spectacular, bold, eye-catching pictures, in typical Business Insider style.
3.Ikea puzzle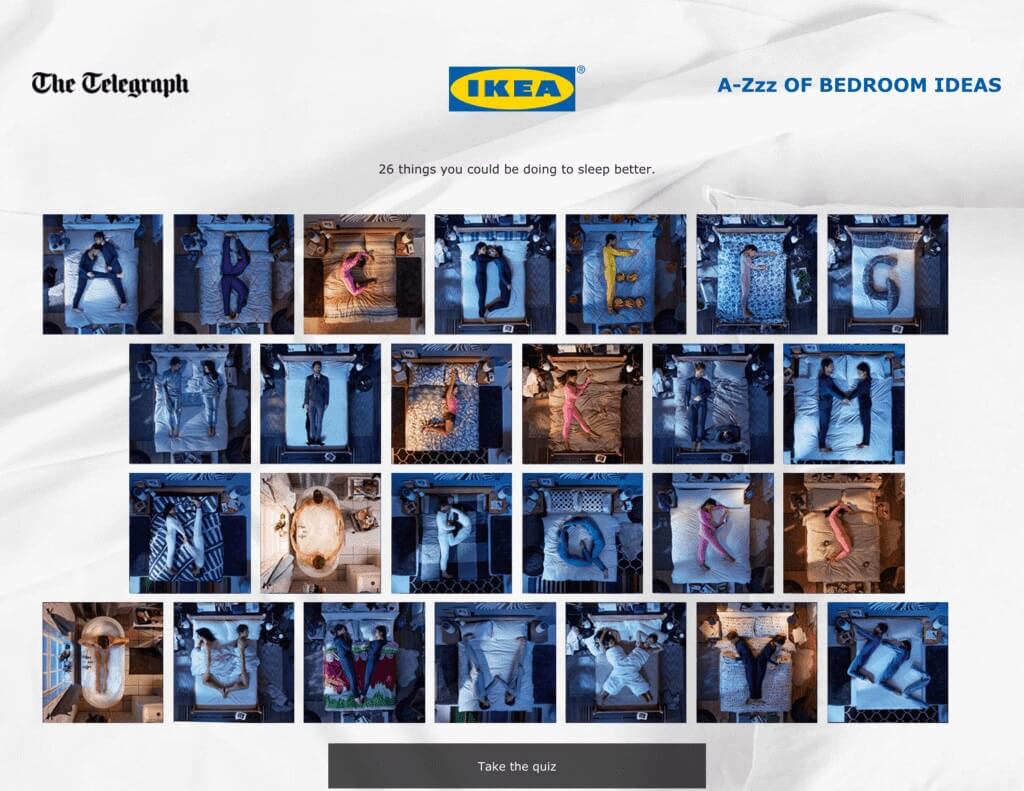 Amusing Ikea A-Z puzzle designed to advise on how to have a good night's sleep. This campaign, published on The Telegraph, avoids persuading readers like other native advertising, to buy a specific product in favour of using the company's knowledge and skills to assist people with daily difficulties such as life, business, sleep (as mentioned above), or other aspects of life.[p>
Many of the native ads we see online these days are quite fantastic. Some are visually appealing, while others are unique, and yet others provide ideas for new methods to promote engaging content and acquire mindshare.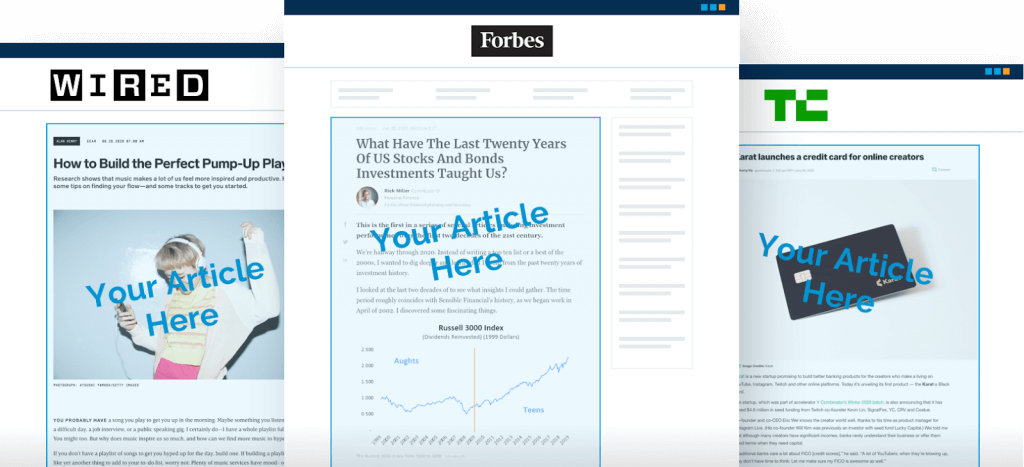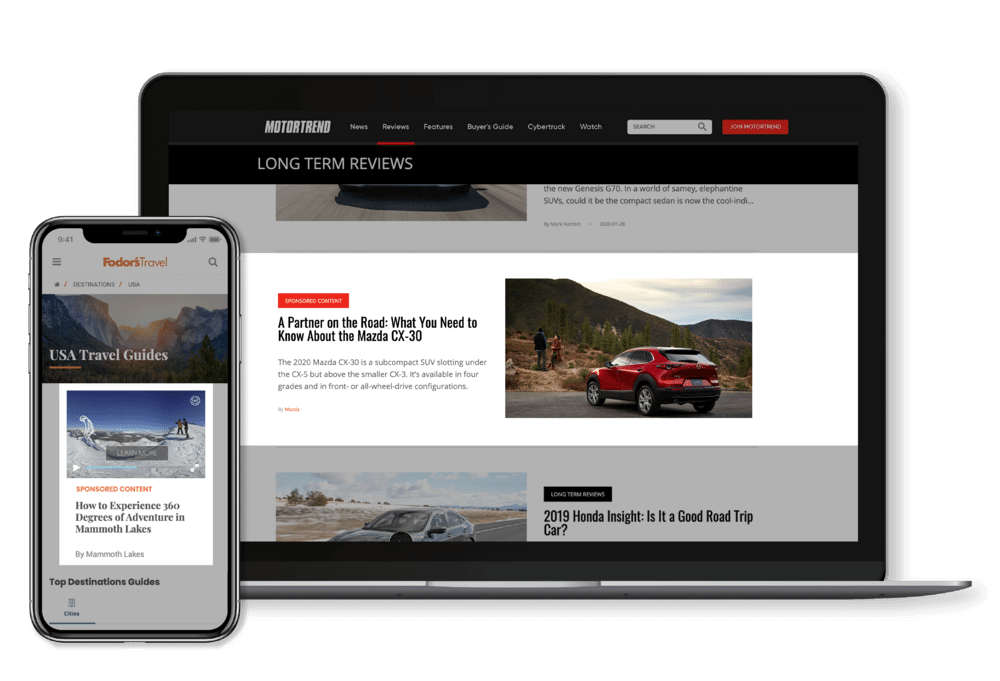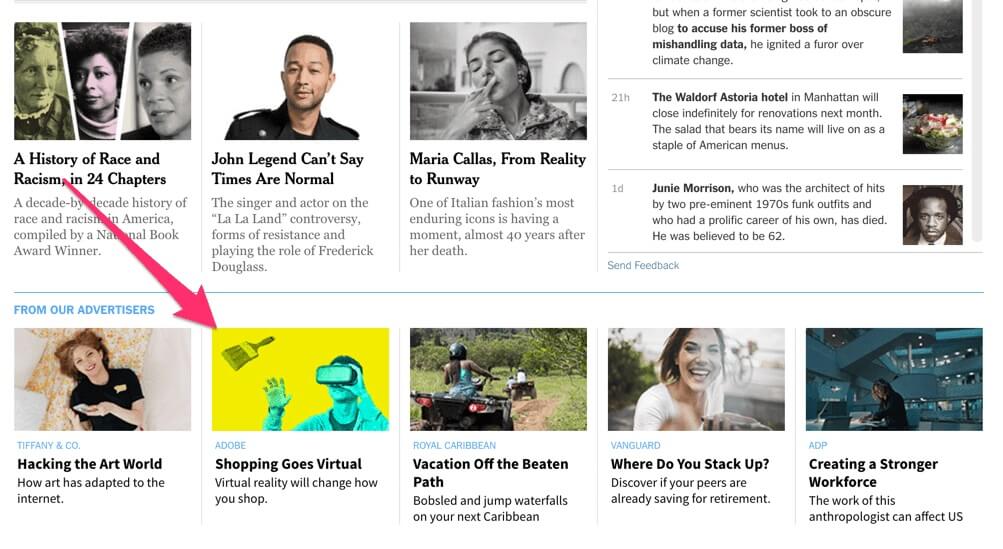 Native advertising platforms
Native advertising platforms are used by the advertisers to produce ads that blend in with the original content on a website. In the main news stream of social media platforms, for example, you will find ads that look very similar to organic posts.
Below are some of the leading native ad platforms you may use to reach your audience:
Facebook Audience Network
Dable
Google AdSense
Verizon Media Native (formerly Gemini by Yahoo)
ReklamStore
AdPushup
Nativo
NativeAds
MGID
Outbrain
Taboola
All native advertising platforms have one thing in common: they're a useful tool for marketers looking to boost lead generation, conversions, and sales, as well as publishers looking to monetise their sites and improve user experience.
Native advertisements platforms are meant to offer your content more exposure than it would get on your own channels. This is accomplished in two ways:
1. Placing your content on respectable and reliable information sites that have a high chance of attracting a larger audience. Because the material is designed to give insights and viewpoints rather than promotional and sales pitch, audience members are more likely to form favourable impressions of your company.
2. The implied endorsement from those publishing sites aids your content in overcoming "banner blindness," which is becoming more common in digital advertising.
Hopefully, this article has answered some of your questions concerning native advertising. If you choose this method for your own campaigns, it's best to consult a competent digital marketing agency.
Source- Fluidscapes
We are one of the best digital marketing companies in India that provides online reputation management services to all types of organizations. We assist businesses to stay on top of the game by leveraging the latest technologies and breakthroughs in marketing strategies and business processes. Want to grow your business, even more, get in touch with us and we'll tell you how.
---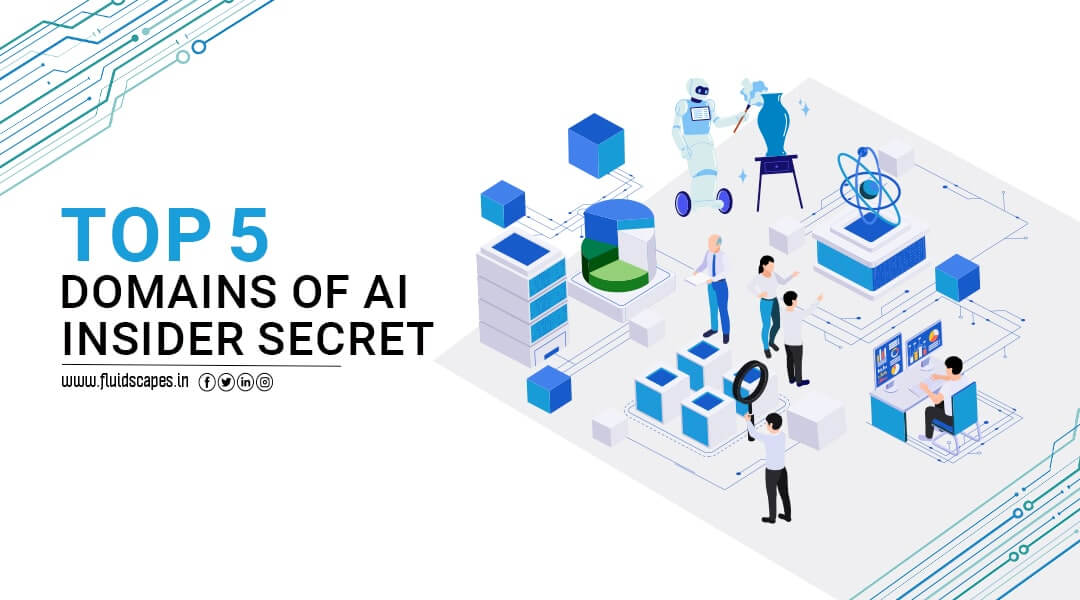 As AI continues to be among the most talked about subjects of modern times and …