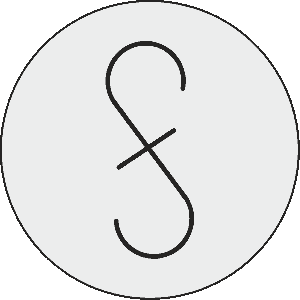 FSC Blog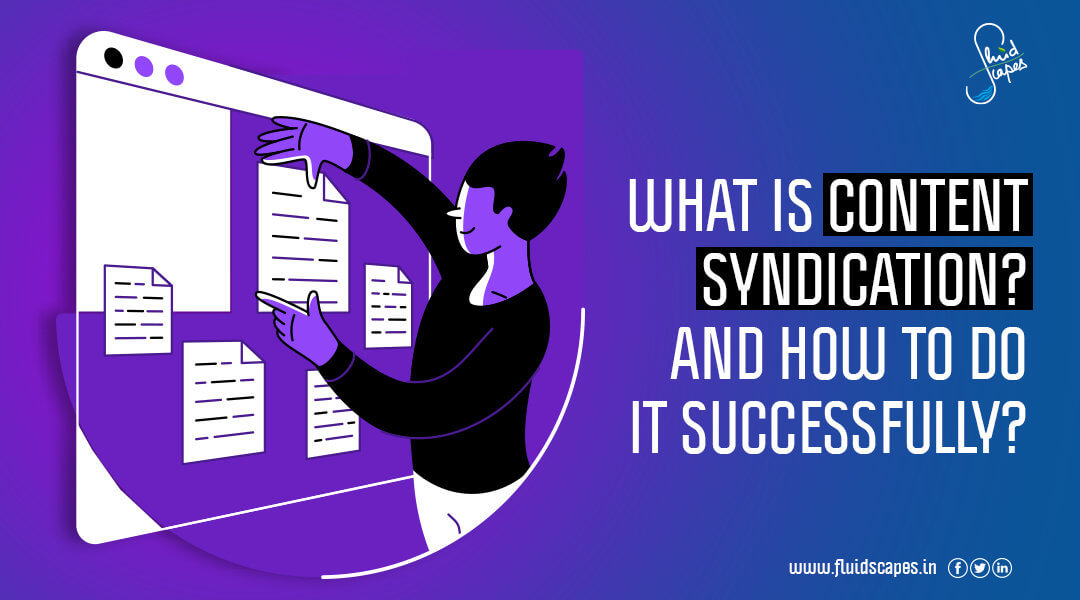 by fluidscapes
April 30th, 2021
8 MIN READ
What is content syndication? and how to do it successfully?
Marketing always looks out for new ways to get around a problem. In digital marketing, while it's an advantage to have a sizable online crowd round the clock, it's a big challenge to identify and connect with the right audience which will benefit.
We know that content marketing is a proven method in digital marketing to generate organic traffic to your website but its efficacy largely depends on where you have put your original piece of content. In other words, it's not enough to have good quality relevant content, you have to place it in a good platform for a high visibility target audience.
From that perspective, the Content Syndication campaign stands out to be an effective method to find the right category of audience. Content Syndication is not a new concept, it has a cousin in the print media called Print Syndication partners to distribute news articles, columns, political cartoons, comic strips, and other features created by freelancers to newspapers, magazines, and websites with the necessary rights for republishing different types of content.
Similarly, Content Syndication evolved from the time it was first introduced in digital media, and deals in a variety of content formats today. In addition to blogs and articles, you can publish other digital content such as Ebooks, Whitepapers, Podcasts, Infographics, Webinars, etc. In fact, the scope of Content Syndication seems unlimited as it is providing a win-win solution to both the content creators and content publishers.
What is Content Syndication?
This is a content marketing technique in which your content gets published on a third-party website that has a larger audience and viewership. But it can't be any randomly chosen content or website, rather they should belong in a common group or type. The key to success in your Content Syndication strategy is choosing ideal platforms that can give you audience bases ready to make purchasing decisions.
But will it not lead to duplicate content issues and invite penalties from Google? No, because Google understands that the same content may get published on multiple websites for legitimate reasons like content syndication, which is a valid marketing tactic and content strategy to create more customer engagement (in line with Google's policy) and always furnished with backlinks to the original source. Secondly, Google discourages duplication of content but they don't penalize for that.
ORM, Virtual Financial Services, ATL/BTL Marketing, Project Management, Brand Management, SEO, Web & App Development and much more.
*Your details are safe with us. We do not share or spam our valuable visitors*
Interested to find out how we could help you? Drop in your email and number and we'll get right back!
However, it may be wise to have some minor changes like a new title or a fresh image when you duplicate your content in order to minimize risk and retain the SEO value of the content.
Also, your Content Syndication strategy doesn't essentially mean republishing the entire content. Actually, there can be multiple approaches to it, such as:
Republishing the entire work
Post the edited version of the original work
Post only the title
Post an excerpt from the original content.
Benefits of Content Syndication
Higher exposure to the right people

– Syndicating to a proper third-party site helps you get more value for your content as it is presented to the right kind of people that you expect to attract as your customers.

Receive quality backlinks

– Syndication of your content helps you to receive quality and valuable backlinks to boost organic and referral traffic growth to your websites.

Reputation of high domain authority

– Links from authoritative websites perceived as recognition for your content and your domain authority. This will further help you rank higher in organic search.
Your online presence and brand recognition are bound to grow from the consistent publishing of your content. In a highly competitive market, publishing content regularly on several highly rated platforms with wider audience bases can provide you big leverages in terms of establishing domain authority and high brand value. This will provide you with opportunities to approach for distribution or cross-promotion of your products.
Content or web syndication is also called a growth marketing strategy. Whether you are a B2B business or a B2C, a well-planned syndication strategy can amplify your brand value and drive potential customers to your website. For instance, you may publish an original guest post on a platform that offers B2B content syndication services. Or, you may get an SEO blog post from your website duplicated in a strong B2C platform.
Free vs. Paid Content syndication platforms
Yes, you have both options. You may try out the free sites or may go for paid syndication. There are some popular platforms like Medium, Quora, LinkedIn Pulse, BuzzFeed that will be willing to publish your article/ blog on their site for free. However, how much potential traffic and the niche audience they can generate is a question mark.
On the other hand, you have paid syndications where you need to pay to place your blog content. These can be large publications with associates through whom you have to contact..For example, a link to your content can be placed at the end of editorial content on a leading publication.
There are many companies that offer content syndications as a service. They operate on a cost-per-lead (CPL) basis. They optimize your campaign by presenting your content to the most suitable audience to achieve more CPL. Typically, CPL is a factor of the more specific targeting.
Source- Fluidscapes
We are one of the best digital marketing companies in India that provides online reputation management services to all types of organizations. We assist businesses to stay on top of the game by leveraging the latest technologies and breakthroughs in marketing strategies and business processes. Want to grow your business, even more, get in touch with us and we'll tell you how.
---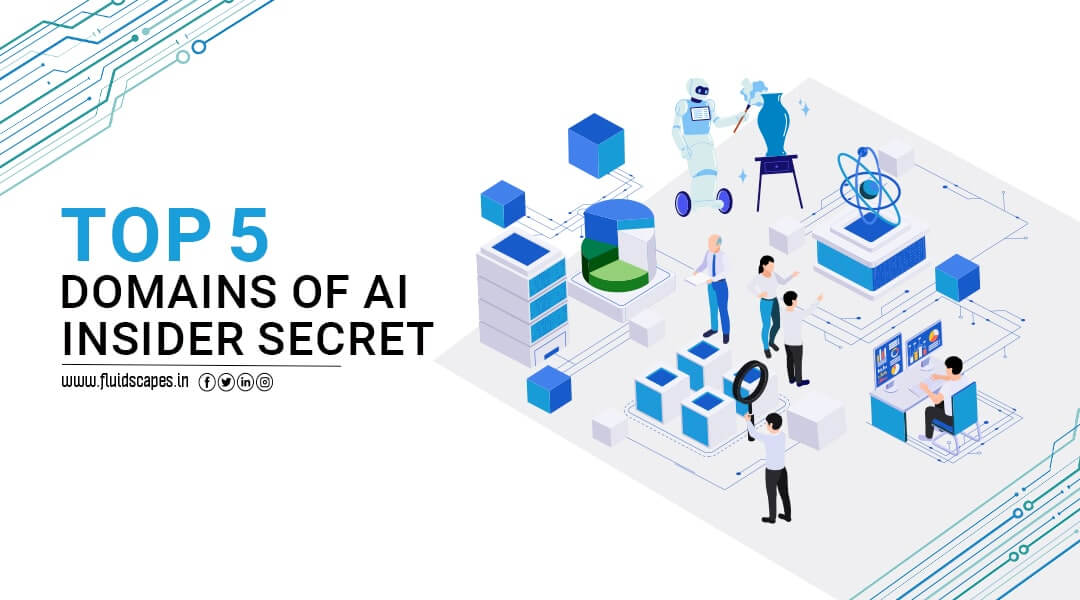 As AI continues to be among the most talked about subjects of modern times and …