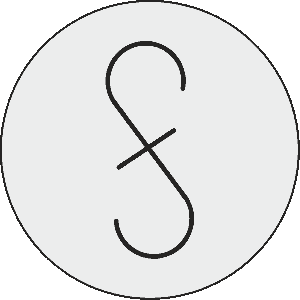 FSC Blog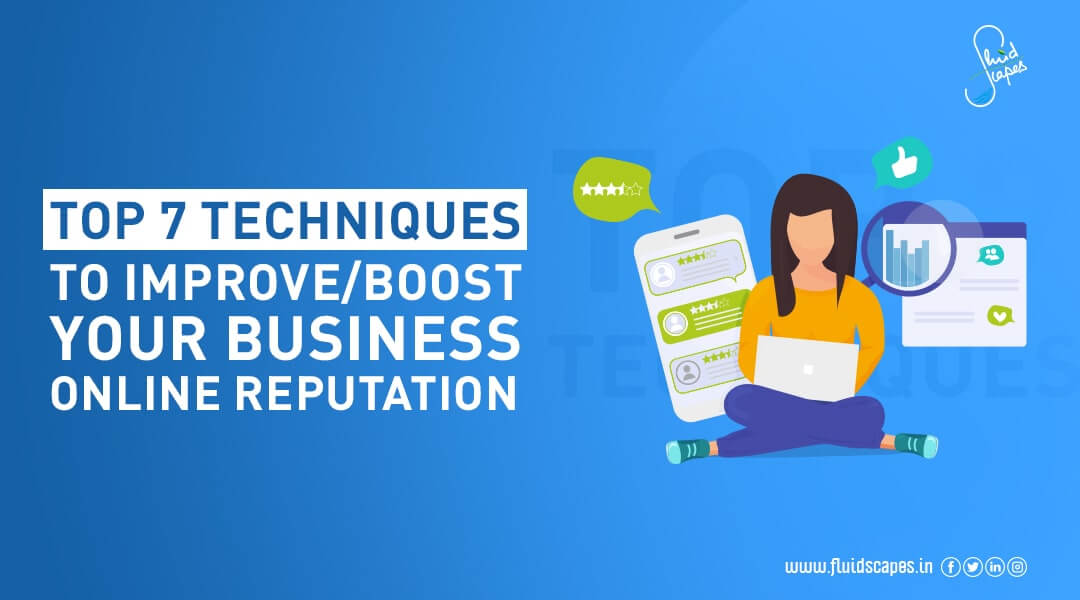 by fluidscapes
November 29th, 2021
12 MIN READ
Top 7 Techniques to improve/boost your Business Online Reputation
Reputation management is basically a part of brand promotion. It takes a long time to own a place in the minds of your customers and create a concoction of trust, confidence, and liking called a brand.
Unlike many frontal branding activities, reputation management is a back-office process that runs continuously to create a layer of positive feelings and recognition for the brand.
In the age of digital media when even a minor mistake can cause a sizable drop in sales and spread the news across regions, online reputation management or ORM has become all the more important due to its ability to damage control and image make-over.
Besides helping brands, ORM is proving to be a gamechanger for the new and small enterprises as well. Rise in e-commerce and local business directories from Google, Yahoo, Moz and others are encouraging thousands of small businesses to conduct e-business from home or small setups. Customers are not visiting their brick and mortar stores but placing orders based on online reviews, comments, and stories.
So, no wonder that online business reputation management is fast becoming a necessity for all startups or modern-age enterprises. Studies reveal that 97% of customers make their buying decisions on the basis of perception. Perception is the key ingredient for online business and an online reputation management system is all about maintaining a favourable perception.
ORM, Virtual Financial Services, ATL/BTL Marketing, Project Management, Brand Management, SEO, Web & App Development and much more.
*Your details are safe with us. We do not share or spam our valuable visitors*
Interested to find out how we could help you? Drop in your email and number and we'll get right back!
If you are looking for more tangible reasons to spend your money on online business reputation management, here are some:
Customers will regard you more favourably – People prefer to do business with companies they can rely on. A repository of reviews created and managed by online reputation management is a type of social proof that will assist you in gaining the trust and credibility of prospective customers.
Improved Google ranking – Your company will rank higher in relevant search results if it has a good online reputation. Online reviews provide fresh, organic content for your business and demonstrate your customers' genuine experiences.
Increased revenue – Higher Google ranking translates into increased business, it's a thumb rule. Study reveals that a one-star rating increase can result in a 5-9 percent increase in revenue.
How to improve your company's image and reputation with online reputation management strategy
As with scores of new businesses thronging the online marketplace everyday and competition level going through the roof, the thought of maintaining a strong online image of your business must be topping your priority list. These seven tips will help you with that:
#1 Check your online presence closely, and your competitors' too
Having a close look at your brand online allows you to discover what your brand's image is like right now. That's the first step – it's difficult to improve anything if you don't know what's working and what isn't.
Monitor the various review sites like Facebook and Google to see what customers are discussing and writing reviews about you. This'll assist you in identifying and resolving minor issues before they snowball and cause irreparable harm to your online reputation, not to mention your bottom line.
It is also critical to keep an eye on your competitors! Customers will most likely look up multiple businesses online when looking for a new restaurant or a new dental practise. That is why it is critical to look at what customers are saying about your competitors on review sites. If there are areas where your competitors excel and you fall short, you can figure out what you need to do differently to stay ahead.
#2 Maintain a high ranking for your brand on the Google page 1
This is very important as most of the Google searchers never look past the first page. Your business will be discovered by more customers if you can ensure a higher ranking on the search engine result page (SERP).
To improve your business's search visibility, obtain more reviews, and maintain uniform business listings across all platforms. More than a quarter of the ranking factors are based on reviews and listings.
You can optimise your Google My Business listing by signing up for Reserve with Google and accepting appointments directly from there.
#3 Make strategies to get more reviews from your customers
The more the mentions of your company on the internet the more visibility you get from Google. A business with 500 reviews will certainly look much better than a business with 10 reviews.
Best way to get reviews from your customers is by making them satisfied. Provide a high level of customer service and experience to your customers and request them to share their experiences on the review sites and social media. You can also send links to review requests to your customers via text or email – they will just click on the link and write a review.
Another cool strategy would be to use an appointment scheduling software. This will send automated emails to customers after their service requests are properly addressed and customers can post a review in reply.
#4 Be quick and proactive in responding to your reviews
Customers appreciate businesses that interact with them online, so be sure to respond to online reviews and feedback as soon as possible. This demonstrates to prospective customers that you care about their overall experience.
Responding to reviews is another effective way to demonstrate appreciation and build loyalty. Thank a customer who leaves a positive review. Also, if they report a problem, contact them right away. Customers will usually update their comments if you get to the bottom of the problem quickly.
Negative feedback can also be used to improve your customer experience. Use the feedback you receive from customers to better understand which aspects of your business they enjoy and which need to be improved.
#5 Ensure correct profile data on all review sites
Increase your digital footprint by ensuring that your company has an active and accurate profile on all review sites. Also, double-check that information such as the website address, phone number, physical address, and store hours are correct.
Incorrect business listing information can quickly spread across the Internet, causing serious damage to your company.
#6 Send social media posts regularly to engage your customers.
You can demonstrate expertise in your field and gain loyalties through blogs, active social media accounts, email, and other forms of content. This provides additional values outside of your products and services. Blogging, for example, boosts local SEO rankings besides creating content to share across social media platforms.
Also, make sure to post on social media on a regular basis. New offerings, fun business news, promotions, and sharing positive reviews are all examples of information you can share with your customers on social media.
#7 Be consistent and keep your promises
To build a great online reputation, you must keep your word and be consistent in all aspects of your communication with your customers, just as you would in any human relationship.
Have you ever given a customer a discount to make up for a service lapse? Did you say you'd "speak to that employee" about a problem raised on Twitter?
Following through and implementing the promises you have made proves your sincere approach to customers and helps improve your online reputation. Because everything is said in the open and on the internet, anyone who is interested can follow the storey and find out how it ended (i.e. you lied, or only paid lip-service)
The online reputation management services are comparable to a personal relationship approach. Both can be tricky and precarious to handle. There is only one principle to serve both – that is, being sincere and cordial.
ORM, Virtual Financial Services, ATL/BTL Marketing, Project Management, Brand Management, SEO, Web & App Development and much more.
*Your details are safe with us. We do not share or spam our valuable visitors*
Interested to find out how we could help you? Drop in your email and number and we'll get right back!
Source- Fluidscapes
We are one of the best digital marketing companies in India that provides online reputation management services to all types of organizations. We assist businesses to stay on top of the game by leveraging the latest technologies and breakthroughs in marketing strategies and business processes. Want to grow your business, even more, get in touch with us and we'll tell you how.
---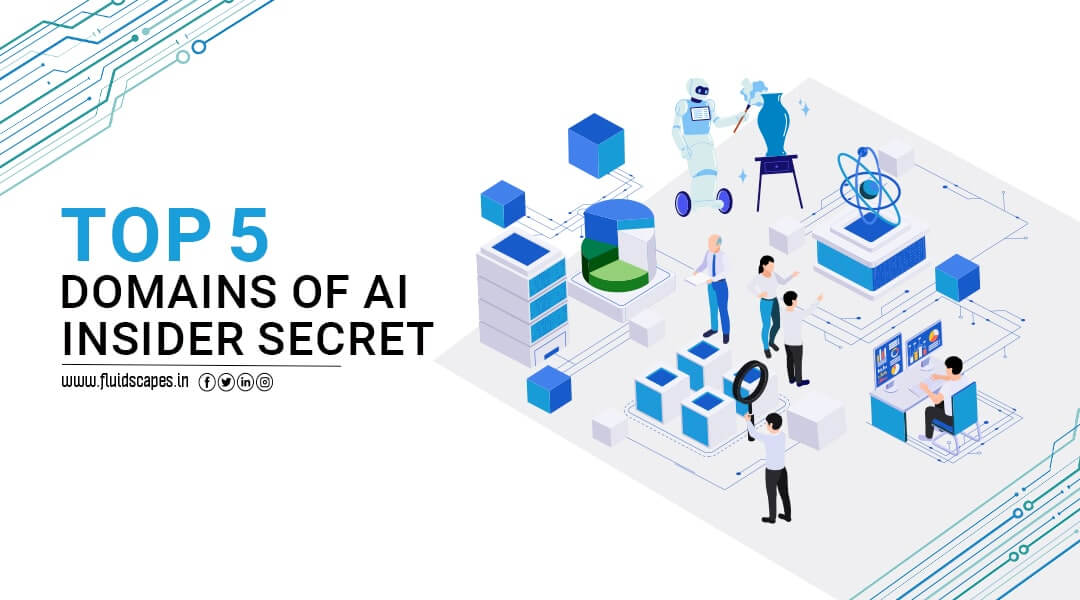 As AI continues to be among the most talked about subjects of modern times and …