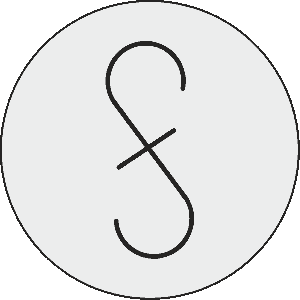 FSC Blog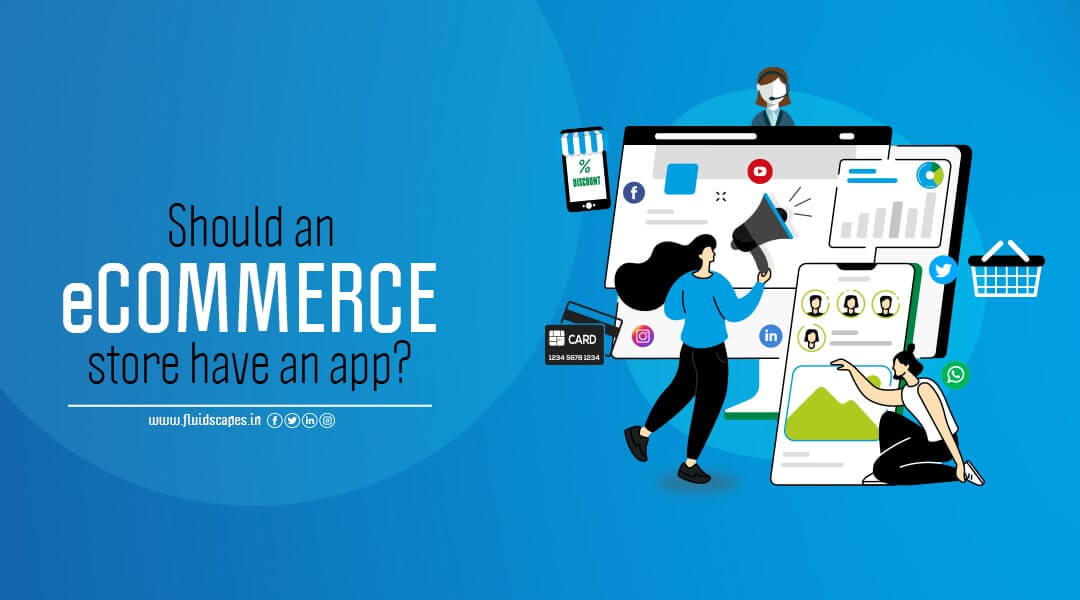 by fluidscapes
December 10th, 2022
11 MIN READ
Should an eCommerce Store have an App?
Using the right technology at the right time is a forward-looking attitude that helps a business register sustainable growth. Although the growth achieved by the Indian ecommerce industry in the past few years has been nothing less than phenomenal, it might reach the saturation point if it doesn't identify the ensuing challenges and address them with innovation and technology.
The years of lockdown gave an extra fillip to the ecommerce industry, which saw a rapid increase in the number of ecommerce stores at all levels. This is expected to boost further once the ONDC is in place to democratize ecommerce in India.
But how to ensure customer loyalty when there are many ecommerce stores around? The rise in competition compels ecommerce companies to search for prospective customers and connect with them directly to showcase the products or services they are likely to buy.
Addressing the challenges like these holds the future of ecommerce and forces owners to look at mobiles for solutions. Because mobile or smartphone users are naturally networked and trackable, they form a large chunk of potential customers, which is relatively easy to tap and use for making direct communication.
Making direct and proactive communication with the end customers allows ecommerce to shorten their product supply-chain and provide the product or service of choice to them. And what can be a better solution than a mobile ecommerce app, for making direct or one-to-one communication with a customer?
Mobile or smartphone consumption is going through the roof. India will likely have over 800 million smartphone users in 2022, and a large number of them will be glued to their handset for extended hours. So, what do your senses tell you if you are an ecommerce owner? Most likely, it would be to invest in your ecommerce mobile app development on a priority basis.
ORM, Virtual Financial Services, ATL/BTL Marketing, Project Management, Brand Management, SEO, Web & App Development and much more.
*Your details are safe with us. We do not share or spam our valuable visitors*
Interested to find out how we could help you? Drop in your email and number and we'll get right back!
Reasons for ecommerce app development on mobile
#1. Ease of use, more flexibility, and access to billions of users
People are on their mobile phones for almost everything they do: order food, book flights, pay bills, etc., because with mobile apps they can do everything with a single finger.
Remember, you can use mobile apps on your tablet as well as your smartphone. Therefore, you will be able to build a brand based on the billions of users and devices that exist today.
#2. Convenience of using ecommerce app vs. website
With the cheaper data and meteoric rise in smartphone use, people remain online for a longer time and access the Internet anywhere, anytime. As a result, online searching and ordering takes place without any restriction of place and time, even when the people are traveling or are outside their homes.
And what has made online ordering more convenient are the mobile apps. They basically translate the complex processes into a few simple steps. This makes things much easier and more straightforward for the customers, compared to using the website for the same. Because of this, mobile apps tend to have a higher conversion rate than websites on mobile browsers.
#3. More engagement with existing customers and acquisition of new customers
A mobile ecommerce application can introduce new customers to your company while also better serving existing customers by promoting new products and services, special offers, loyalty programmes, and so on. In turn, the company benefits from brand promotion and the opportunity to learn more about its customer base and their preferences. Companies will only benefit from going mobile by making their goods and services more accessible, easier to obtain, and use.
Benefits of e-Commerce mobile app
A mobile app provides numerous benefits, such as increasing user engagement and providing excellent marketing opportunities, as well as increasing average purchase price, revenue, and brand loyalty, allowing businesses to stay ahead of the competition. Let's take a look at the most important advantages of having a mobile application for a business:
#1. Improved Customer satisfaction level
The goal of a mobile app is to meet the needs of consumers by providing comfort and ease of use of the services offered. It is far more dependable and personalized than traditional websites. It caters to the consumers' "need for speed" by making any step to achieve their goals as easy and quickly without having to go through a series of clicks.
#2. Improved data analytics and marketing campaigns
A mobile app allows businesses to efficiently collect, analyze, and leverage customer data, which is critical for marketing and advertising, because the data collected allows you to make insight-driven decisions to improve your services.
Apps enable businesses to use data-driven marketing tactics to provide a highly personalized experience for their customers by understanding their product preferences, search trends, and feedback. For example, marketers plan out various promotional and special offers to boost customer acquisition and loyalty.
With push notifications, an app can quickly remind consumers of the last date of offer or new arrival of products to expedite purchase. This significantly increases mobile app engagement. Almost nine out of ten people surveyed by Google find shopping notifications on mobile useful if they add value.
Furthermore, mobile apps provide vital insights into how long customers spend on the app, which functions are used the most and which are less, so content and features can be tailored to offer customers the content they want more effectively.
#3. As an effective tool for branding
Creating a custom mobile app helps you to gain a large number of new users cum potential customers who are more at ease using apps over other channels.
Because mobile apps are always available on everyone's phone, they serve as a source for obtaining all relevant information about your brand as well as a platform for showcasing new products and services. This certainly improves a brand's digital image and allows businesses to form closer relationships with their customers.
#4. Easy and hassle-free payment
The majority of mobile apps allow you to connect one or more of your existing financial accounts to an integrated payment system. Such linking enables payment for goods to be made directly from the application, without the need for additional authentication with other resources. Customers save time by not having to enter their information multiple times.
#5. Improving loyalty and brand awareness
Mobile apps require minimal effort to search, explore, and order desired products or services in a matter of minutes, resulting in the best possible shopping experience. The more people interact with your brand and become satisfied with your business and services, the more they will reciprocate by increasing brand visibility, recommending you to their friends, and thus maximizing profits.
Integrating personalization options and loyalty incentives options into the mobile app is a subtle way to build and keep a customer community. Customers are most likely to return if their purchases are rewarded with cash back, discounts, or bonuses.
Building mutually beneficial relationships with customers leads to them becoming loyal users and brand advocates.
ORM, Virtual Financial Services, ATL/BTL Marketing, Project Management, Brand Management, SEO, Web & App Development and much more.
*Your details are safe with us. We do not share or spam our valuable visitors*
Interested to find out how we could help you? Drop in your email and number and we'll get right back!
Source- Fluidscapes
We are one of the best digital marketing companies in India that provides online reputation management services to all types of organizations. We assist businesses to stay on top of the game by leveraging the latest technologies and breakthroughs in marketing strategies and business processes. Want to grow your business, even more, get in touch with us and we'll tell you how.
---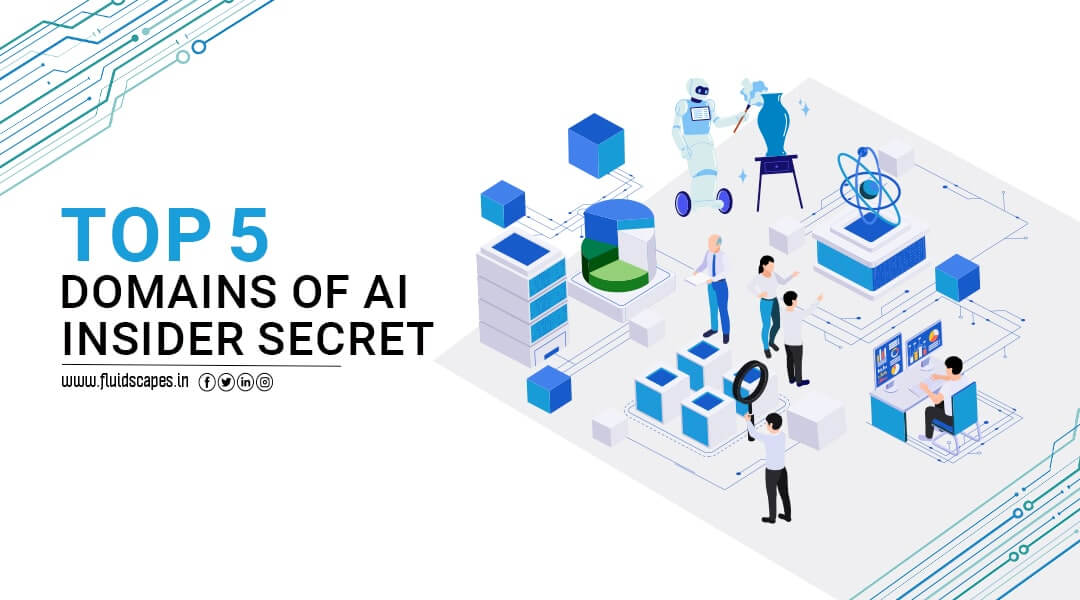 As AI continues to be among the most talked about subjects of modern times and …