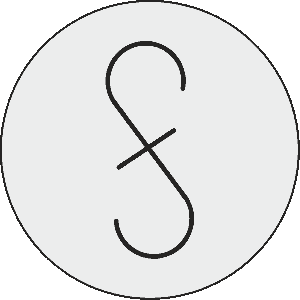 FSC Blog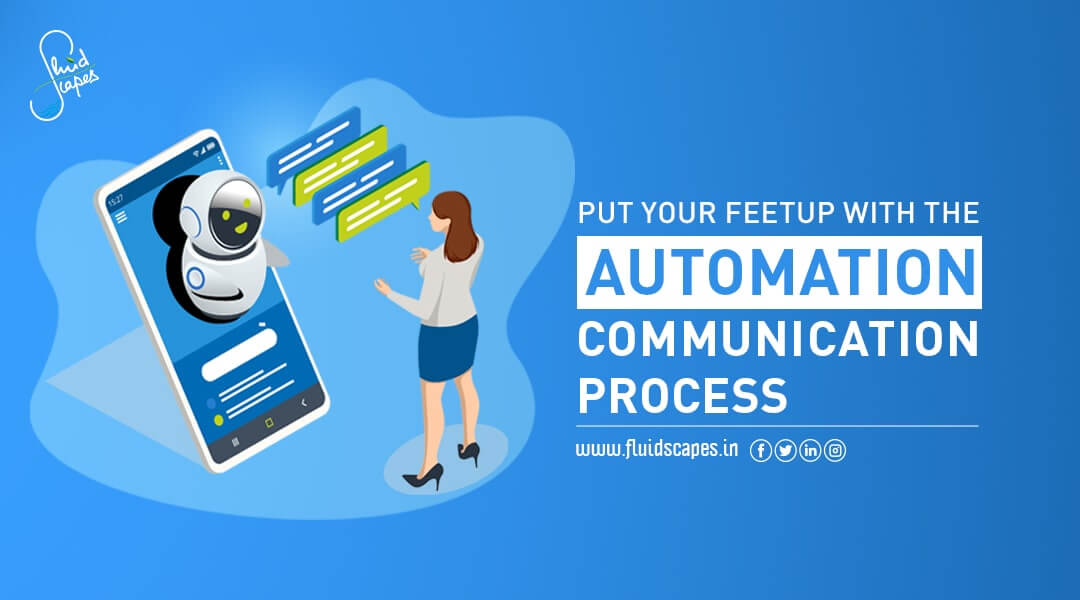 by fluidscapes
January 14th, 2022
10 MIN READ
Put your feet up with the automation communication process
In humans as well as business, lack of communication always leads to misery. While a human relationship can still be improved by reinforcing engagement, in business you hardly get a chance to repair the damage, because by the time you become aware the opportunity would have landed your competitor.
If this is the example of how external communication can affect a business, there can be plenty of instances of how poor, improper, or missing internal communication can cost a business dearly. While in a budding business the effects of communication problems become easily visible, in a large company they erode the bottomline slowly and not become visible before late.
If you want to look into the problem you'll find out that most of the communication problems are due to human factors. Besides errors and careless mistakes there are limitations in human communications. But on the other side you have human intelligence. Your communication must be meaningful even for random questions.
The recent advances in automated communication use artificial intelligence to compete with human intelligence in getting the nods of the marketers and business heads. Everyone agrees that AI can make up for HI to a large extent. And there is cloud technology that is disseminating the latest AI based solutions to the end devices of the enterprises.
ORM, Virtual Financial Services, ATL/BTL Marketing, Project Management, Brand Management, SEO, Web & App Development and much more.
*Your details are safe with us. We do not share or spam our valuable visitors*
Interested to find out how we could help you? Drop in your email and number and we'll get right back!
This is an awesome combination of technology and cheap access that is set to revolutionize business communications and especially presents unique solutions to the new-age startups, many of whom operate from virtual offices.
Whatever may be the type and size of your business, employing automated communication gives you a competitive edge while cutting down your operational cost. Following are some of the leading examples of how AI and cloud technology are changing the face of business communications.
Chatbots
AI-powered Chatbots have grown in popularity in the digital marketing field because of their human-like intelligence, 24-hour availability, ability to recall a customer's whole purchasing history, rapid response capacity, and extreme patience (friendly and cordial at any stage).
But the unique feature that has made Chatbots as a trendsetter in marketing is tailored discussion. People demand individualised discussions with prompt, caring, and result-oriented responses, and brands are simply responding by investing in more complex Chatbots.
According to surveys, by 2022, 80 percent of firms will have an AI-powered Chatbot on their websites. If that aim is not fulfilled owing to covid, 2023 will undoubtedly exceed it. These AI virtual assistants will significantly boost client happiness by learning and meeting their needs.
Intelligent call centre
Cloud communication options, such as virtual call centres, are becoming increasingly popular as more firms begin to modernise their communication infrastructure. Virtual contact centres use voice over internet protocol (VoIP) technology to provide a wireless customer support experience that connects with social media and CRM systems to handle high volumes of inbound and outbound calls at a fraction of the cost of on-premise setups.
Virtual call centres collect and retain massive volumes of data, making them ideal for AI integration. This is a plus because a huge volume of data is required for most AI applications. This is why many organisations have begun to integrate artificial intelligence into their call centre technology, allowing them to quickly examine all of the data generated by their tools.
The ability of AI to quickly evaluate data has enabled sophisticated operations such as sentiment analysis on live customer calls, in which an A.I. bot learns to grasp the caller's emotional state. The bot might then take action based on that information, such as contacting a manager to assist with the call or doing anything else the bot believes is most likely to improve the situation. These capabilities enable firms to provide individualised customer care at scale and in ways that were previously inconceivable.
Intelligent campaigns
Companies are already utilising artificial intelligence to alter how they engage with their clients through advertising. Artificial intelligence algorithms are already in use on internet advertising platforms such as Google Ads, Facebook Ads, and Instagram Ads.
These platforms employ machine learning algorithms to predict the cost per click of each ad based on its copy and targeting data, as well as the cost per customer acquisition.
AI can even be used by online advertising platforms to build hyper-targeted audiences for each ad based on data from customers who responded to similar ads. The audiences it generates are groupings of clients that the algorithm believes are most likely to interact with and eventually convert from the ad. These smart advertising efforts have produced billions of dollars and, for better or worse, have enabled firms to target specific groups of customers like never before.
Intelligent email reply
According to studies, employees spend an average of two and a half hours each day replying to emails. That scary statistic is precisely what makes Google's smart reply feature so crucial. Google's smart responses feature, which is accessible in Gmail and several of its other messaging products, uses NLP to analyse all of the messages written and received by you and millions of other Gmail users.
The algorithm then uses that information to swiftly propose an acceptable response to the message you received, saving you a significant amount of time that you would have otherwise spent manually creating each reply.
The particular figures on how much time smart answers save users on average are still unavailable. From personal experience, it has reduced my reaction time to roughly one second for many of the communications I receive. With Google's smart reply already accounting for up to 10% of total emails received, that figure is only anticipated to rise as the algorithm improves at proposing relevant responses.
Email filtering
Spam emails are a menace and costs businesses billions every year in terms of lost productivity and technological overhead.
Fortunately, email platforms are stronger than ever at determining whether an email contains spam or promotional information. Gmail, for example, divides inbound emails before they reach your inbox without your intervention. Google accomplishes this through the use of advanced text filtering, client filtering, interaction, and a variety of other machine learning-based criteria.
Text filtering uses natural language processing (NLP) to identify word and phrase combinations typically present in spam emails. Client filtering employs machine learning to assess the trustworthiness of email senders based on their properties. Gmail also uses collaborative data, such as the number of users that tagged emails from a specific email address or domain as spam.
Of course, the effectiveness of these new spam filters necessitates greater vigilance on the part of businesses in ensuring that their email marketing campaigns offer high-quality material to interested parties.
ORM, Virtual Financial Services, ATL/BTL Marketing, Project Management, Brand Management, SEO, Web & App Development and much more.
*Your details are safe with us. We do not share or spam our valuable visitors*
Interested to find out how we could help you? Drop in your email and number and we'll get right back!
Source- Fluidscapes
We are one of the best digital marketing companies in India that provides online reputation management services to all types of organizations. We assist businesses to stay on top of the game by leveraging the latest technologies and breakthroughs in marketing strategies and business processes. Want to grow your business, even more, get in touch with us and we'll tell you how.
---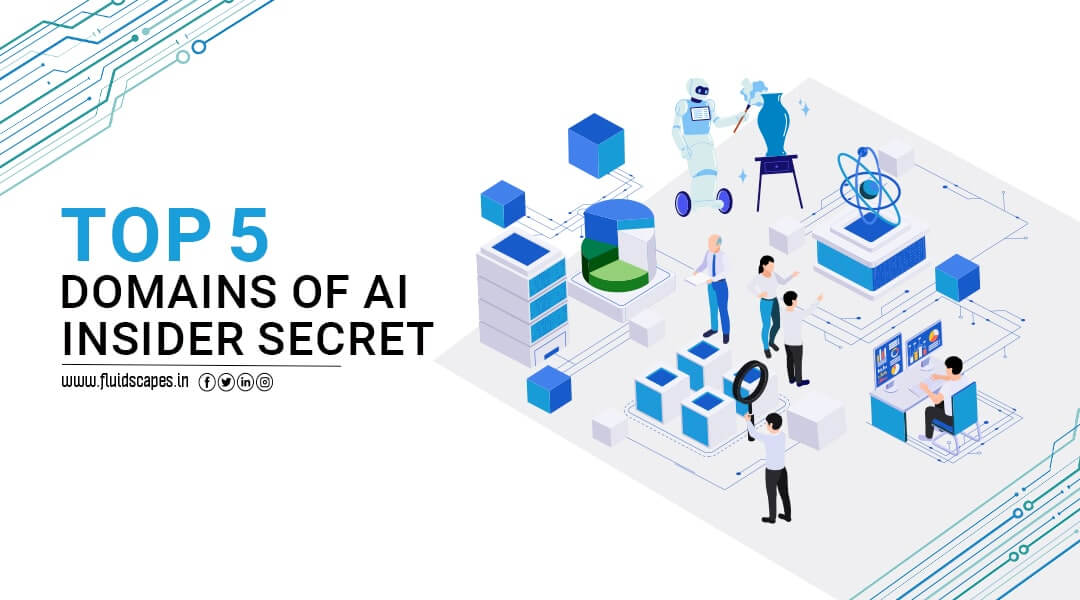 As AI continues to be among the most talked about subjects of modern times and …