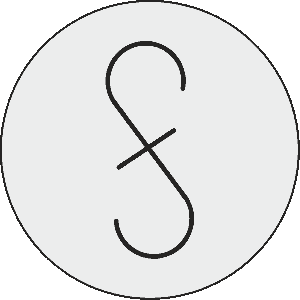 FSC Blog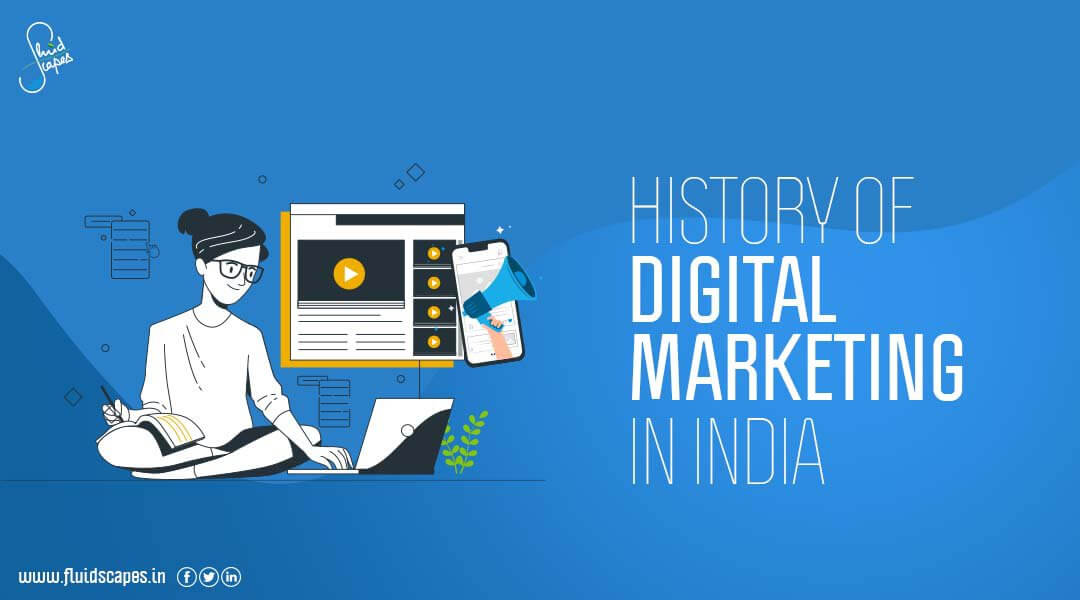 by fluidscapes
September 18th, 2021
9 MIN READ
History of digital marketing in India
The Internet brought in a new period to rewrite the history of the world with its colossal effects on human lives and all other aspects, so much so that the proliferation of the Internet has become a new yardstick for growth and development.
Although started relatively late, India has become the third largest Internet user base in the world. This is a significant achievement that has opened the floodgate for e-commerce and other forms of digital marketing practices to achieve fast-track prosperity for the country.
Digital marketing, also known as Internet marketing, is the lifeline of modern business and by all indications, will remain so in the future as well. Seeing the immense power of digital marketing channels like search engines, social media, etc. all traditional marketing methods are changing to digital either completely or partially to have a much higher reach, and to become more efficient and economical. Even our cable and satellite TVs are also changing fast to Internet TV aka OTT, making TV advertising a form of digital marketing only.
Currently, India is a stable economy with a confident business class and a growing number of startup unicorns. The country is witnessing great enthusiasm and entrepreneurial drive among the youngsters. New ideas and products are shaping up, breaking many barriers. Without the surge of the Internet and digital marketing, this air of confidence would never be possible. But where did it all begin? How did the evolution of digital marketing take shape?
The phrase "digital marketing" came to our attention in 1990 for the first time following the introduction of the internet and the Web 1.0 platform. The Web 1.0 platform allowed users to search and read information, but it did not allow them to distribute it across the internet. Marketers all around the world were still apprehensive about the digital platform during that time. They weren't sure if their plans would work because the internet hadn't been widely adopted yet.
The first clickable banner was launched in 1993, initiating the start of the digital marketing era and ushering in new technologies to enrich the digital marketplace. In 1994, Yahoo was founded.
The Indian Digital Marketing story
The Internet services launched in India on August 15, 1995, by the VSNL. It didn't take long for the Indian business community to explore the potential of Internet marketing in India. The very next year i.e.1996 saw the launch of IndiaMart B2B marketplace, and with that started the history of digital marketing in India.
In the midst of this dot-com hysteria we saw the birth of Google search engine in 1998, which many experts consider as the prime mover of digital marketing. Yahoo web search and MSN from Microsoft also appeared around the same time. Two years later, the dot-com bubble burst, crashing the stock market and pulling the stock values of most of the dot-com entities to the ground. All the smaller search engines shut shop, leaving behind a vacuum only to be filled by the giant companies.
The dot-com bubble burst created a long term down turn of confidence of the people on the Internet based commerce. Like in other countries, it caused fear and scepticism among common people in India about e-commerce. Although, Amazon.com started its operation in India in 2013 as an online store for books, movies, etc. and Bazee.com (later acquired by ebay.com), Indiatimes.com, Yahoo, Rediff, Sify and a few others had taken cautious steps into online shopping, it wasn't before 2007 that the whole of India got a taste of e-commerce when Flipcart emerged with a bigbang to surprise India with wide varieties of products at the most competitive prices and rock solid software for hasslefree ordering and safe payment gateways.
As a result, there came a huge surge in the use of smartphones, online purchasing, at-home delivery, and online brand promotions, which experienced a steady growth over many years now. Numerous logistics companies came up to ensure credible supply-chains that saw exponential growth of e-commerce in the country.
Another thing that contributed to the growth of digital marketing significantly is the rapid increase in the digital payment gateways. There are multiple options of digital payment available with the people, which ensure that the majority of payment transactions are now done digitally.
Other key reasons that jacked up digital marketing in India
#1. Web 2.0
Version of the web plays the most important role in determining the success of an Internet based service. While web 1.0 was a read-only web that allowed us to search for information and read it, Web 2.0 is a read-write web, which presents the power of interaction and creates the backbone of digital marketing by enabling us to contribute content and interact with other web users. Look at YouTube and the social media channels that thrive on users' submissions. Since the time it was introduced, web 2.0 has caused dramatic improvement in e-commerce and other forms of digital marketing in India in a short time.
#2. Digital India initiatives
In 2015, The Government of India launched the Digital India campaign to encourage citizens to avail various Government services over the Internet. To achieve this objective, the Government improved the online infrastructure and strengthened internet services. Quality of mobile data constantly improved through upgradation to the latest generation of technology. As a result, the bulk of rural India got digitally connected and empowered to communicate and transact digitally, creating millions of new customers for e-commerce and digital marketing as a whole.
#3. More online hours
Digital marketing is all about influencing the audience online through various content mediums in order to boost a brand's influence. The more time consumers spend on the Internet, the easier it will be for marketers to influence consumer behavior. The expanding market for gadgets such as smartphones, computers, tablets, and other similar devices has caused the average Indian to spend 4-5 hours everyday reading through social media, emails, and websites.
With already about 70-80% of the Internet users in India making purchases online, e-commerce is fast becoming the default medium of purchase, and businesses are religiously making strong online presences, there is no room for doubt that as the infrastructure scales up to make more and more population have access to the Internet, digital marketing in India will continue to reach new and new heights of transaction volumes.
ORM, Virtual Financial Services, ATL/BTL Marketing, Project Management, Brand Management, SEO, Web & App Development and much more.
*Your details are safe with us. We do not share or spam our valuable visitors*
Interested to find out how we could help you? Drop in your email and number and we'll get right back!
Source- Fluidscapes
We are one of the best digital marketing companies in India that provides online reputation management services to all types of organizations. We assist businesses to stay on top of the game by leveraging the latest technologies and breakthroughs in marketing strategies and business processes. Want to grow your business, even more, get in touch with us and we'll tell you how.
---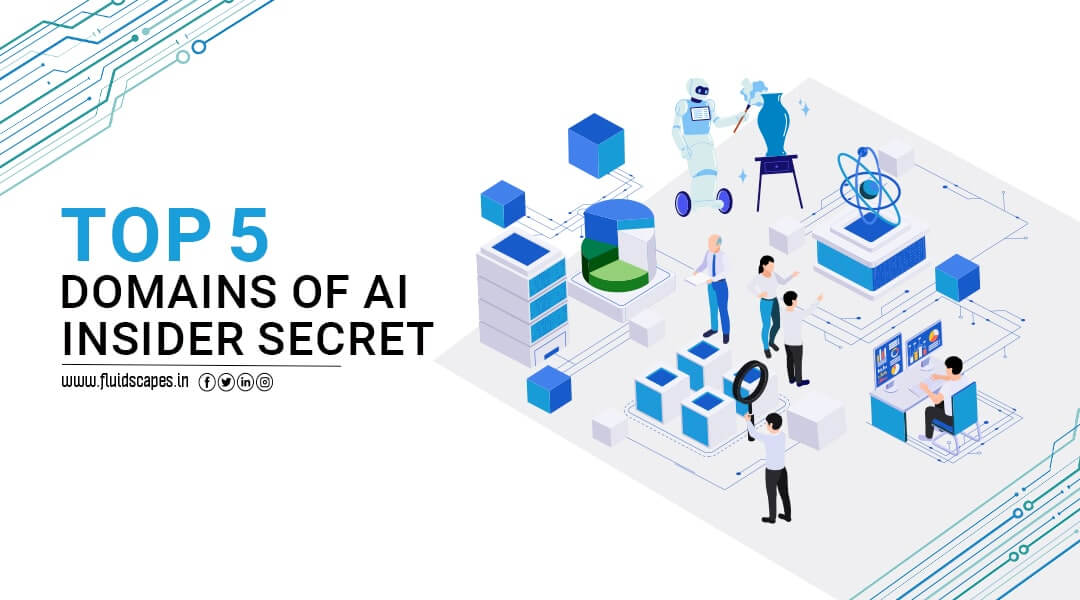 As AI continues to be among the most talked about subjects of modern times and …