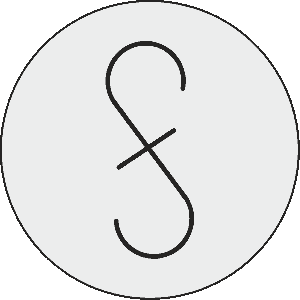 FSC Blog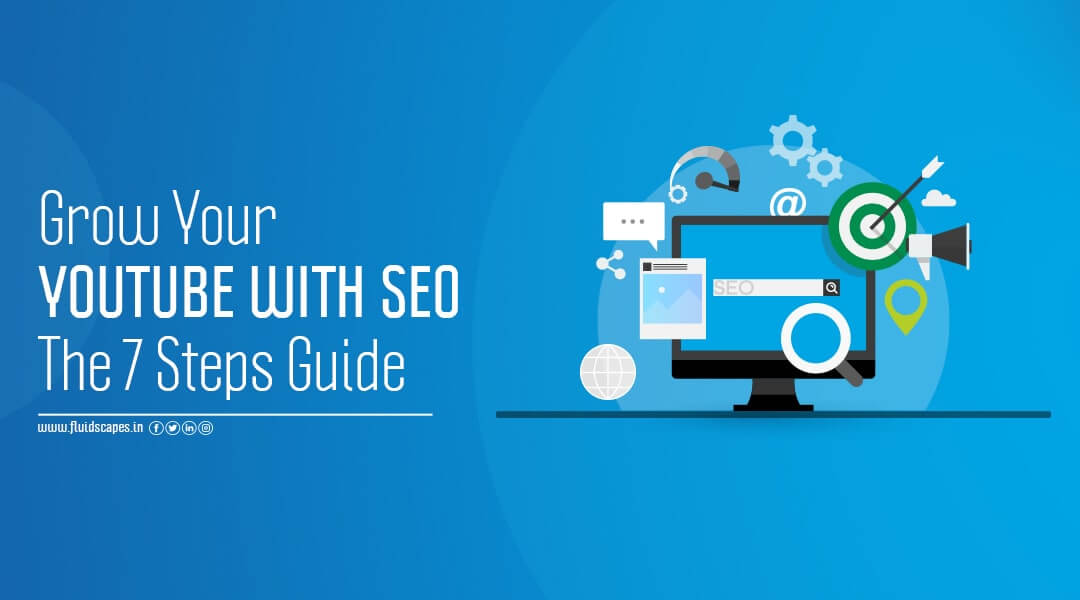 by fluidscapes
November 25th, 2022
12 MIN READ
Grow your Youtube With Seo | The 7 steps guide
Videos are great attention grabbers, excellent for engaging viewers. YouTube is the undisputed leader in video marketing and that can take your business to the next level if you can apply digital marketing strategies deftly. YouTube SEO is an all-important tool that helps your video rank high on the YT search results – the rest depends on the quality of the content.
What is YouTube SEO and How it works
We know that SEO is the process of optimizing content, so they rank higher in search engine results pages (SERPs). Similarly, YouTube SEO optimizes videos to rank high in YouTube search results.
However, unlike Google, which evaluates rank based on backlinks and other factors, YouTube's SEO strategy entails optimizing your channel, playlists, metadata, descriptions, and videos. Your videos can be optimized for search both within and outside of YouTube.
The YouTube algorithm that ranks the videos in the search results for the queries is called "Page Rank," which decides the order in which the results appear when people search on YouTube. The factors that affect the optimization of your videos are:
how relevant the content is to the search terms being used
popularity of the site that has posted the videos
How authentic is the source of the video
How many links come into the video.
These are the common points that must be remembered when you set your YouTube SEO strategy.
ORM, Virtual Financial Services, ATL/BTL Marketing, Project Management, Brand Management, SEO, Web & App Development and much more.
*Your details are safe with us. We do not share or spam our valuable visitors*
Interested to find out how we could help you? Drop in your email and number and we'll get right back!
Why is YouTube SEO important for your videos?
With at least 2.56 billion active users, YouTube is the second most popular social platform. Your videos will receive a lot of traffic if you rank high on YouTube. Videos and YouTube are such a powerful duo that every business wishes to have a YouTube account to run its videos. Without YouTube traffic, it's nearly impossible to rank well on Google,
It's important to know how to rank YouTube videos fast when uploading a video to your YouTube channel because you are competing with 72 hours of new videos uploaded every minute on the platform. In order to be seen and heard among all the other noise, your content should have the major YouTube SEO checklist.
YouTube performs well in the search engine's algorithm because it is a Google product. This means that your videos are more likely to appear in search results, especially if you've implemented the proper search engine optimization (SEO) practices. If you want to launch your YouTube channel and are looking for YouTube SEO for beginners, here are the top 7 YouTube SEO tips:
#1. Customize the URL
Customizing your YouTube URL allows you to share your page more easily while also adding legitimacy to your channel. According to Google, your channel must have the following features to be eligible for a custom URL:
There should be at least 100 subscribers.
Should be made at least 30 days ago.
Having a suitable profile picture
Having a banner image
Once approved, you can create your custom URL through your basic information settings, an email notification, or a notification on your channel's dashboard. Make sure the URL accurately represents your company and is easy to remember for the best results. Your URL will be youtube.com/yourcustomizedname once created.
Add a 30-60 second channel trailer to your YouTube page to make a great first impression.
#2. Have a short, smart, and informative about page
When it comes to effective YouTube SEO, it's critical to take advantage of every available feature to provide additional context about your page. To do so, make sure to finish your YouTube channel's About page and include important information about your company.
Because only the first 48 characters of your About section will be displayed in search results, describing yourself succinctly with relevant keywords can improve on-page search visibility.
Choose a thumbnail and main banner for your channel that feels like an extension of your website.
#3. Use a crisp and keyword-rich title and description
Once your page is up and running, make sure that you always include keyword-rich titles and descriptions for each video you upload. Before uploading your raw video files to the platform, rename them with a target keyword.
Keep your title to 60 characters or less to avoid having it cut off in results pages.
While descriptions can be up to 5,000 characters long, only about 100 will appear beneath the video before prompting a "Read more…" option. As a result, it's critical to get the main points across early in the description, along with a call to action (CTA) if applicable.
You can also add transcriptions to the description section for all of your videos. Text transcriptions will most likely naturally target keywords. This can assist crawlers with better understanding the video's content.
The use of relevant keywords in video tags is another way to tell YouTube what the video is about.
#4. Use unique video thumbnails
Making your video thumbnails unique will help your videos stand out. It's also a good way to make your overall page look professional and comprehensive. Thumbnails can be customized with elements such as:
Dynamic, brand-specific colours
Banners
Keyword-rich thumbnail text
Distinctive title cards
If you don't customize your thumbnails, the YouTube platform will frequently choose a still from your video at random, which may make your channel appear less cohesive.
Be sure to mark up your videos with Schema tags if you add them to your website.
#5. Make a playlist to increase watching time.
On YouTube, the most important metric is watch time, which is increased by threading together multiple videos on similar subjects into playlists. Viewers can select videos from a playlist, and the videos in the playlist will play automatically rather than requiring them to select each individually.
Relevance, engagement, quality, and personalization are the factors that influence the YouTube ranking. You could make playlists for webinars, client testimonials, how-tos, or frequently asked questions based on your videos and industry.
#6. Take all measures to increase your subscriber base
You can improve your YouTube SEO by focusing on increasing the number of subscribers to your channel. Embedding videos in emails and on your website (such as landing pages and blogs) is a great way to get your channel noticed.
You can promote each video with a blog post, or you can cross-promote your videos and channel with e-books, webinars, presentations, and lead magnets.
If you do include videos on your website, make sure they are properly tagged with Schema tags for video. This may also help videos rank higher in search results. Google Search Console provides video Schema reporting, which can be useful for gathering insights.
#7. Add captions or subtitles
By adding captions or subtitles to your videos, you can reach a wider audience. This makes your videos more ADA compliant, inclusive, and accessible to those who are deaf or hard of hearing. Moreover, it allows you to reach viewers who may not want the sound on because they are in a quiet environment or do not have headphones.
There are numerous options for creating captions or subtitles these days. While auto-generated captions may be faster or less expensive, they are more prone to errors because the audio is not being transcribed by a human.
Wrap up
It can be very profitable for your business to increase exposure to a YouTube channel, but it heavily depends upon how you promote your YouTube channel . You can better position your video content to appear in search engine results and reach as many viewers as possible by following YouTube SEO best practices.
ORM, Virtual Financial Services, ATL/BTL Marketing, Project Management, Brand Management, SEO, Web & App Development and much more.
*Your details are safe with us. We do not share or spam our valuable visitors*
Interested to find out how we could help you? Drop in your email and number and we'll get right back!
Source- Fluidscapes
We are one of the best digital marketing companies in India that provides online reputation management services to all types of organizations. We assist businesses to stay on top of the game by leveraging the latest technologies and breakthroughs in marketing strategies and business processes. Want to grow your business, even more, get in touch with us and we'll tell you how.
---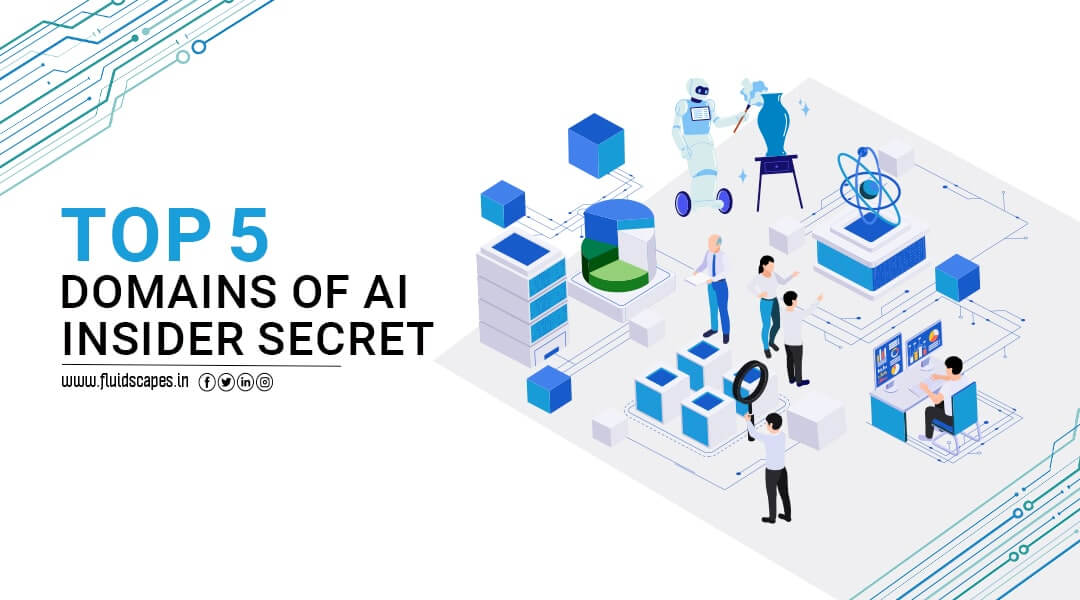 As AI continues to be among the most talked about subjects of modern times and …