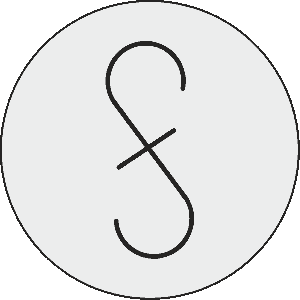 FSC Blog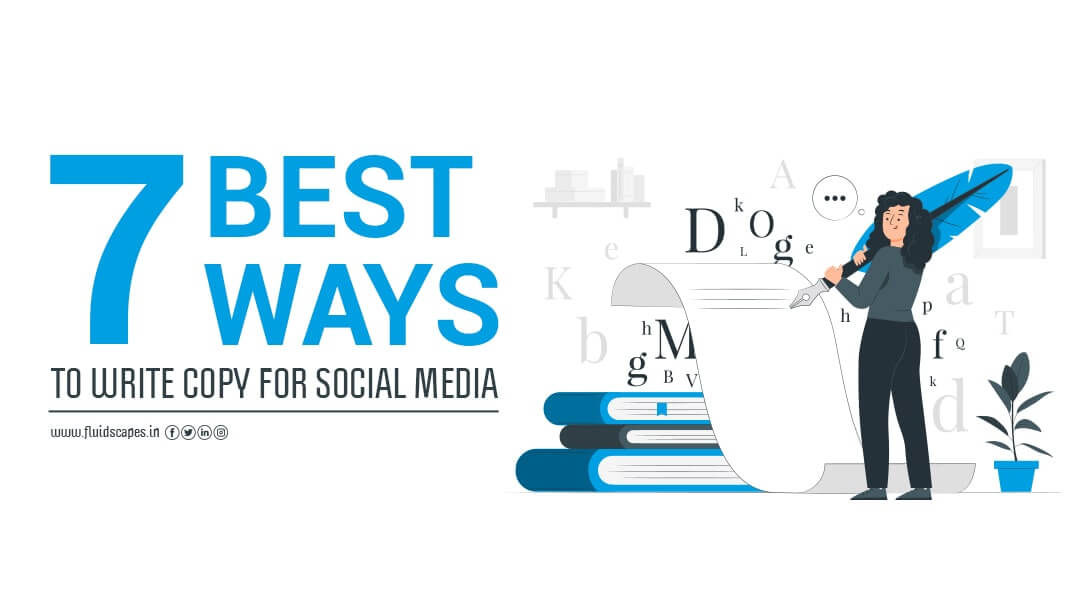 by fluidscapes
January 24th, 2023
11 MIN READ
Best ways to write copy for social media
If you are a business owner, looking to establish your brand on a limited budget, social media copywriting might be the best way forward. Social media in recent times have added features to become pro-business. This and the natural crowd-pulling ability of social media are the reasons why copy for social media is touted to be the first choice of marketers.
Copy or content is the lifeblood of advertising and many other business promotional activities. Now that social media is increasing in number and size to assume leadership in the field of digital communication, copywriting for social media has become a winning strategy to garner customer engagement.
However, copywriting is a specialist job, and writing social media copy is an even more challenging task because it requires targeting audiences within their environment that keeps on changing.
So, how to get started? What are the best ways to write a copy for social media? We have provided some tips here, but before getting there it's important to take a look at some basic technical considerations. You can only succeed in social media when you master their mechanics.
"Social media" is the umbrella term for online platforms and communities that allow users to create and share content, build communities, and interact with other users. Besides Facebook (Meta), Twitter, and LinkedIn, there are messaging applications such as WhatsApp and WeChat, platforms for sharing media such as YouTube and Instagram, interactive apps like Snapchat and TikTok, discussion forums, social bookmarking sites, review networks, and more!
There are some similarities between platforms, but some differences as well. Especially, the below two basics you have to be careful about:
Character's limitations.
Each platform has a different word limit that you must adhere to. For example, a tweet can only be 280 characters long, whereas a Facebook post can be 63,206 characters long.
That is not to say you should use all of them. People have short attention spans and limited time. They quickly lose interest when confronted with a wall of text. That is why, if you want people to read and engage with your posts, they should be clear and concise.
How to use hashtags
Most platforms use hashtags, but they all have different best practices. Find out where your audience is and where you want to be seen. Then, research how to make use of hashtags on those specific platforms. You can find anything you need on the internet!
ORM, Virtual Financial Services, ATL/BTL Marketing, Project Management, Brand Management, SEO, Web & App Development and much more.
*Your details are safe with us. We do not share or spam our valuable visitors*
Interested to find out how we could help you? Drop in your email and number and we'll get right back!
7 best tips to write copy for social media
#1. Be clear about your tone and voice
What kind of impression do you want to make? What is the format of copy, what demographics you are targeting, and what is the purpose or goal it is supposed to achieve? These questions will define the right tone and voice for your copy – whether it should sound cool and professional, exciting, or fun. Remember you have to express the right emotion in a short copy.
#2. Lead with the main idea
Copywriting for social media is all about getting your main idea in front of your followers. They won't give you time, it's important to capture their attention while they're scrolling. You sometimes need to lead a paragraph with a strong and compelling teaser–but it will often need to be followed by a strong and compelling lead.
#3. Consider asking open-ended questions.
You can engage your followers on social media by asking questions about your copywriting. You'll get more responses from them if you ask them questions they'll love to answer. Consider incorporating those questions as they relate to your brand to encourage people to share their experiences.
#4. Apply hashtags wisely
Hashtags can help your content get more exposure on certain social media platforms. Instagram and Twitter, in particular, use hashtags to increase reach. Adapt your hashtag strategy to the platform you're using. Instagram, for example, allows users to include up to 30 hashtags per post. Hashtags on Twitter are useful for keeping up with trending topics and conversations.
#5. Post a variety of copies
Avoid posting the same types of content at the same rhythm. Don't be afraid to shake things up by sharing engaging content, curated content (including your insights! ), and even a little sales copy.
If you sell products or services, some of your posts should be direct sales pitches that direct your followers to your offer. Other posts should be your own or curated content aimed at educating or engaging your target audience. Include clear calls to action (CTA) on every post, regardless of the end goal—whether you want the user to visit an article or a product page.
#6. Engage in conversation.
In general, social media copywriting should be informal. The primary goal of social media is to connect people in a digital environment. Remember, your primary objective is to bring out a conversation, so aim for friendly, relatable, and informative copywriting.
If you are writing for a product or service, take the line of PAS (problem, agitate , solve). This involves mentioning a problem, highlighting the inconvenience it creates, and then the solution using that product or service.
#7. Maintain a uniform voice across platforms.
Maintaining a consistent brand voice across all platforms is critical for developing a strong online presence. A consistent brand experience across platforms is absolutely necessary to help your target customers understand and grow confidence about your product. This helps the cause of a product more than graphics and visuals.
Some social media ad copy examples
Facebook ad copy of Slack – Slack's "Make Work Better" Facebook ad: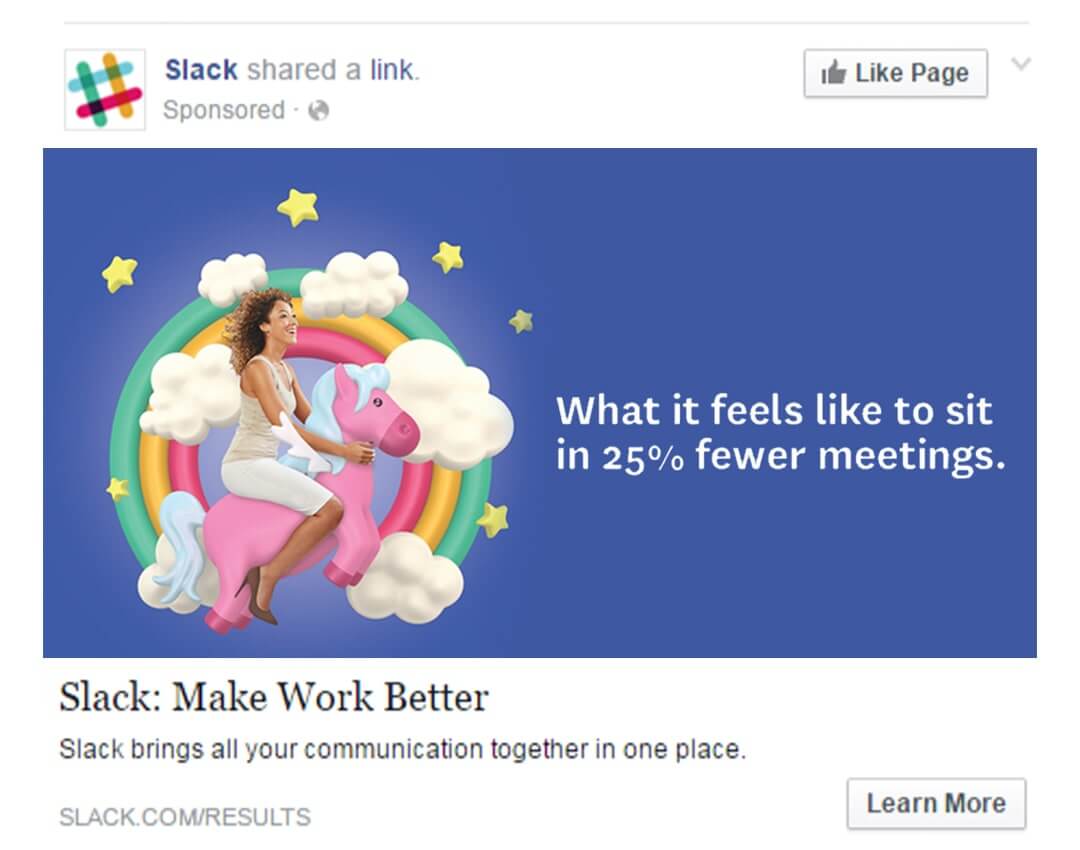 Between the rainbows and unicorns and the admission that no one enjoys pointless meetings, this is an excellent example of relatable Facebook ad copy.
The CTA is also strategically placed for the ad, as asking users to sign up based solely on this information may not be the most effective strategy.
It's a classic example of how the core benefit of an internal communication tool app can be expressed in an amusing manner, and also that the primarily a personal networking platform facebook can be a platform to advertise business-focussed cloud software.
Heal:
Despite amazing technological advances in modern medicine, finding a doctor who accepts your insurance and scheduling an appointment is a time-consuming process. Discover a better way to see a doctor, according to this Heal advertisement. On-demand and on your timetable.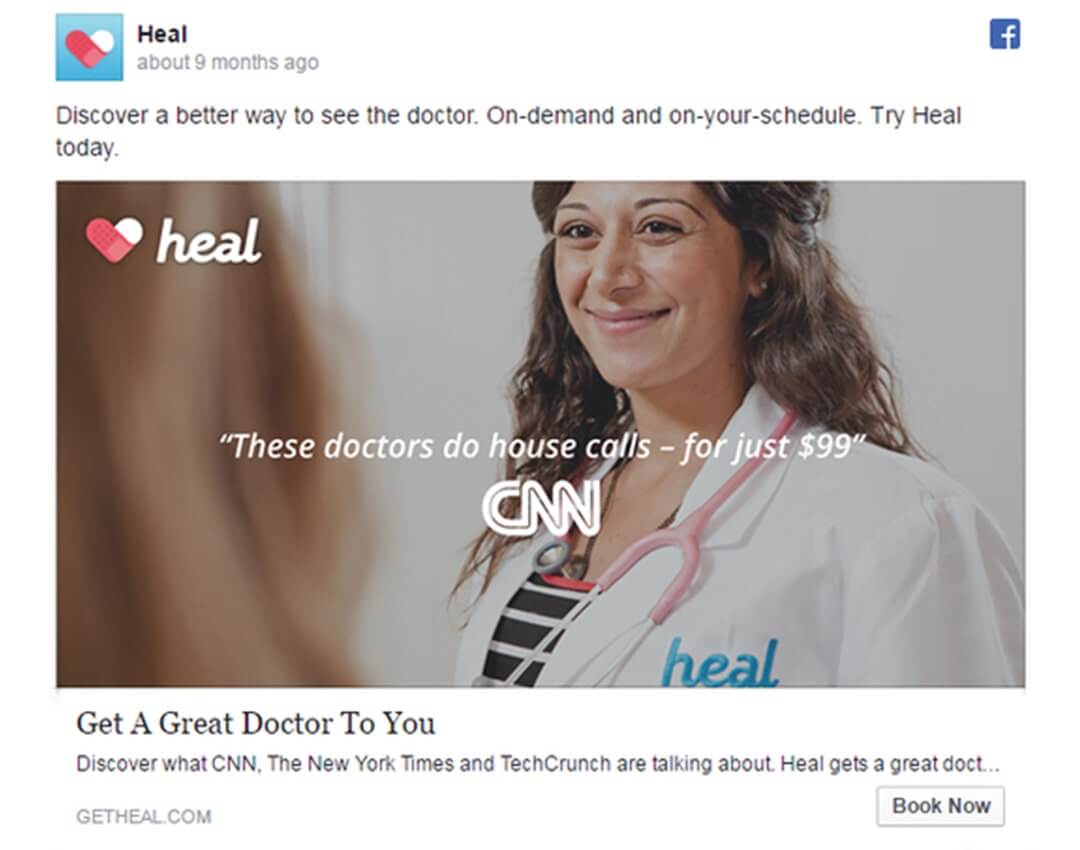 Healing emanates from the smiling face of a doctor combined with the assurance from the CNN logo right in the middle. This Facebook ad makes customer pain points central to its message, cleverly using "discover" to make it more appealing.
The table below gives an overview of character limits for different content formats of some leading social media platforms:
| | |
| --- | --- |
| Facebook | |
| Username | 50 characters max |
| Page Description | 155 characters max |
| Posts | 63,206 characters max |
| Comments | 8,000 characters max |
| Video size | Up to 10 GB |
| Duration | 240 mins max |
| Format | MP4 recommended, but any format can be used |
| Image | Upload Size 30 MB max |
| | |
| Twitter | |
| Tweets | 280 characters max |
| Direct Messages | 10,000 characters max |
| Image | Upload Size 5 MB max |
| Resolution | 1500 x 500 pixels |
| | |
| LinkedIn | |
| Status | 700 characters max |
| Articles | 120,000 characters max |
| Group Discussions | 2,000 characters max |
| | |
| Instagram | |
| Caption | 2,20 characters max |
| Bio | 150 characters max |
| Username | 30 characters max |
| Hashtags | 30 hashtags max |
| Image Size | 30 MB max |
| Image Aspect Ratio | 1:91:1 to 16:9 |
| Video Upload | 4 GB max |
| Video Duration | 60 seconds max |
ORM, Virtual Financial Services, ATL/BTL Marketing, Project Management, Brand Management, SEO, Web & App Development and much more.
*Your details are safe with us. We do not share or spam our valuable visitors*
Interested to find out how we could help you? Drop in your email and number and we'll get right back!
Source- Fluidscapes
We are one of the best digital marketing companies in India that provides online reputation management services to all types of organizations. We assist businesses to stay on top of the game by leveraging the latest technologies and breakthroughs in marketing strategies and business processes. Want to grow your business, even more, get in touch with us and we'll tell you how.
---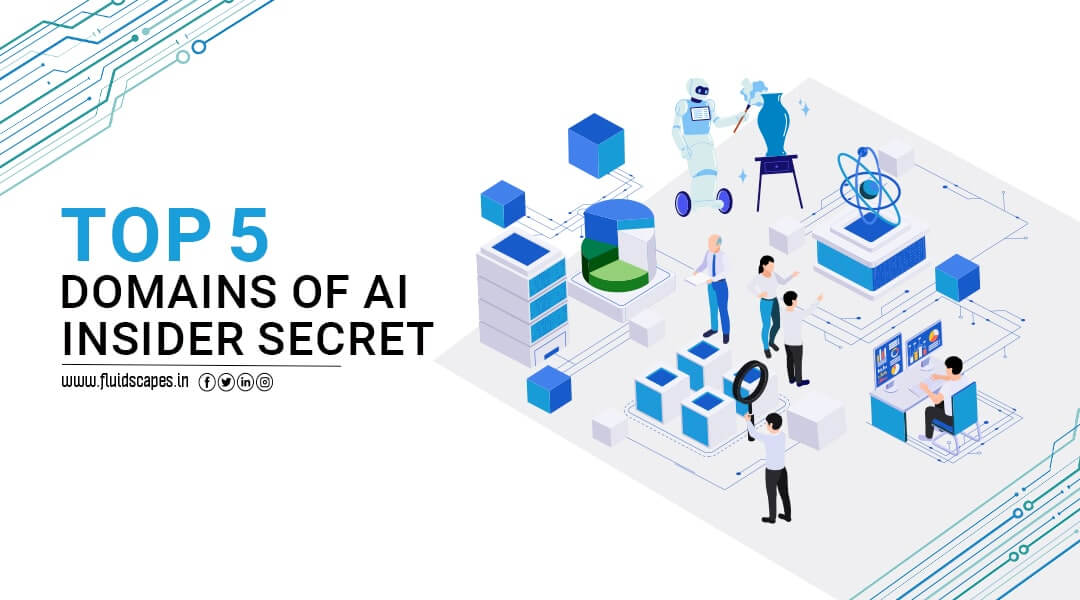 As AI continues to be among the most talked about subjects of modern times and …