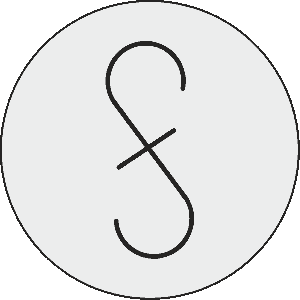 FSC Blog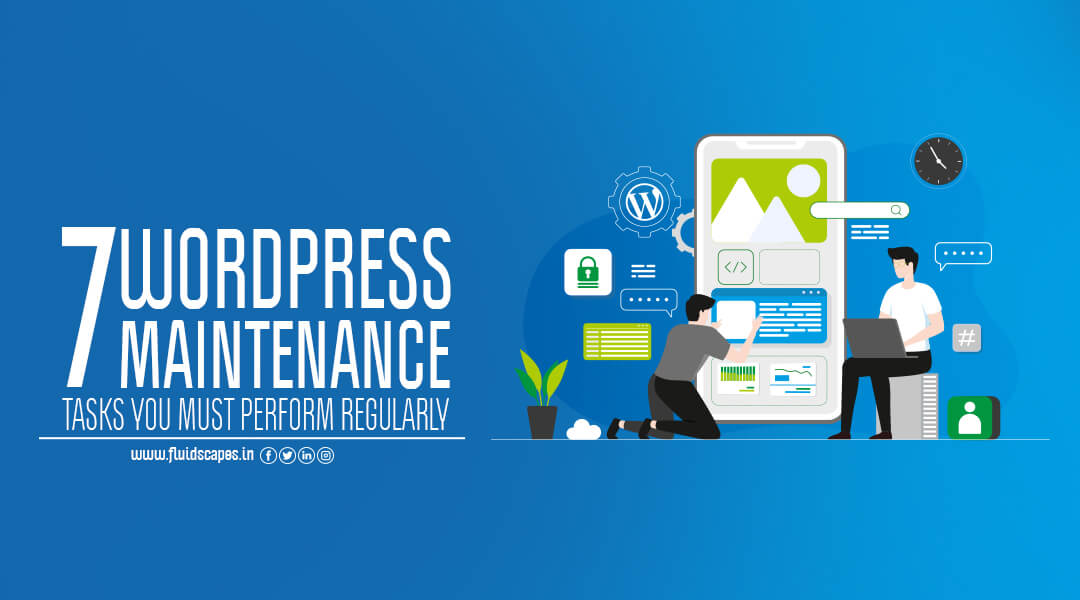 by fluidscapes
October 14th, 2022
9 MIN READ
7 WordPress Maintenance Tasks You Must Perform Regularly
All businesses are going digital and having a well-structured website is their basic need. Nearly 40% of the websites in recent years have been developed on WordPress. But few business owners are aware that websites develop impediments over a period of active use and therefore must be maintained periodically. This blog will give some insight into WordPress maintenance.
Regularity in your WordPress website maintenance is crucial to ensuring that your site is running at full capacity. As regular maintenance keeps your car in best condition, proper and regular website maintenance services keep your website updated, secure, and agile, to provide a smooth navigation experience to the visitors.
So, if you are thinking about how to maintain my WordPress website, here it is.
WordPress website maintenance involves a few tasks, such as ensuring that your website is secured with timely backup, the forms are doing fine, the page loading is fast, and so on. But these are not one time tasks, rather they should be conducted from time to time. Your website maintenance requires you to have a watch on all UX aspects.
ORM, Virtual Financial Services, ATL/BTL Marketing, Project Management, Brand Management, SEO, Web & App Development and much more.
*Your details are safe with us. We do not share or spam our valuable visitors*
Interested to find out how we could help you? Drop in your email and number and we'll get right back!
Here's an easy-to-use monthly WordPress maintenance checklist along with some tools and plugins that'll help:
#1. Install a WordPress Maintenance Plugin
It is always advisable to put your WordPress website on maintenance mode before starting any maintenance activity. This reassures your visitors and prevents them from creating a bad impression about your website. You may use a WordPress maintenance plugin to display a WordPress custom maintenance page that may simply read "Coming soon, site under maintenance" message to the visitors during the time your website is under maintenance.
#2. Insist your customers/users to change their passwords
Passwords are your first line of defense against unauthorized website access. For all of your online accounts, you should only allow strong, unique passwords. Your WordPress website, FTP accounts, and database are all part of this. However, even strong passwords also could be compromised without your knowledge.
That is why WordPress security experts advise changing your WordPress passwords frequently. Passwords for your WordPress admin area, FTP or SSH accounts, and your WordPress database password are all included.
The issue with strong passwords is that they are more difficult to remember. As a result, we recommend using password manager apps such as LastPass to securely store and easily fill passwords without having to type them.
#3. Test the forms on your website
Webforms are the request forms that the users fill up and submit in order to request for registration and other services. In a way the forms are like gates through which the customers enter your business, so they must always be up.
Form building plugins for WordPress like WPForms make it super easy to create beautiful forms. These forms may, however, stop sending emails or SMS, if there are configuration problems with your WordPress hosting server, email provider, or the mobile service provider.
It is important to make sure that all forms on your website are working correctly. Perform mock tests from time to time to check if your WordPress website is sending emails or SMSs properly. Follow the WordPress guide to fix the issues, if there are any.
As a best practice, we recommend using WP Mail SMTP plugin because it has email logging, and it will alert you when an email fails to send.
#4. Backing up your website using backup plugins
Backup plugins are one of the most important WordPress plugins in your arsenal. There are numerous excellent WordPress backup plugins available, such as UpdraftPlus and BackupBuddy. These can assist you in fully automating the WordPress backup process.
However, your automatic backup process may suddenly stop working without your knowledge. So it is advisable to run your backup plugin manually once in a while to take a full backup of your website. Check that your backup files are properly stored at the remote location of your choice (Google Drive, Dropbox, etc.) after a backup is completed.
#5. Make sure to update your WordPress
WordPress includes a system for managing updates to the WordPress core, plugins, and themes. You should make sure to update WordPress to the latest version and keep all of your plugins and themes up to date.
Having said that, there are times when you may miss an update. When the license of a premium plugin or theme expires, for example, it may fail to check for updates.
To manually check for updates, navigate to the WordPress Updates page. Examine all of your installed plugins and themes to ensure that they are up to date. If they aren't, make sure to document your reasoning for not updating.
#6. Optimize your WordPress database
The majority of data in WordPress is stored in the WordPress database. It houses all of your content, comments, users, and preferences.
Your database may accumulate a large amount of unnecessary data over time. This increases the size of your WordPress backups, which may have an impact on uploading, downloading, and restoring backups.
You can clean up clutter, defragment tables, and improve database performance by optimizing your WordPress database.
See our guide on how to optimize your WordPress database with one click for step-by-step instructions.
#7. Run the performance test of your WordPress website periodically
You may add new content, install new plugins, or even change the theme as time passes. All of these factors may have an impact on the performance of your WordPress site.
Faster websites not only improve user experience, but they also boost your SEO rankings. This is why you should conduct a thorough performance review of your website on a regular basis
Besides focusing on improving your homepage when reviewing your site's performance. test all other pages and content as well.
ORM, Virtual Financial Services, ATL/BTL Marketing, Project Management, Brand Management, SEO, Web & App Development and much more.
*Your details are safe with us. We do not share or spam our valuable visitors*
Interested to find out how we could help you? Drop in your email and number and we'll get right back!
Source- Fluidscapes
We are one of the best digital marketing companies in India that provides online reputation management services to all types of organizations. We assist businesses to stay on top of the game by leveraging the latest technologies and breakthroughs in marketing strategies and business processes. Want to grow your business, even more, get in touch with us and we'll tell you how.
---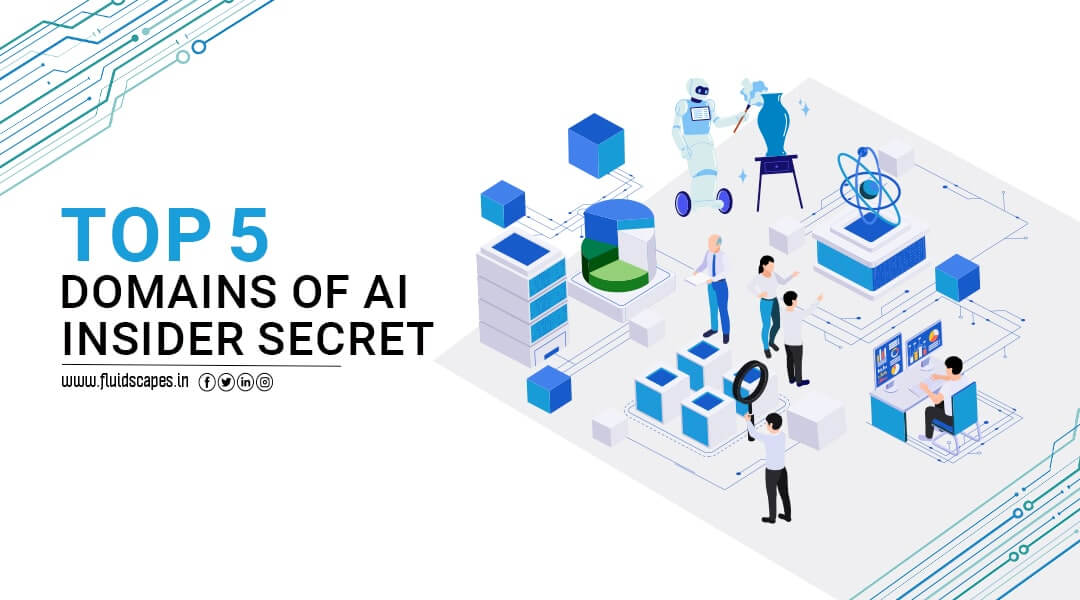 As AI continues to be among the most talked about subjects of modern times and …