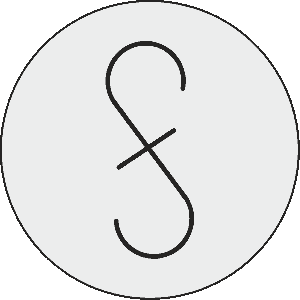 FSC Blog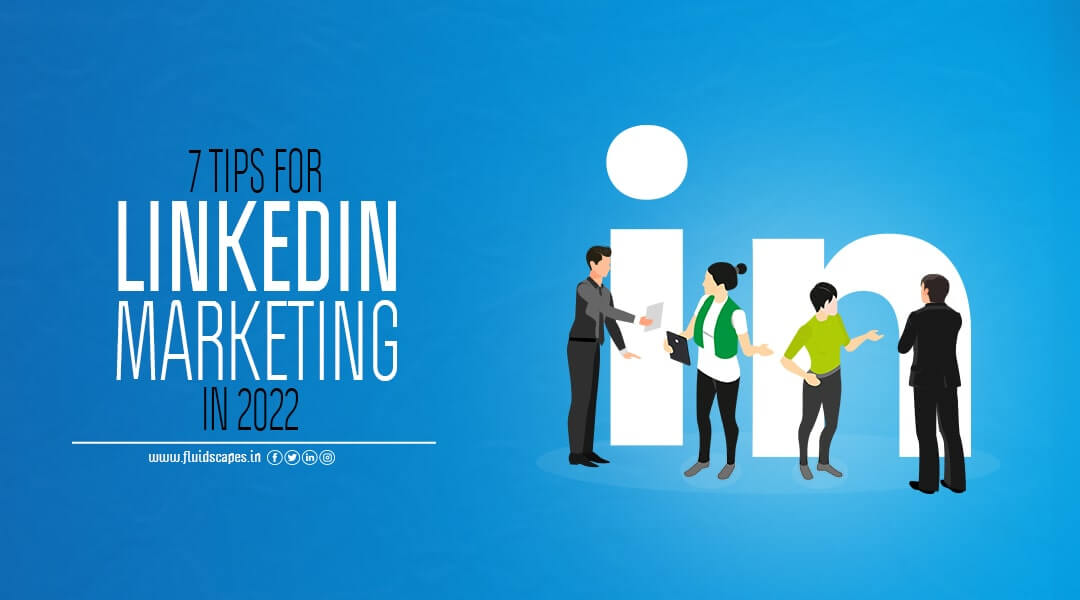 by fluidscapes
October 28th, 2022
10 MIN READ
7 Tips for LinkedIn Marketing in 2022
In terms of marketing, social networking sites are proving to be very effective.
LinkedIn is the one that 94% of B2B marketers trust to promote their services.
Many of us still see it as a platform for resume posting or potential hires, but it is indeed more than that for your company. With LinkedIn, you can improve the reach of your professional network. And with its growing user base, LinkedIn marketing could be your company's next big move.
But what exactly is LinkedIn marketing?
Let's find out!
LinkedIn marketing is the process of making connections and generating leads. Unlike Facebook, Twitter and Instagram, LinkedIn is a professional platform designed to help you connect. Aggressive advertising may not work on LinkedIn.
Why is LinkedIn marketing important?
With better implementation, we can leverage our connections to achieve our goals. LinkedIn marketing can boost your brand awareness and be a valuable addition to your digital marketing strategy. It is operational in establishing business relationships and reinforcing them.
Businesses engaged in LinkedIn marketing generate 277% more leads on average than those using Facebook alone, according to Sprout Social. In the present day, LinkedIn generates over 80% of all business leads. This shows that the right use of this platform can uplift your business.
Setting up and filling out your LinkedIn account
There is no hard rule for creating a LinkedIn marketing strategy. However, there are some common ways in which companies have been using Linkedin for marketing. For example:
Putting out content: Publish content that shows the domain expertise of your company. The quality of content would represent your authority in the particular field. You can post blogs, testimonials, related case studies and more on LinkedIn.
Sharing company news and achievements: If you are launching a new product or recently achieved a milestone, LinkedIn is a great platform to share it. LinkedIn marketing is a great way to spread the word for you.
Showcase the company's culture: How does your company stand out from the crowd? You can share it on LinkedIn. Snippets of your daily work, company events and behind the scenes, your point of view on recent social issues are some of the things you could consider posting. This also humanises your brand and helps it connect better with your audience.
ORM, Virtual Financial Services, ATL/BTL Marketing, Project Management, Brand Management, SEO, Web & App Development and much more.
*Your details are safe with us. We do not share or spam our valuable visitors*
Interested to find out how we could help you? Drop in your email and number and we'll get right back!
Now, let's jump on to 7 effective LinkedIn marketing tips:
#1. Grow your network
Identifying the opportunities to find clients directly can be done to find key prospects. Audiences that interact with your content can be kept in touch with You can tag your connections in promotional posts if you think that they can find them useful.
Another thing you can do is to ask your connections to write recommendations and testimonials for when they have interacted with you in case of availing a service or product or a post that you have put out.
#2. Post-quality actionable content
It is important to provide value to your audience. The audience on LinkedIn is hungry for knowledge or information. If you are writing and publishing blog articles on your website, make sure to repurpose them on LinkedIn. If you are coming up with new services, you can put out press releases on LinkedIn. Don't restrict yourself to one kind of content or link. Post video content too.
One of the best LinkedIn marketing examples is Netflix. Have a look at their LinkedIn page. The difference between the type of content they post on Instagram and LinkedIn is staggering. It's a perfect example of when a brand understands its audience.
#3. Be professional, not boring!
The ultimate goal of posting should be to engage the audience. If what you post is mumbo jumbo for your audience, the purpose of the content becomes null and void. Uh oh! Too many idioms, right? That should not be your problem. All you need to remember is the voice of your brand and audience behaviour. Don't be afraid to show your sense of humour every now and then either.
Comparison is also warranted. Look at what your competitors are posting. Find the untraced topics and try to make them your USP.
#4. Encourage employees to engage and promote
For a brand, employee advocacy can be an important tool. Tell your employees to update their respective LinkedIn accounts and promote your content on their accounts as well. Their description should include their role in your company as well as relevant work experience. They need to add professional connections to their profiles.
For a better approach, you can appoint a photographer to take photos of them to ensure that they are appropriate.
#5. Create and join groups
You know your audience, now create and join groups where they are. It would bring all your potential prospects under one roof. One additional advantage would be to increase your email list. This is a great way to establish your brand and generate leads.
LinkedIn groups are a highly neglected feature of the platform. When you interact with active members of the group and interact with different members, your credibility increases.
#6. Optimise
Search Engine Optimisation (SEO) can be done for your LinkedIn profile as well. Use relevant keywords that would enable people to find you. Find out what are the words that best describe you and use them.
It is also important to maintain consistency, both in the frequency of posting and the layout of your profile.
#7. LinkedIn analytics
There are many options to post on LinkedIn, so, it is necessary to figure out what works best for you. This can be done by looking at LinkedIn analytics. Numbers you can check: # Which types of posts earn the most engagement? Notice the number of impressions, clicks and comments a post generates. #Growth of followers #The results of employee advocacy Getting these insights would surely help you to improve.
And…
It's time for you to give your LinkedIn account the personality that would boost your marketing. Don't be surprised by how quickly you can scale your business with these LinkedIn marketing solutions. Whether it is generating leads, creating brand awareness or increasing traffic, LinkedIn marketing is an incredible opportunity to achieve it due to its strong 500 million registered user base.
ORM, Virtual Financial Services, ATL/BTL Marketing, Project Management, Brand Management, SEO, Web & App Development and much more.
*Your details are safe with us. We do not share or spam our valuable visitors*
Interested to find out how we could help you? Drop in your email and number and we'll get right back!
Source- Fluidscapes
We are one of the best digital marketing companies in India that provides online reputation management services to all types of organizations. We assist businesses to stay on top of the game by leveraging the latest technologies and breakthroughs in marketing strategies and business processes. Want to grow your business, even more, get in touch with us and we'll tell you how.
---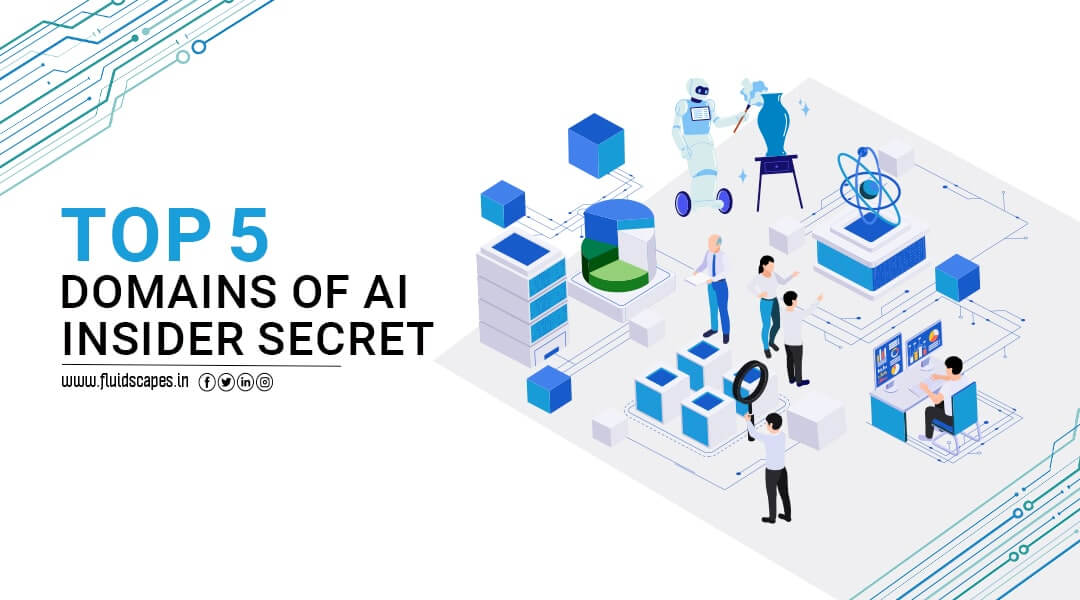 As AI continues to be among the most talked about subjects of modern times and …