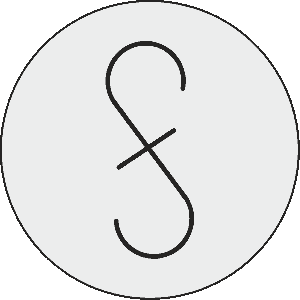 FSC Blog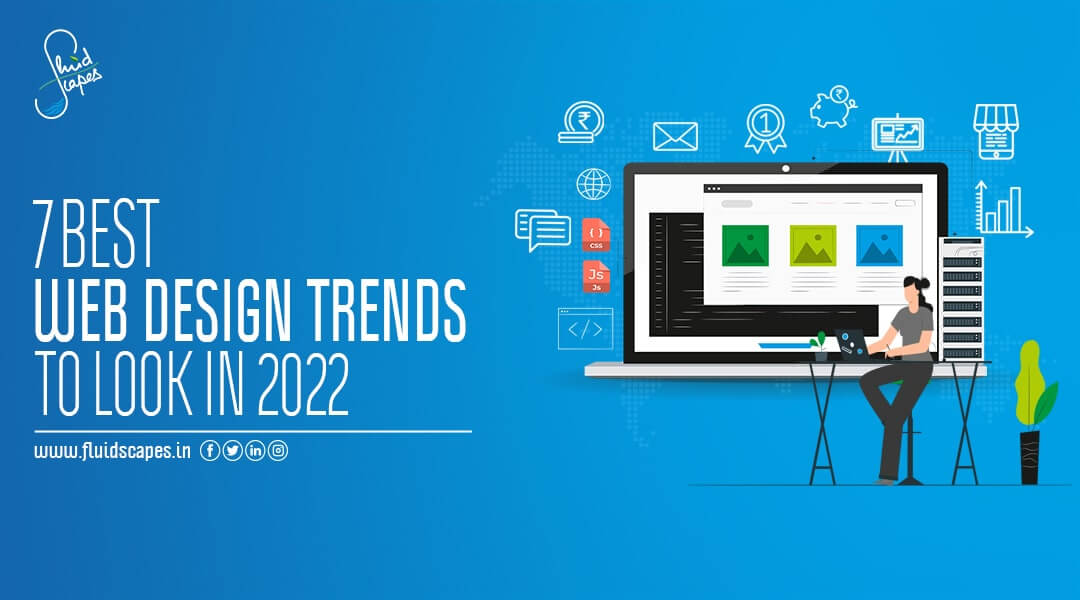 by fluidscapes
July 16th, 2022
9 MIN READ
7 Best web design trends to look in 2022
Is web design heading to be a new form of art? Well, the striking impressions made by some websites do evoke such thought in mind, thanks to amazing progress in softwares and the new breed of developers with artistic sense.
Nearly a third of the world population spend long hours on the web. That is a very big virtual marketplace already and expanding. The businesses are jostling to establish their presence on the web, giving developers the scope and space to experiment and introduce new web design trends.
What Makes a Web Design Stand out?
However, it's not just the visual effects that makes a website stand out. Modern websites are increasingly becoming like one-stop shops where the customers can get all relevant information and avail a variety of utilities to complete a purchase process. This makes the inclusion of the new technology based utilities an important aspect of website design ideas.
If you think it's time to revamp your website, better take a look at these 7 website design trends of 2022 to set priorities:
ORM, Virtual Financial Services, ATL/BTL Marketing, Project Management, Brand Management, SEO, Web & App Development and much more.
*Your details are safe with us. We do not share or spam our valuable visitors*
Interested to find out how we could help you? Drop in your email and number and we'll get right back!
#1. Return of bold big fonts in modern web design
Trends keep coming back. Titles with big, bright, and bold fonts are again taking the center stage, either in black against white background or in other vibrant color combinations. Websites are becoming brighter, sharper, and more innovative in their design, replacing shades of gray and pale colors.
Enlarged text fonts and saturated colors are going to be the dominating influence in website design ideas to create an instant impact on the target audience. It'll make your website very appealing and stand out from the rest.
#2. Kinetic typography to lead the web design trends in 2022
Kinetic typography, often known as motion typography or animated text, is the art of combining movement and text. It attracts viewers' attention by challenging them to visually trace words that travel across, up, or down the page, defying horizontal text standards.
It can also employ color, font size, and font selection to highlight specific words. This, in turn, can elicit specific feelings in the viewer/reader, especially when combined with audio that uses appropriate emphasis and intonation.
Animation is a powerful tool for expressing your ideas with graphics that are fun to watch and interesting to read. The characters can fly, float, grow, unfold, or turn.
#3. Memphis design brings a new era in web design
Memphis design, which was once thought outrageous is making waves in the field of website design and is set to be a major trend in 2022. Memphis Design is a design approach from the 1980s that is defined by a scattering of vividly coloured shapes and lines. Circles and triangles are frequently combined with black-and-white graphic motifs such as polka dots and squiggly lines.
The secret of Memphis style becoming a trend in modern web design is that it helps to grab the attention of viewers from afar. It's fun, an oasis of color and vibrancy in a monochromatic, minimalist world.
#4. Monochromatic web design ensures no color clash
A monochromatic color scheme in website design employs a one-color scheme made up of varying tones of the same color. Once you've decided on a base color, you may use a color wheel to select other shades of that same color, changing the saturation and tone of the base color to select brighter and darker hues.
Designing monochromatic websites has some advantages, such as no or very little color clashes and fewer distractions that help users focus on the content.
#5. Accelerated mobile pages (AMP) for high speed loading
Revival of AMP is on the cards that will enhance the mobile web browsing experience in 2022. AMP is an open source HTML framework developed by Google that can load web pages at a lightning speed. In addition, AMP can help improve the core business metrics such as the amount of conversions on web pages, and also minimizes the bounce rate.
Although AMP adoption has been trending somewhat downward since 2020, it remains the most prevalent mobile technology used globally, appearing on 35% of websites that employ mobile technologies and more than half of the top 10,000 websites.
$6. Single-page applications (SPA) for high speed processing
Single-page application (SPA) is one of the most significant current innovations in web development. In a SPA, the JavaScript-based online application loads a single HTML page in a visitor's browser and dynamically rewrites the same page with new data from the web server as needed.
This is in stark contrast with the traditional method of loading new pages entirely, and therefore results in much faster transitions. With the help of SPA, websites provide native app-like experiences to the users.
#7. Motion UI to boost UX web design
The surge in smartphone use raised the popularity of motion design as a vital UX web design tool. Consumers today want not only faster and more mobile-friendly digital experiences, but also richer and more interactive ones.
Adding motions to the user interfaces turns your website very interesting to explore. Using motion UI techniques, you can create an object that slides, spins, bounces, and does many other types of movements.
Motion UI is a front-end framework that allows developers to create completely responsive web pages and mobile applications while also utilizing predefined motions in a native app scenario.
As the virtual marketplace is set to dominate the business space at a fast pace, the importance of having an effective website is coming to the fore. A pleasing, smart, active website that provides a high level of user experience keeps a business ahead of the competition.
ORM, Virtual Financial Services, ATL/BTL Marketing, Project Management, Brand Management, SEO, Web & App Development and much more.
*Your details are safe with us. We do not share or spam our valuable visitors*
Interested to find out how we could help you? Drop in your email and number and we'll get right back!
Source- Fluidscapes
We are one of the best digital marketing companies in India that provides online reputation management services to all types of organizations. We assist businesses to stay on top of the game by leveraging the latest technologies and breakthroughs in marketing strategies and business processes. Want to grow your business, even more, get in touch with us and we'll tell you how.
---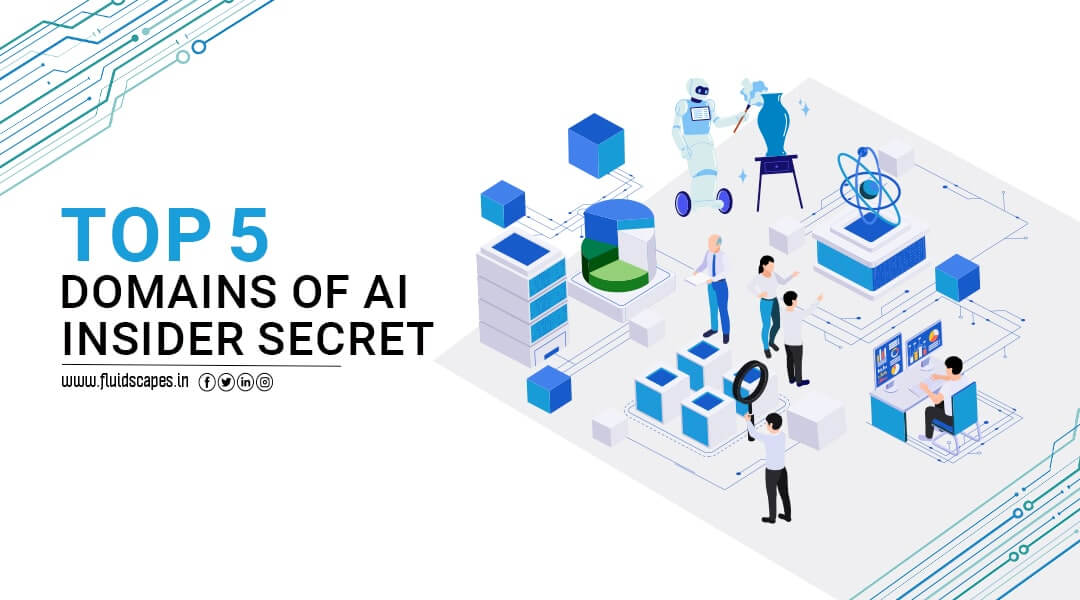 As AI continues to be among the most talked about subjects of modern times and …