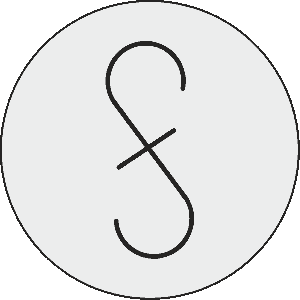 FSC Blog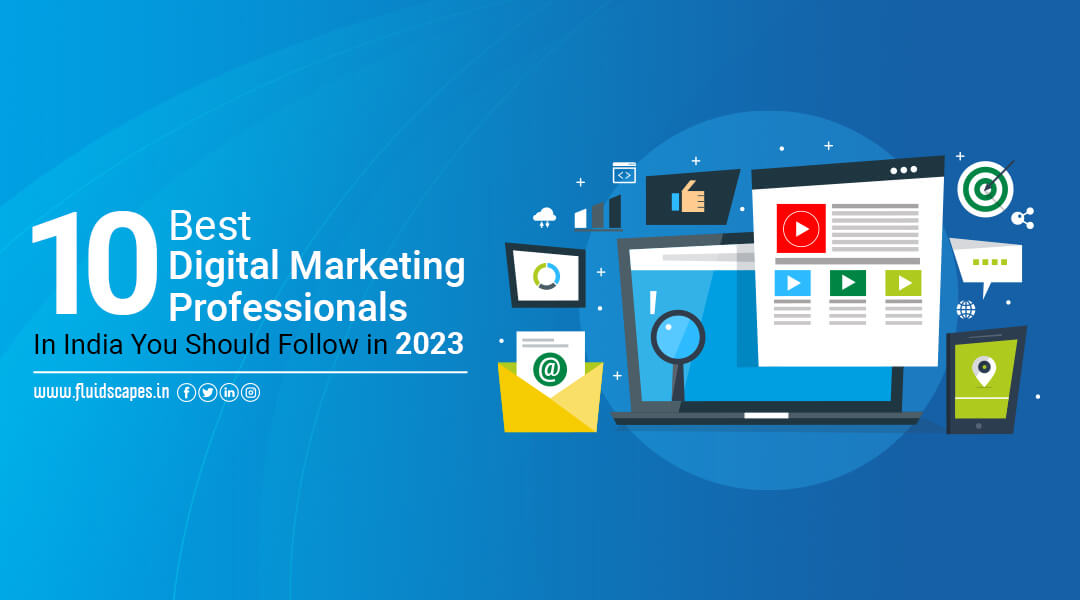 by fluidscapes
June 9th, 2023
19 MIN READ
10 Best Digital Marketing Professionals In India You Should Follow in 2023
Having achieved exemplary digital promotion, India is leading the global digital economy with its strong digital ecosystem. Apart from the government's unwavering support to build the infrastructure and facilities, it's the rich talent pool combined with entrepreneurial drives that are playing a very critical role in developing and spreading the digital culture to each corner of the country.
This article highlights a list of some of the top digital marketing professionals in India whose passion and dedication are contributing immensely to the country's new identity as the fastest growing social media market in the world.
Ananthanarayanan V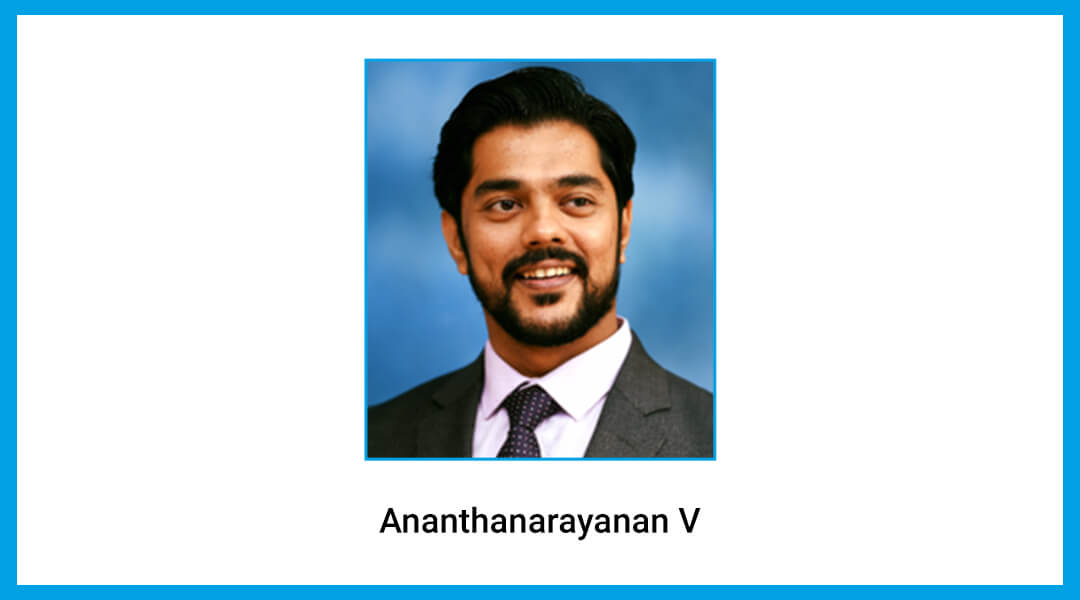 Anantha has over 18 years of experience in the corporate and entrepreneurial worlds, and he has a remarkable record of accolades to his name. Anantha, an IIM Indore alumnus and the founder/CEO of Techdivine Creative Services, has delivered direct sales of more than $100 million using social media and other digital marketing ROI tactics for customers across 12 countries. Anantha is a four-time CMO ASIA and World Marketing Congress award winner.
In addition to a large list of other achievements, he is mentioned on his LinkedIn page as a contributor to the Harvard Business Review, visiting faculty, corporate trainer, speaker, author, social media brand influencer, digital ROI strategist, and C-suite ROI coach.
He is also well-known for his work as a blogger, brand strategist, and influencer on social media with an impressive clientale of brands such as TATA, HONDA, Edelweiss Tokio Life, HUL, SKODA, Pantaloons, Micromax, Airtel etc
Sorav Jain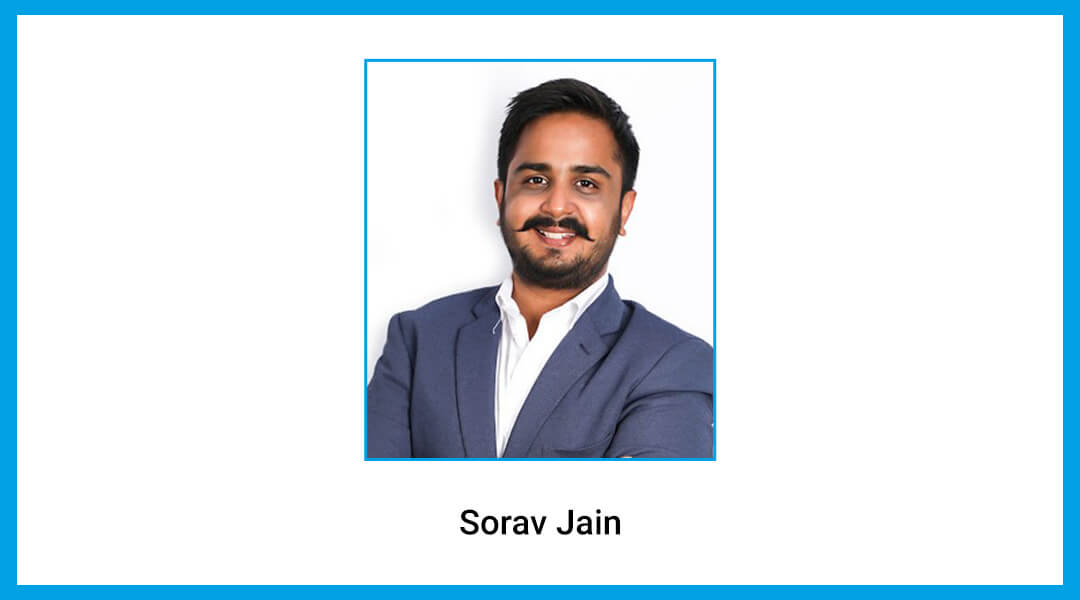 One of the most talented young people enhancing the Indian digital marketing environment is Sorav Jain. Sorav earned an automatic spot in our lists of India's top digital marketing experts for 2021 after being named one of the Top Social Media Marketers under the age of 30 by Social Samosa and honoured as one of the "Top 25 Social Media Professionals of India" by the Global Youth Marketing Forum. In addition to a large list of other achievements, he is mentioned on his LinkedIn page as a contributor to the Harvard Business Review, visiting faculty, corporate trainer, speaker, author, social media brand influencer, digital ROI strategist, and C-suite ROI coach.
Sorav is a diverse entrepreneur, digital marketing and social media specialist, consultant, trainer, author, and speaker with a master's degree in International Marketing Management from Leeds University Business School.
He spearheads one of the top Digital Marketing communities with 45,000+ Members titled Digital Marketing Question and Answers on Facebook and has authored books such as "Social Media for Business" and "How to Build Your Personal Brand on Social Media."
Source – Sorav Jain (Digital Marketing Consultant)
Deepak Kanakaraju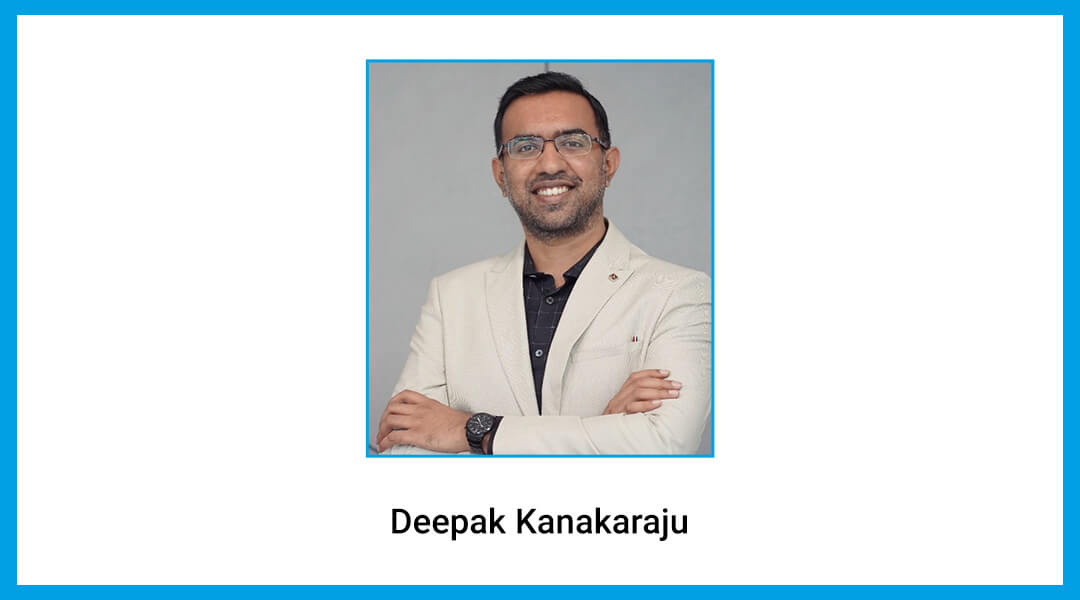 Deepak Kanakaraju, also known as DigitalDeepak, manages the world's largest Digital Marketing group on Facebook, Learn Digital Marketing. He is also a TEDx speaker, author, and digital marketing trends consultant. Deepak has published a book titled 'Edge of Sanity' that gives us great insights into entrepreneurship, in addition to his strong entrepreneurial characteristics that helped him earn his spot as one of the top digital marketers in India.
Deepak created PixelTrack, a digital marketing firm that serves numerous Fortune 500 organisations. He is also a co-founder of OptinChat.com, another startup.
His hobbies include motorcycling and playing guitar.
Source: Deepak Kanakaraju (Digital Deepak)
Prateek Shah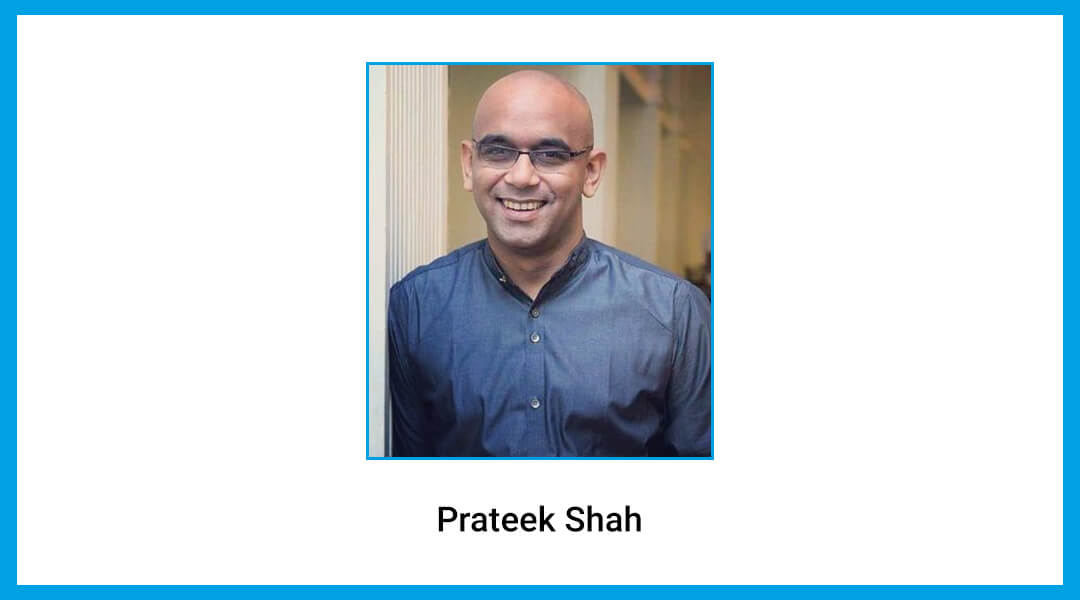 Prateek Shah, a renowned digital marketing trainer in India, is widely acclaimed for his expertise in the field. He is the founder of Digital Defynd, a prominent platform that offers access to top-notch e-learning training programs and courses from around the world, spanning diverse sectors and domains.
As a prominent figure in India's thriving digital entrepreneurship community, Prateek plays a pivotal role in driving the nation's digital literacy to new heights. His contributions have earned him the well-deserved recognition as India's leading digital marketing specialist.
Throughout his career, Prateek Shah has trained numerous individuals in the realm of digital media and marketing. His training initiatives extend to B-Schools and corporations across India and beyond, where he conducts workshops and imparts valuable knowledge. Participants who attend his training sessions or workshops are awarded certifications, further enhancing their professional credentials.
Prateek's commitment to sharing his expertise and empowering others has made him a trusted mentor and influencer in the digital marketing industry. His dedication to staying ahead of emerging trends and industry advancements allows him to provide cutting-edge insights and strategies to his students and clients.
With Digital Defynd as his brainchild, Prateek Shah has created a platform that serves as a gateway to high-quality digital learning experiences. By curating and showcasing the best e-learning programs and courses, he facilitates skill development and continuous learning for professionals across various domains.
Source: Prateek Shah (digitaldefynd)
ORM, Virtual Financial Services, ATL/BTL Marketing, Project Management, Brand Management, SEO, Web & App Development and much more.
*Your details are safe with us. We do not share or spam our valuable visitors*
Interested to find out how we could help you? Drop in your email and number and we'll get right back!
Mridul Kabra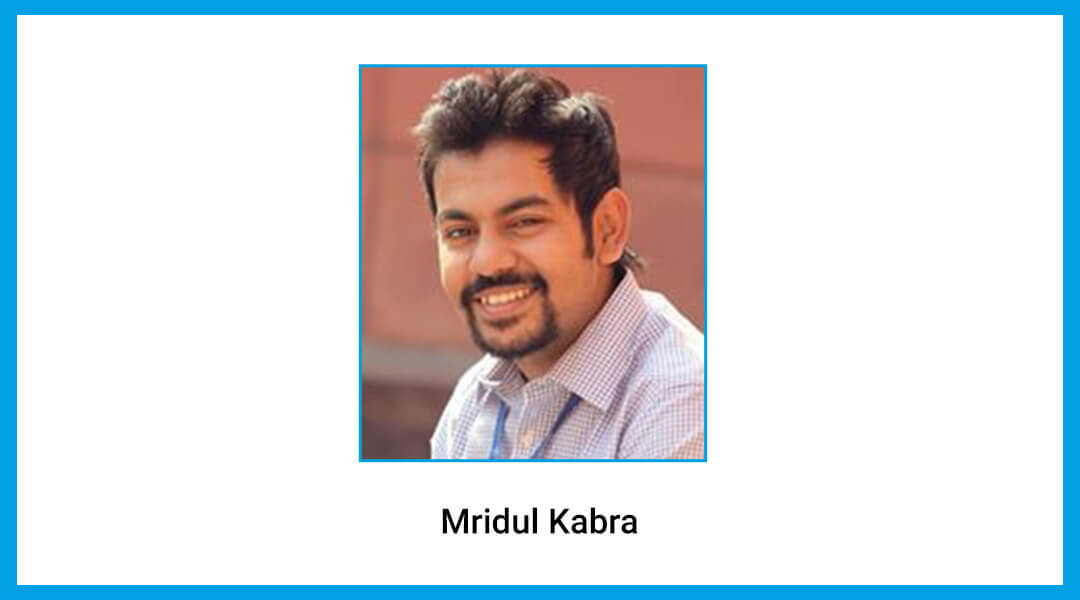 From studying architecture in 2011, Mridul Kabra registered his digital marketing firm Quadrigo in 2015, and 8 years later he is a leading consultant, trainer, and speaker on online marketing.
Mridul has worked for more than 100 companies and individuals, consulting them to achieve their digital marketing goals. He is also a regular speaker and trainer of digital marketing at some IITs, NITs, and MBA colleges in India, having trained more than 1500 students in those prestigious colleges.
Mridul contributed his expertise in the development of more than 300 websites and mobile apps, was invited to speak at TEDx on blockchain. At present Mridul is engaged in developing udemy courses on Alexa.
Pradeep Chopra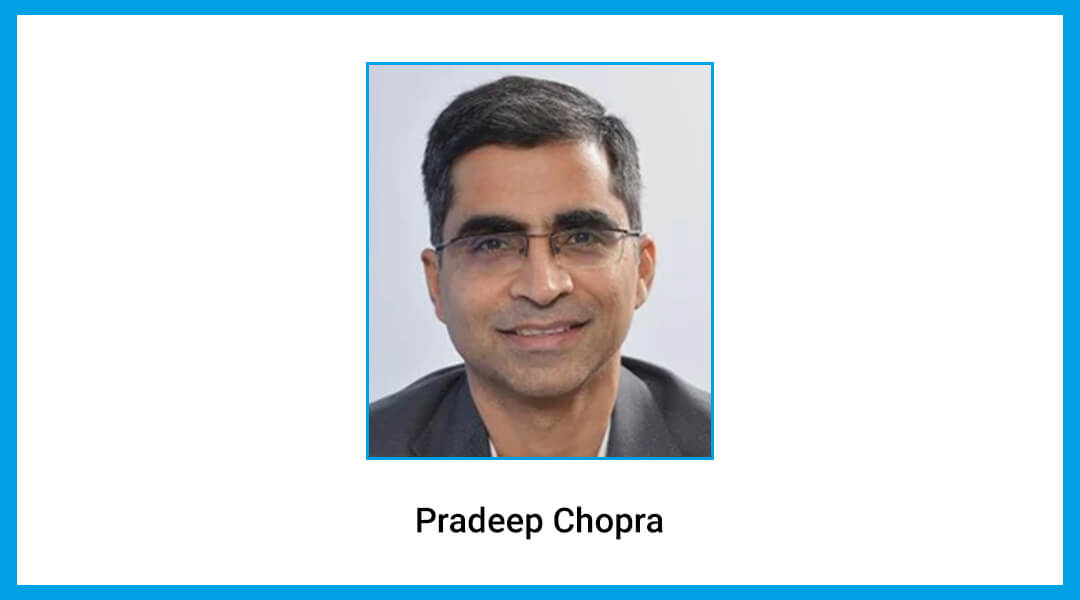 Pradeep Chopra, a trailblazer in the Indian digital marketing landscape, has been at the forefront of the industry since 2000. With over two decades of experience in the Internet industry, he is widely recognized as one of the top digital marketing experts in India. For the past 13 years, Pradeep has been a dedicated digital entrepreneur and currently holds the position of Co-founder & CEO at Digital Vidya.
As an graduate of IIT Delhi, Pradeep brings a strong educational background and technical expertise to the table. Leveraging his extensive knowledge, he has personally mentored and guided more than 2500 individuals, including CEOs, across Asia. Through Digital Vidya's immersive and practical digital marketing training programs, Pradeep has empowered entrepreneurs and professionals to establish and expand their businesses and resources.
Pradeep's hands-on approach and comprehensive coaching have enabled countless individuals to navigate the digital landscape with confidence and achieve tangible results. By sharing his insights and strategies, he has played a pivotal role in shaping the success stories of numerous businesses. His deep understanding of the digital ecosystem and his ability to effectively communicate and impart knowledge make him a sought-after authority in the field.
With a passion for empowering others and a commitment to excellence, Pradeep continues to drive innovation and transformation in the digital marketing realm. Through his visionary leadership at Digital Vidya, he remains at the forefront of industry trends and advancements, ensuring that his students and clients stay ahead in the rapidly evolving digital landscape.
Source: Pradeep Chopra (Digital Marketing Pioneer)
Jitendra Vaswani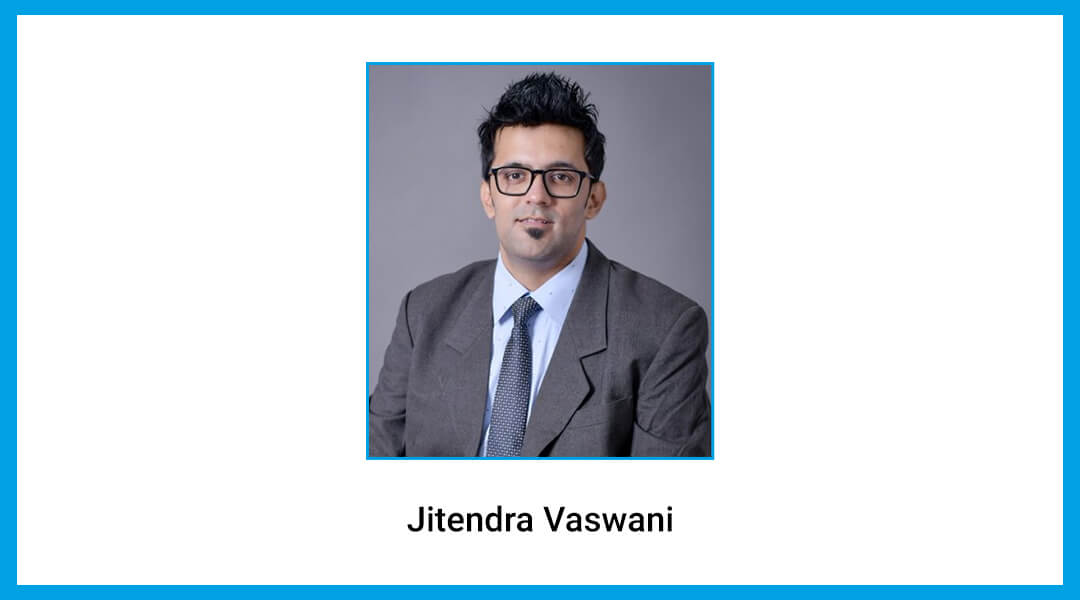 Jitendra Vaswani is an international keynote speaker and digital marketing practitioner. He is the creator of the infamous Internet Marketing blog BloggersIdeas.com, where he interviewed marketing legends such as Neil Patel and Rand Fishkin.
Jitendra is also a best-selling author, having authored the book "Inside A Hustler's Brain: In Pursuit of Financial Freedom" which has sold over 20,000 copies worldwide.
With a wealth of experience under his belt, he has successfully trained and mentored hundreds of digital marketing professionals. Over the years, he has been a sought-after speaker, delivering insightful workshops on digital marketing across the globe. These workshops have provided a platform for addressing queries, discussing digital career challenges, and sharing best practices.
Driven by a passion for digitalization, his ultimate goal is to empower individuals and businesses to take their businesses to the next level. Through his expertise and guidance, he strives to demonstrate that dreams can become a reality through dedicated hard work. By imparting knowledge and practical skills, he inspires others to embrace the power of digital marketing and unlock their true potential.
A fabulous digital entrepreneur Jitendra Vaswani is on his way to becoming a big name in the digital awareness drive within and outside India and is therefore spotted as one of the top digital marketers in 2021.
Source: Jitendra Vaswani (Digital Marketing Consultant)
Nidhi Singh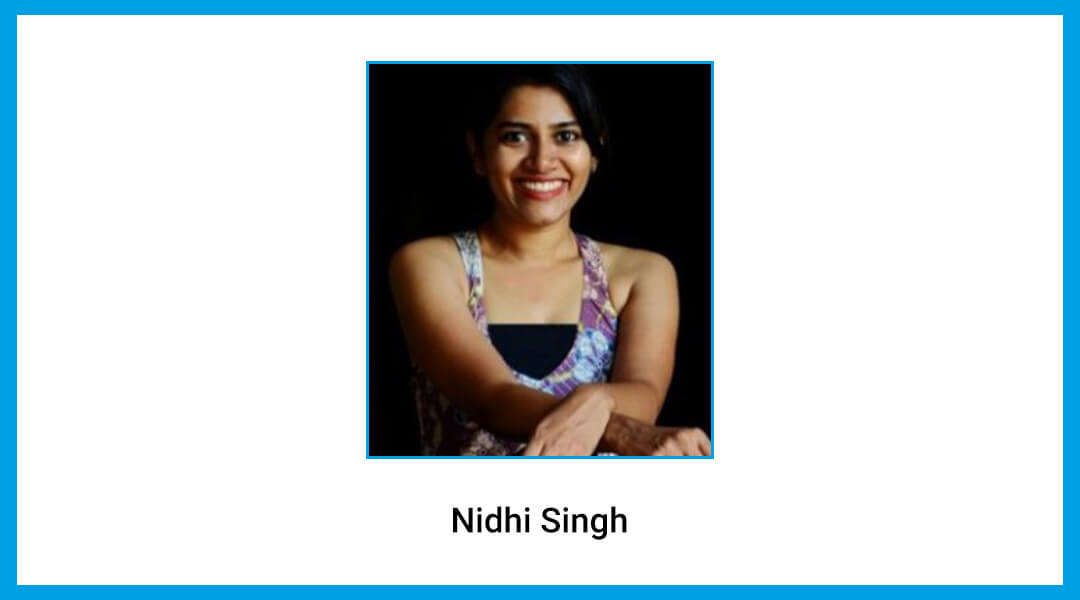 Nidhi Singh, a talented and accomplished young digital marketer, has consistently made her mark in the industry and has been featured in numerous prestigious lists of top digital marketers since 2018. With an impressive following of over 75,000, she has also been recognized as a two-time Top Content Creator and Writer on Quora.
Nidhi is highly regarded for her expertise in digital marketing strategies, which she regularly shares through her insightful articles. Her contributions have been featured in renowned international magazines such as Inc. and HuffPost, solidifying her reputation as a thought leader in the field.
In addition to her content creation, Nidhi offers valuable business consultation services. Her expertise spans areas such as website evaluation and improvement, search engine optimization (SEO), app interface enhancements, email marketing, Facebook marketing, and the establishment of key performance indicators (KPIs) for startup marketing.
Currently serving as AVP Growth Marketing at DBS Bank, Nidhi previously held the position of Marketing Head at EduPristine, a startup that experienced remarkable growth under her leadership. This success ultimately led to its acquisition by Adtalem, a global education giant listed on the New York Stock Exchange. Nidhi's unwavering enthusiasm, dedication, and commitment to delivering stellar quality have earned her a reputation as one of the best digital marketers in India's dynamic digital marketing industry.
Her achievements and contributions have not only showcased her expertise but have also positioned her as a source of inspiration for aspiring digital marketers. Nidhi continues to make significant contributions to the industry, leveraging her skills and knowledge to drive growth and success for businesses in the digital realm.
Source: Nidhi Singh (Digital Marketer)
Himanshu Arora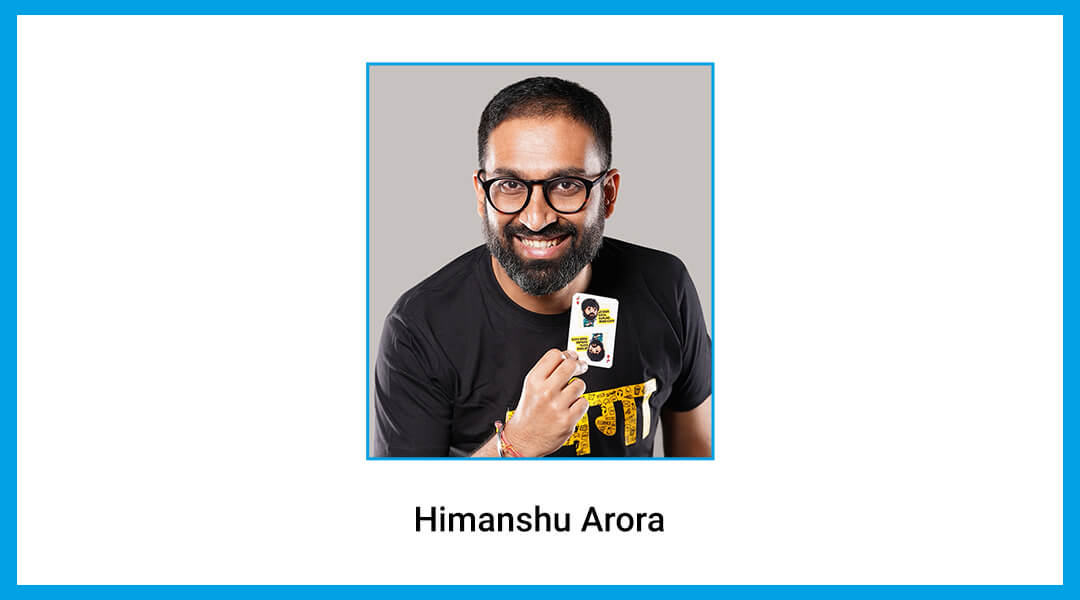 Himanshu Arora is widely recognized for his dynamic approach to marketing on electronic media, earning him the moniker of 'Marketing Mafia'. His expertise lies in designing, strategizing, and implementing impactful electronic advertising and marketing campaigns. With a notable reputation as a Google product and sales trainer, Himanshu has been honored with prestigious Google awards and has lent his expertise to over 50 firms, ranging from Fortune 500 companies to startups. Some of the renowned brands he has collaborated with include Coca-Cola, SAP, Accenture, Citibank, HUL, Decathlon, Google, Horlicks, NBA, and many more. These experiences have firmly established him as an expert in online marketing and branding, showcasing his exceptional knowledge in the field.
Himanshu is also sought after for his training sessions on electronic advertising and digital marketing strategies, catering to major corporations such as HUL, TOI, Pidilite, TCS, ICICI, Kodak, Nokia, Wipro, HPCL, and prestigious educational associations.
As a co-founder of 'Digital Panga', Himanshu has dedicated eight years to honing his skills in social media marketing (SMM) and search engine marketing (SEM). His in-depth understanding of online user behavior allows him to analyze and optimize campaigns, ensuring a high return on investment (ROI) for his clients. His expertise and credibility in these areas have earned him a strong reputation as a trusted advisor in the digital marketing industry.
With a passion for staying ahead of industry trends and leveraging the power of electronic media, Himanshu Arora continues to make a significant impact. His ability to deliver exceptional results and his relentless pursuit of excellence have solidified his position as a go-to expert for businesses seeking to maximize their online presence and drive success in the digital realm.
Source: Himanshu Arora (Digital Marketer)
Rajat Jain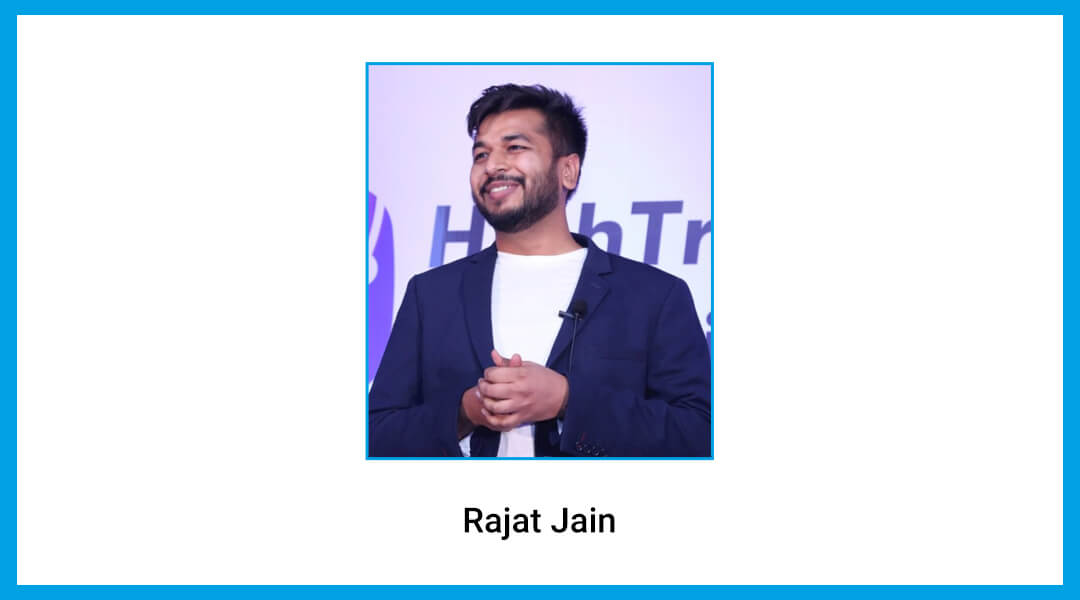 Rajat Jain is the founder of Shootorder, a Hyderabad-based digital marketing company.
Rajat's area of expertise is using the scientific approach in the field of digital marketing. He has created industry-leading algorithms, methods, and automation systems. Tools developed by his companies, such as an email marketing automation tool, a link indexing tool, a social media post scheduler, and an SEO site auditor, have a sizable subscription base and are supported by fervent developer and follower communities.
In addition to developing various tools, he is an expert in blitzkrieg marketing (a marketing campaign used to establish an abrupt and exciting presence in the market used for product launches or marketing products in a completely new domain) and guerilla marketing (marketing campaigns used to market products or services to disrupt or compete in established domains). Price-Point Hiking (Increasing a price point that the market accepts; this entails a stronger association with the organisation throughout the formulation of pricing strategy) is a method wherein brands are more frequently connected with a particular price point in the market.
Source: https://www.speakrj.com/meet-rajat/
ORM, Virtual Financial Services, ATL/BTL Marketing, Project Management, Brand Management, SEO, Web & App Development and much more.
*Your details are safe with us. We do not share or spam our valuable visitors*
Interested to find out how we could help you? Drop in your email and number and we'll get right back!
Source- Fluidscapes
We are one of the best digital marketing companies in India that provides online reputation management services to all types of organizations. We assist businesses to stay on top of the game by leveraging the latest technologies and breakthroughs in marketing strategies and business processes. Want to grow your business, even more, get in touch with us and we'll tell you how.
---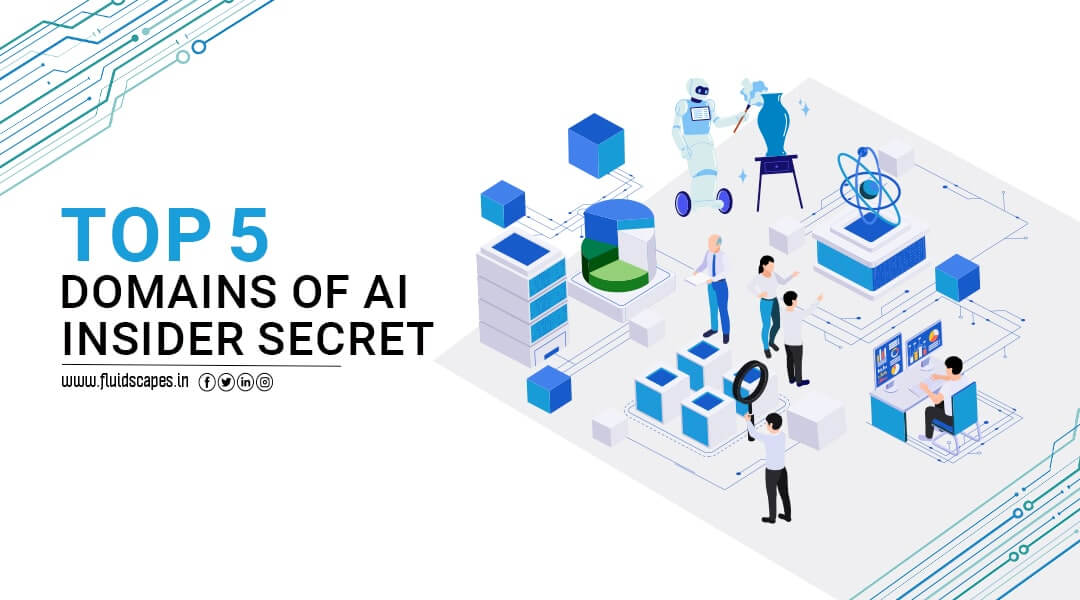 As AI continues to be among the most talked about subjects of modern times and …