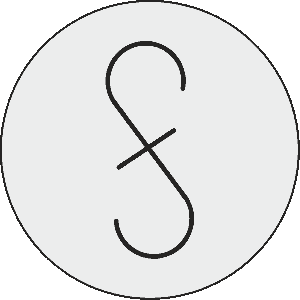 FSC Blog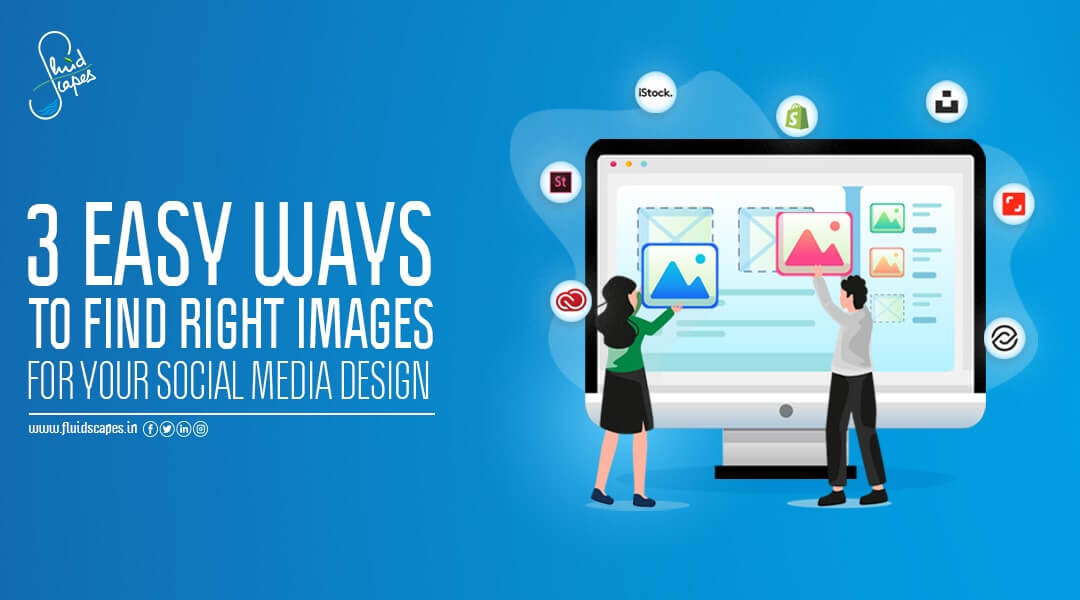 by fluidscapes
May 2nd, 2022
11 MIN READ
3 Easy way to Find Right Images for your Social Media Design
The way a tree with beautiful flowers easily attracts your attention, content with the right visuals make instant appeal to the viewers and carve out a path of engagements. And the more mainstream marketing and branding turning online, want for appropriate and eye-catching visuals also going north.
Social media posts, blog posts, thumbnails for videos, ads, slideshows – your multi-channels digital marketing campaign is a voracious eater of visual content. But how will you source such a large quantity of visuals that'll be attractive, plagiarism free, and will reflect your content ideas?
Fortunately, you have got some great sites of stock photos, both chargeable and free of charge. While chargeable photos or footage offer you some degrees of exclusivity, many free sites offer you the right to edit.
Given the large volume of online images consumed by your digital marketing, it only makes sense to take a mixed approach. Going for only payable photos will overshoot your marketing budget
So you need to explore a number of stock image sites to find the best ones for your posts. But you can't just pick and paste them at your will. Each image has its own rules and licensing for usage, and unauthorized use of them might put you in trouble.
A large number of stock photo sites already exist on the web and many new ones are coming up frequently. We have compiled a list of both paid and free sites, which are among the most used due to various factors.
But before that take a look at the various types of licenses associated with using the online images. This will help you pick the right images without violating the creator's copyright.
ORM, Virtual Financial Services, ATL/BTL Marketing, Project Management, Brand Management, SEO, Web & App Development and much more.
*Your details are safe with us. We do not share or spam our valuable visitors*
Interested to find out how we could help you? Drop in your email and number and we'll get right back!
Types of licenses
There are these 4 categories or licenses associated with online images. Below are the brief descriptions of them.
Rights managed – Photographs or images that are rights-managed or rights-protected can be purchased for one-time usage or for a limited period of time, or for a defined purpose under a copyright license.
Most of the chargeable stock pictures available on the sites like Getty Images, iStock, and Shutterstock are rights managed. As the rights-managed photos often come at a high cost, it's wise to read the purchase agreement to make sure you're picking the right one.
Royalty free – The user pays a one-time purchase for a royalty-free image, which covers multiple uses with no further fees. Check the licensing agreement for information on how to use the photo and any limits on usage kinds.
Creative common – Common free license images are free to use but are protected by copyright protection. You can share, repurpose, and adapt them as per your requirement. The most prevalent free license for images is the Creative Commons license, which has six degrees of free usage.
Public domain – Public domain photos are not copyrighted, have no restrictions on use, and there are no costs for any form of use. Most images older than 100 years, as well as any photo created by the government or a government agency, are in the public domain.
Our preferred sites for stock images
Shutterstock
Shutterstock has probably the largest and most diversified collections of over 360 million images. For your projects, it also has graphics, vectors, movies, and music. Shutterstock caters to different types of requirements, offering various plans at different price points.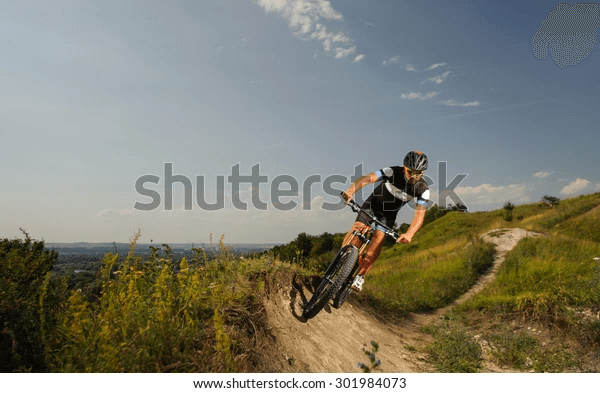 Shutterstock's collection is so huge that its website covers individual genres of the subjects or themes. You can also edit photos using Shutterstock editor. And don't forget to check out their creative trends report that updates you of the current waves in design, image, and photography.
Adobe stock
Adobe's creative software, such as Photoshop, InDesign, and Illustrator, are well-known. And with that great legacy comes Adobe Stock, a high-end stock photo site. You can select from a wide range of curated photos, videos, illustrations, vector images, 3D assets and templates – all royalty-free.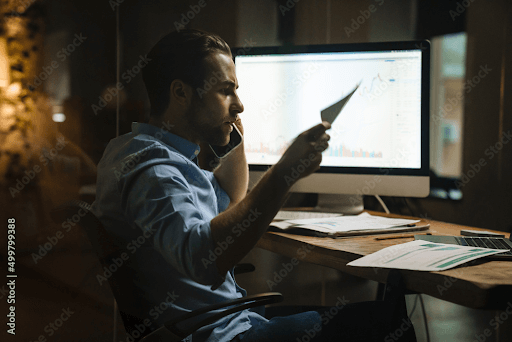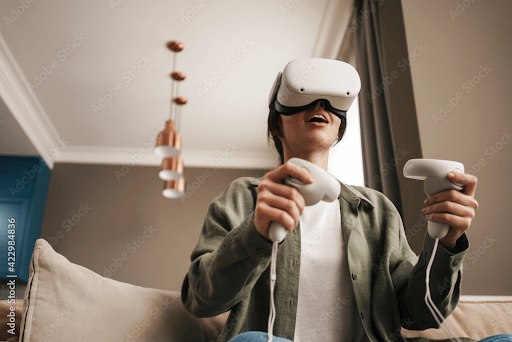 If you currently use Adobe Creative Cloud products, Adobe Stock is ideal since you can access, manage, and use Adobe Stock photos directly from these Adobe tools.
Reshot
Huge collection of stock photos to download from this site with commercial licenses absolutely free of cost and attribution requirements. Less polished and realistic images are the key reasons why designers prefer to get photos from Reshot for social media posts.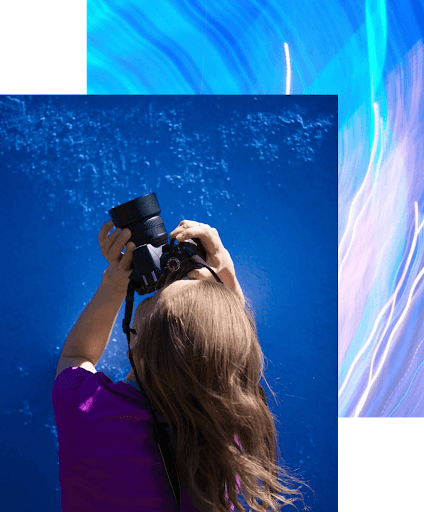 You can download, copy, edit, distribute, and use images for free. However one doesn't have the right to compile images from Reshot to create or help create a similar or competing site.
Shopify Burst
This free stock website is clean, fast, and easy to navigate for high resolution images that are good for business posts and mainly targeting the entrepreneurs.
One of Shopify Burst's best features is its 'Business Ideas' section. This section has images that are specific to ecommerce categories. For example, you can search for images meant for specific types of ecommerce stores, such as yaga products or enamel pins
Unsplash
Unsplash is another top resource for free stock pictures for ecommerce businesses. Every 10 days, the site updates its database by adding 10 royalty-free pictures.
The images on this site are of superb quality and would be matching and appropriate for any type of marketing campaign you build for ecommerce sites. However, Unsplash's search capability is limited, which is one of its drawbacks. Another point of concern is that most images are abstract.
iStock
iStock, promoted by Getty Images, offers you a large range of paid stock photos ideal for themes, such as landscape, nature, holidays, technology, and even jobs & careers. iStock is most suitable for designers looking to create attractive visuals for commercial and non-commercial posts. They can use craft stock plugin and iStock editor to edit photos for their creative projects.
Likewise, there are many more websites that offer tons of royalty free images. Here is a list of a few of them, if you would like to explore. However, as given earlier, free images come with different agreements. Just make sure the visuals you're going to copy aren't covered by any restriction or license agreement.
Personalize images by editing them
Free stock images keeps your marketing budget low but the problem is everyone has free access to them. It's frustrating when you post a cool business image only to discover that your competitor has used the same image. There's nothing you can do to stop this, but you can edit the images to customize for your brand.
Summery
Visual pinups multiply likes and shares of your social media content and are regarded as essential for expanding your reach and driving conversations. While you can design your social media posts using suitable images from numerous stock image sites, it is necessary to watch the rights and licenses associated with the pictures. A royalty free image may not be a free-to-use image. Also, free images are often found overused, which doesn't help your campaign. So, editing images to customize for your brand is the best way.
ORM, Virtual Financial Services, ATL/BTL Marketing, Project Management, Brand Management, SEO, Web & App Development and much more.
*Your details are safe with us. We do not share or spam our valuable visitors*
Interested to find out how we could help you? Drop in your email and number and we'll get right back!
Source- Fluidscapes
We are one of the best digital marketing companies in India that provides online reputation management services to all types of organizations. We assist businesses to stay on top of the game by leveraging the latest technologies and breakthroughs in marketing strategies and business processes. Want to grow your business, even more, get in touch with us and we'll tell you how.
---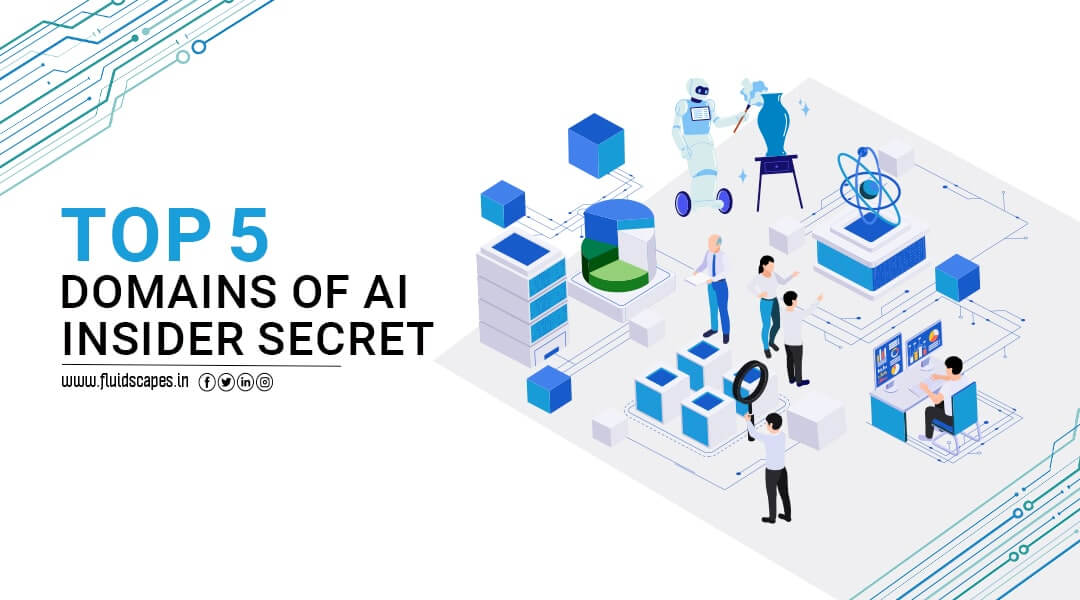 As AI continues to be among the most talked about subjects of modern times and …