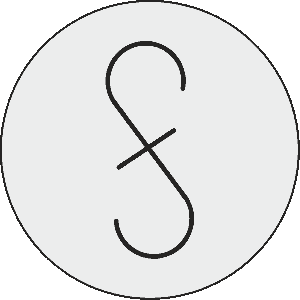 FSC Blog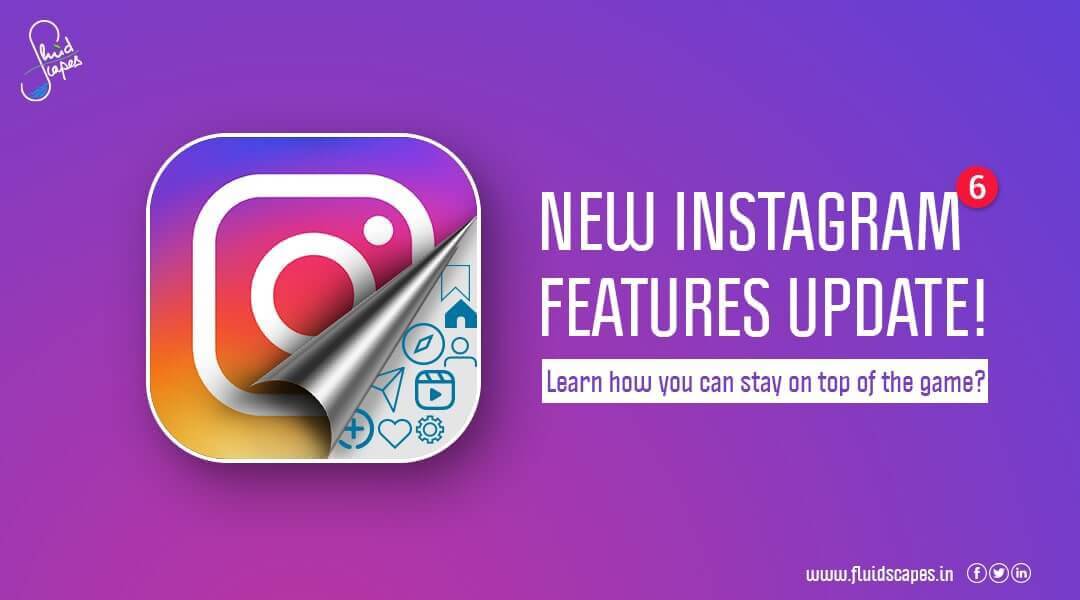 by fluidscapes
January 30th, 2021
14 MIN READ
New Instagram features update! learn how you can stay on top of the game?
Instagram Updates March 2021
Instagram is super dynamic. It never stops experimenting for achieving more.
Even when the world was reeling from uncertainties, pandemic, and turmoils in 2020, we saw a series of exciting new upgrades and functionalities rolled out by Instagram to enrich the user experience. And the run continues into 2021, the early sign shows.
In an earlier post, we had talked about a few of Instagram's new features that made big splashes to soar its popularity. This time we'll touch upon some more of the Instagram latest updates that'll generate new ideas and create more reach in 2021 for sure.
Instagram Rooms
Now go for live video chatting with three more friends from within Instagram.
The fascinating Instagram live broadcasting is now extended to take in four participants including the host and rebranded as Instagram Rooms.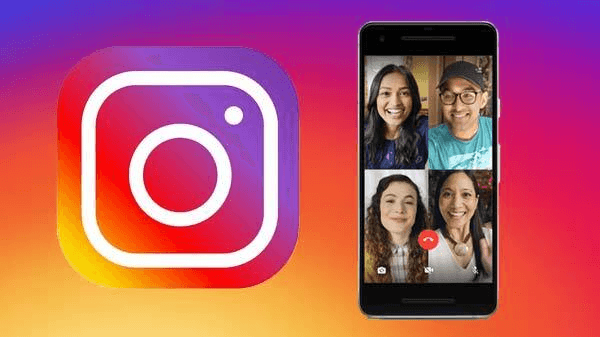 Consumers will have all regular Instagram Live features intact on Rooms, such as Badges, Live Shopping, Fundraisers, plus the facility of joining from Twitter Spaces and Clubhouse (an audio-chatting app).
A facelift for Instagram Stories!
One of the brilliant updates on new Instagram Story features in 2021 is the 'Create' interface that'll let you add Gifts, Countdown Timers, Q&A boxes, Polls, and Quizzes with just a swipe of your finger. Earlier, you would have to choose them manually from inside the sticker button.
This is not all! 2 more new features will adorn your Instagram Stories in 2021 – 'On This Day' and 'Templates.'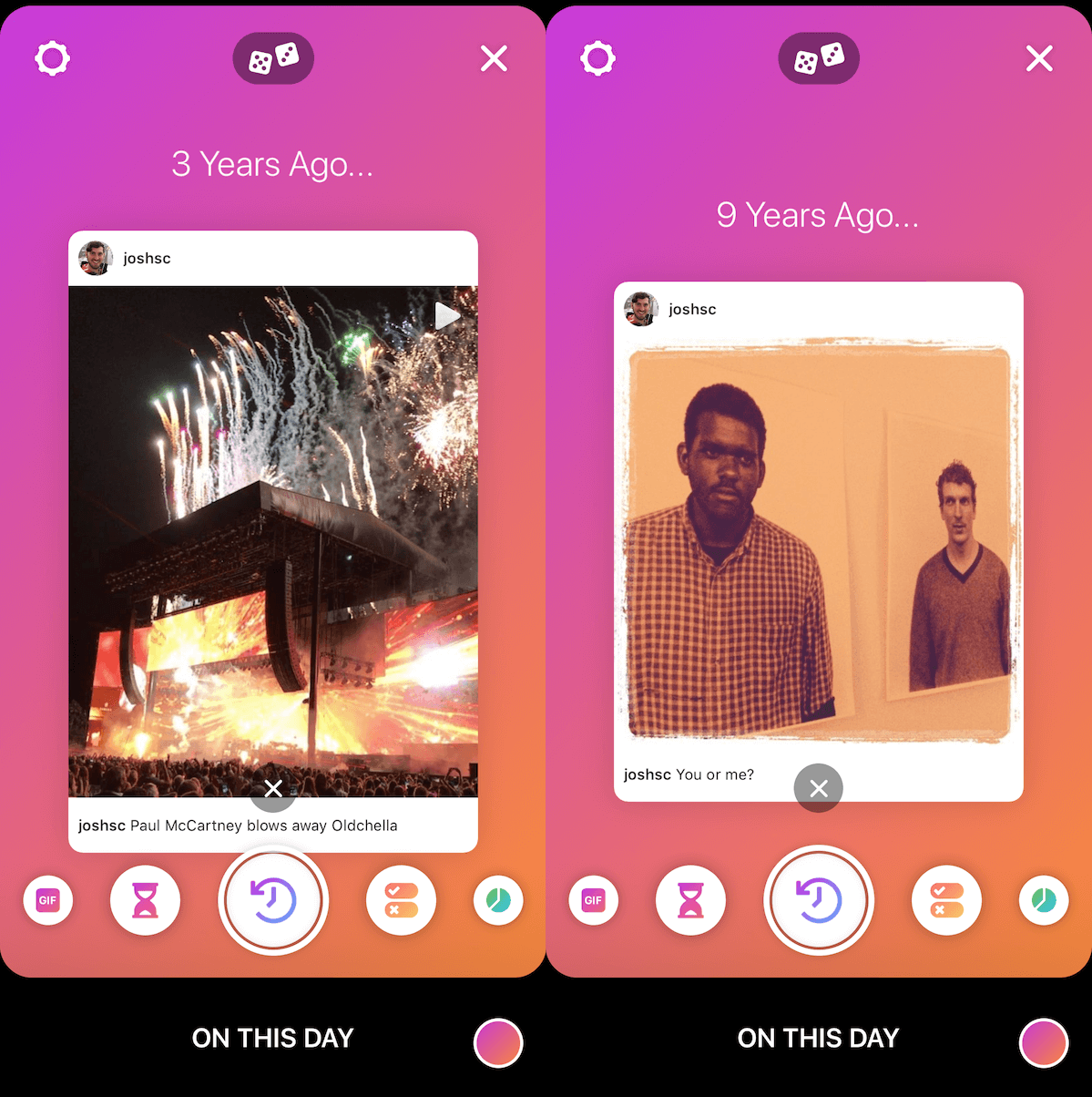 While 'On This Day' Instagram enables you to relive the events that occurred on that day in the past by sharing old posts, pictures, etc. the 'Templates' help you make your Instagram Stories quickly like a pro by presenting pre-designed formats with empty spaces for you to fill in.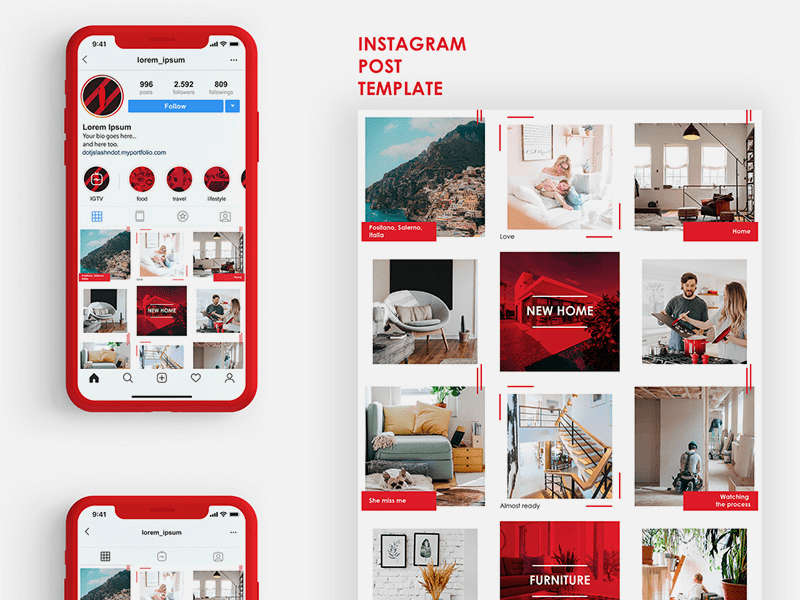 Instagram Suggested Posts
You must have noticed this new feature called 'Suggested Posts' once you finish scrolling through the most recent posts of the accounts you follow. Instagram makes suggestions of the posts based on what you like or who you follow on Instagram.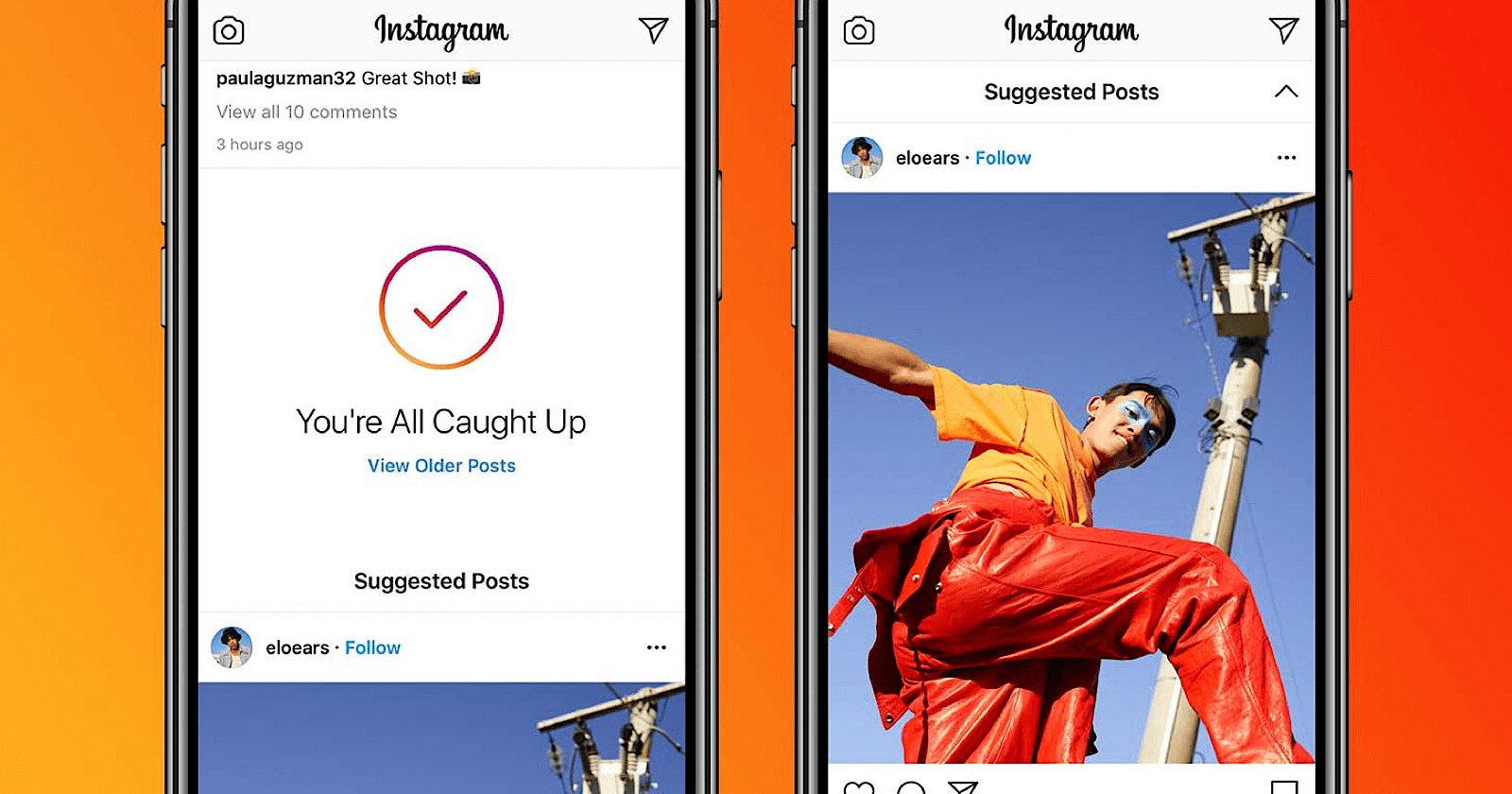 However, you may not like any such suggestion on every post. So you can inform Instagram that you're not interested in tapping the three dots above the post and then choosing 'Not Interested.' This way Instagram will learn to make more specific targeting for suggestions.
New Story Stickers
Instagram is determined to take your Instagram Story experience to another level with the introduction of a handful of new Stickers. Ask a professional to make an Instagram Story along your product content lines using these stickers and see the result.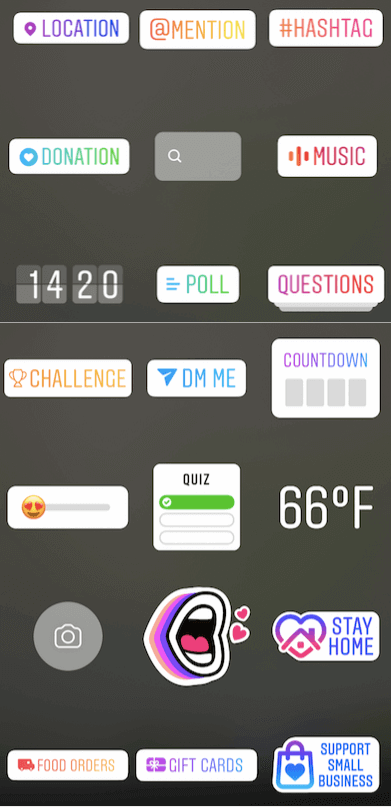 Donation Sticker
You may wish to raise money for a non-profit organization that you select here for your followers to make donations to.
Challenge Sticker
This one is a great marketing idea to increase reach. As Internet challenges became popular since the lockdown , Instagram took the opportunity to provide the users direct access to the challenges without having to leave Instagram. Through this particular Story Sticker, your followers can join challenges that are named with hashtags. This way the challengers become more recognizable and gain customer retention with an increase in their reach.
DM Me Sticker
DM is for direct Messaging. Adding this sticker to your Instagram Stories posts will encourage plenty of users to send direct messages to you, paving the way for more personalized interactions with your business. This can be used as a CTA button like 'Get it now' or sort of that, to add up your branding through direct conversations.
Stay Home Sticker
The world is staring at the possible second wave of Coronavirus. By adding this sticker to your Instagram Story, you may wish to advise your audience to stay home as much as possible. This will be considered as a move to raise the level of awareness and will garner support from your viewers and their networks on social platforms.
Food Order Sticker
This is meant for restaurants or food aggregators. Add this sticker to your Instagram Story about some special items, so that your viewers can order directly and promptly. This solves customer issues and saves time from going into your website and order.
Gift Card Sticker
The Gift Card Sticker works in the same fashion as the Food Order Sticker. If you are into the Gift Card business, then adding this sticker to your Instagram Stories will enable people to order GIFT Cards directly while viewing your story.
Support Small Business Sticker
Small businesses and Instagram are made for each other. During this period, where business leaders and especially small business owners are struggling to survive after the year-long lockdown of the Covid-19 Pandemic, Instagram has this innovative way to grow willingness among people to help small businesses. You may tag a small business that you know and support on your Instagram Story through this 'Support Small Business' sticker. This'll create large engagement for your business as well.



Instagram Updates February 2021
Ever since the decision of Govt. of India to ban TikTok, Instagram has seen a big jump in its user base in India, nearly 20% year-over-year, which is on its way to take over the USA as the largest user base of social media.
Many exciting new features are regularly being added to its fleet by Instagram, such as 'Reel Tabs', 'Shop Tabs', 'Born On Instagram', etc. to surge ahead of competitions. Keeping abreast of the upgrades is no easy task, which prompted me to make a list of some of the new updates for January 2021, with guides to activate them.
Instagram Lite- A lighter version of Instagram to be released in India
The below 2MB Android app can be easily downloaded using even entry-level devices and limited Internet access to boost the user base of Instagram in India. Reels, IGTV, and Instagram Shopping will not feature in this version.
ORM, Virtual Financial Services, ATL/BTL Marketing, Project Management, Brand Management, SEO, Web & App Development and much more.
*Your details are safe with us. We do not share or spam our valuable visitors*
Interested to find out how we could help you? Drop in your email and number and we'll get right back!
Options to filter your Instagram following
You'll be able to manage your following on Instagram better with this new update in the sense that you'll come to know who you interact with most and least. Once you scroll through the list of people you're following, two new features will come to your notice –
Introduction of two categories called 'Least Interacted With' and 'Most Shown in Feed'
Introduction of two more sorting options called 'Date Followed: Latest' and 'Date Followed: Earliest.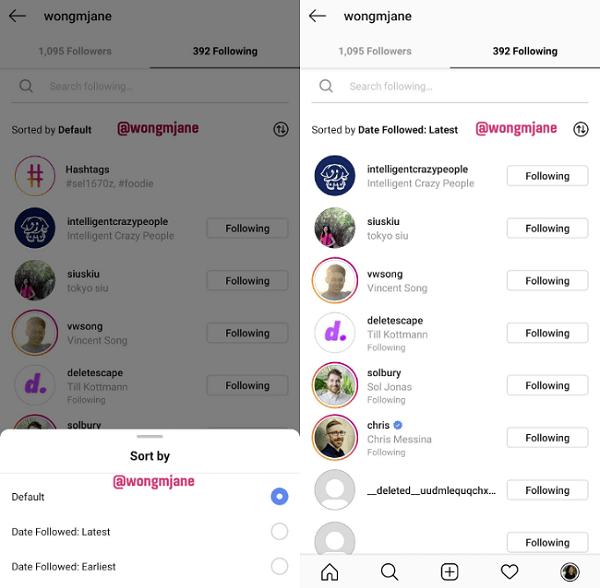 [image credits- https://twitter.com/wongmjane ]
These new tools provide you great leverage if you wish to identify who you should engage with and then interact more with them. This way you can improve the chance of your content appearing within their feed.
Introduction of Creator Account
A third profile option called 'Creator' account' has been added to your Instagram account that allows you to choose from Personal, Business, and Creator. The Creator account is aimed to distinguish the content creators and help their account growth by providing them with a new Ínsights' feature to track the rise and fall in the number of their daily followers. See the below screenshot for more clarity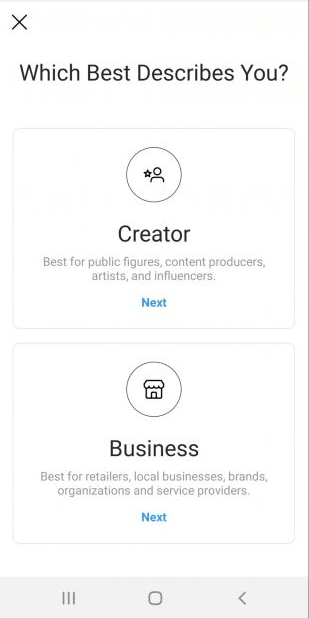 A new professional Dashboard
Instagram is the best platform for those who want to share their passion and also get discovered. Capturing the visually-appealing content and building social following come easy to some people but for many, this doesn't come as naturally.
This has prompted Instagram to launch its new Professional Dashboard, which is aimed to help content creators even if they aren't experts at using Instagram. The new dashboard features a centralized 'Home' location to find all the resources and tools of Instagram put together at a single location.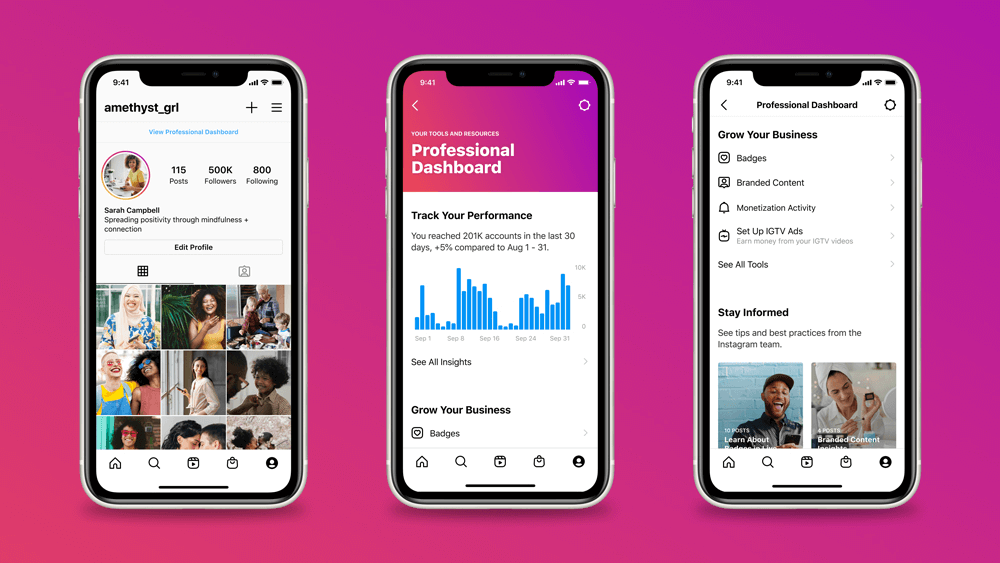 The new Professional Dashboard has become a great tool for content creators and marketers alike to create great content to promote small businesses. Anyone can visit the dashboard to discover professional tools and resources and other educational information for tracking performance and growing their business.
Dark Mode
Instagram has rolled out its new update with a dark mode option to give relief to users from eye-strain by adjusting the screen colours of your mobile for a darker appearance. It does this by flipping the default white background to gray or black. This battery-saving, the stylish theme is currently available to iOS 13 and Android 10 users.
To avail the dark mode you need to change your device settings and that might change other apps to dark mode as well. Follow the steps below to turn on Dark Mode for the Instagram app on Android 10:
Tap or your profile picture in the bottom right to go to your profile.
Tap in the top right.
Tap Settings, then tap Theme.
Select Dark.
Courtesy – https://www.facebook.com/help/instagram/897760233943762
E-mail checker to prevent Phishing attacks
Receiving fake e-mails from hackers is common these days. They seem genuine at the first sight, ask you to type your personal data for verification or click a link to save your account from deletion, and the like, and you fall into their traps to discover later that your account has been hacked.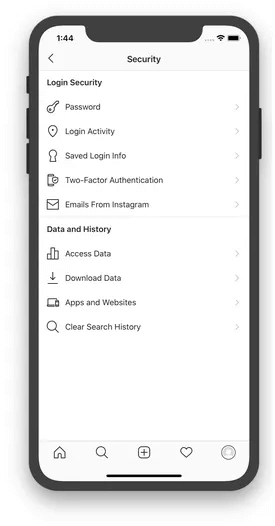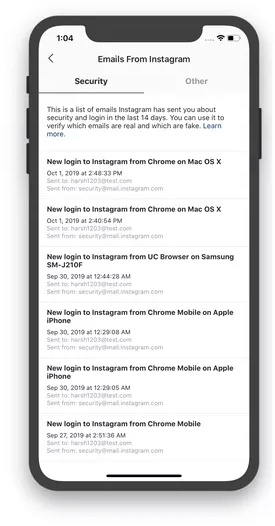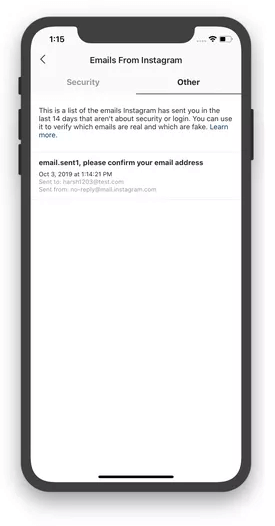 Instagram has decided to put an end to this menace, also known as 'Phishing' through a new feature that lets users find out if the mail is genuinely from Instagram or not. Next time, when you receive such a mail, head over to the 'E-mails from Instagram' option under the Security settings of the app. There you will see all emails that have come from Instagram in the last 14 days. Steps to reach this feature are:
Go to your Instagram profile
Tap the hamburger button in the top – right corner of the screen
Select Settings
Select Security
Select 'E-mails From Instagram'.
Bookmark this URL for more updates on new Instagram features in 2021.
ORM, Virtual Financial Services, ATL/BTL Marketing, Project Management, Brand Management, SEO, Web & App Development and much more.
*Your details are safe with us. We do not share or spam our valuable visitors*
Interested to find out how we could help you? Drop in your email and number and we'll get right back!
---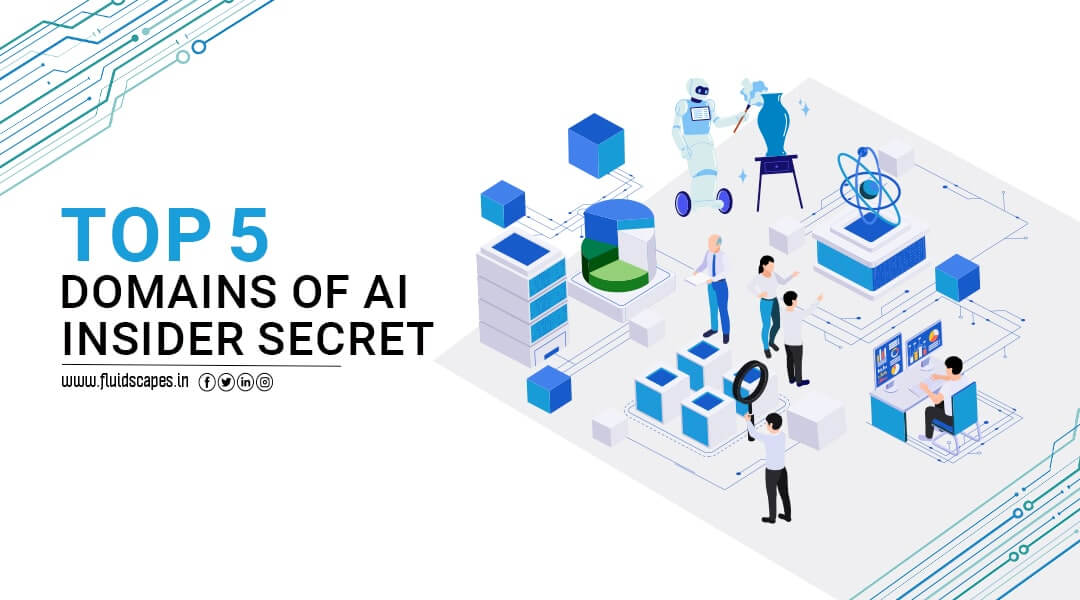 As AI continues to be among the most talked about subjects of modern times and …