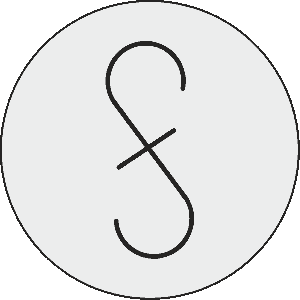 FSC Blog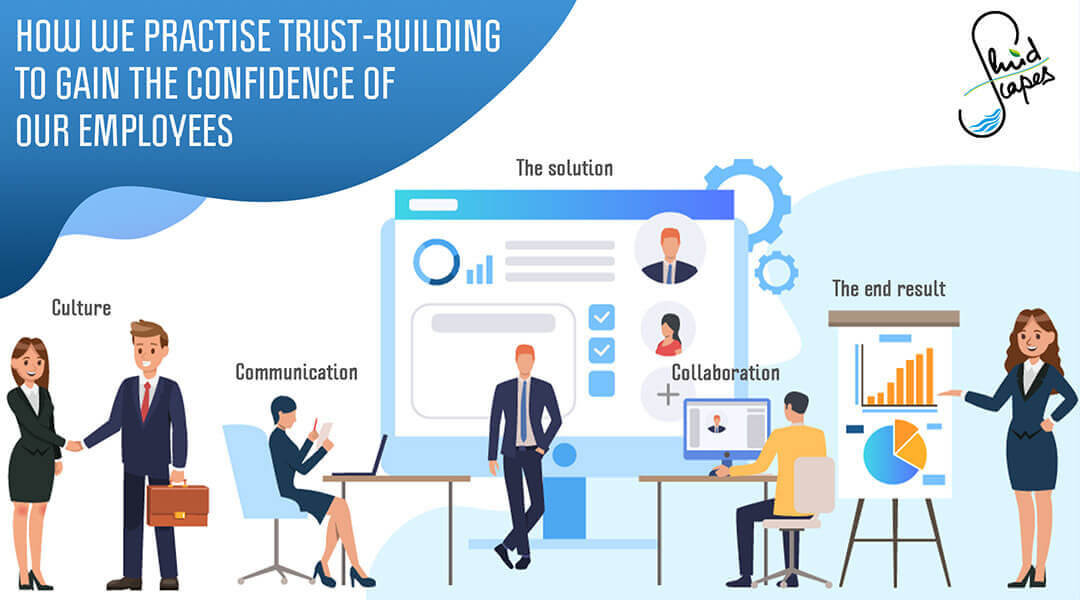 by fluidscapes
April 17th, 2020
3 MIN READ
How we practise trust-building to gain the confidence of our employees
Amid the facts and rumours doing the rounds about how employees of some companies are being subjected to strict monitoring during their work-from-home due to lockdown, Fluidscapes continues to remain a different story.
Fluidscapes has better ways to ensure higher engagement and productivity from its employees who have turned to work from home during these trying times. It is the team building through trust and the use of the right technology that helps to import an office-like environment with all its discipline and decorum. Once they log in, they virtually enter the office.
This policy and culture were adopted by Fluidscapes long before the coronavirus waves hit the country.
Early bird advantage
As a forward-looking company, Fluidscapes experimented with the idea of the virtual or remote teams that are made of members who may be operating from different locations but are committed to a common purpose and performance goals.
This was primarily to save from disruption of works due to the calamities such as infamous Mumbai rains that practically leave the city paralyzed for 2-3 days every year. Fortunately, the same proactive planning enabled the company to remain productive without a hitch during such event as the prolonged lockdown.
In this model, the Individual workgroups are made of a flexible mix of team members in office, home, or mobile, sharing responsibilities for achieving defined objectives. Initially, there were doubts and scepticism about its efficacy and then came the phase of adopting the right approach and technology.
Regular and real-time communication is key to an efficient workplace. The challenge was to apply the right mindset and toolset to keep the geographically dispersed staff on task, work efficiently, and communicate effectively.
The solution came from the cloud
A thorough assessment of many cloud-based apps finally shortlisted the right ones for us that are flexible, robust, cost-effective, and with nice user interfaces.
These apps give remote employees a real office feel. People can collaborate on multiple projects in real-time, share views, flag status, mark times, and chat freely. All data are archived in the cloud for future references. Employees log-in and greet colleagues before starting their works, keep the whole team updated and sign off when they're done with.
Identifying our needs
There are numerous cloud-based services that can make one go overboard for no real purpose but inconveniences to the employees. We pinned down our needs for a smooth, effective, and enjoyable remote work experience as these:
HR and administration – End-to-end solutions on attendance, payroll, benefits, admin, employee performance levels, planning, and reporting with statistical charts.

Communication – Easy searching, chatting, built-in browsing, and real-time exchange of information.

Project Management – Assigning tasks, creating teams, setting deadlines, monitoring progress.

Collaboration – Capability to share the shareable instantly among the team members to allow them to edit and contribute with other inputs.

Storage – Storage on the cloud of the everyday files with required access restriction.

Backup – Best cloud-based backup solution to store the contents of multiple workstations on a single account and ensure automatic updating and retrieval of each employee's backups via a single dashboard.

Security – Multiple level security arrangements with intelligent access control and denial.
The end result
We broke down all our requirements into four main categories and selected robust and comprehensive apps in each of them before getting into the phases of implementation and assimilation. The result was astounding, we were transformed into a company of a well managed, happy, and responsible workforce with improvements in the areas like cost-efficiency, scalability, and fault tolerance.
Today, employees feel more engaged through these apps. Serious works and occasional fun go together to maintain a healthy work atmosphere. On top of these, there are video/audio conference facilities that help to alleviate problems or confusions in the team. One very important point about these services is that they allow the employees to look at their own performance, attendance, interpersonal communications, etc. and improve on them. Also, they have their mobile versions too, so that the employees can stay in touch while on the move.
---